Mobile Delivery
Because learning happens everywhere, The Brainier LMS goes anywhere with your mobile device.
How Brainier Helps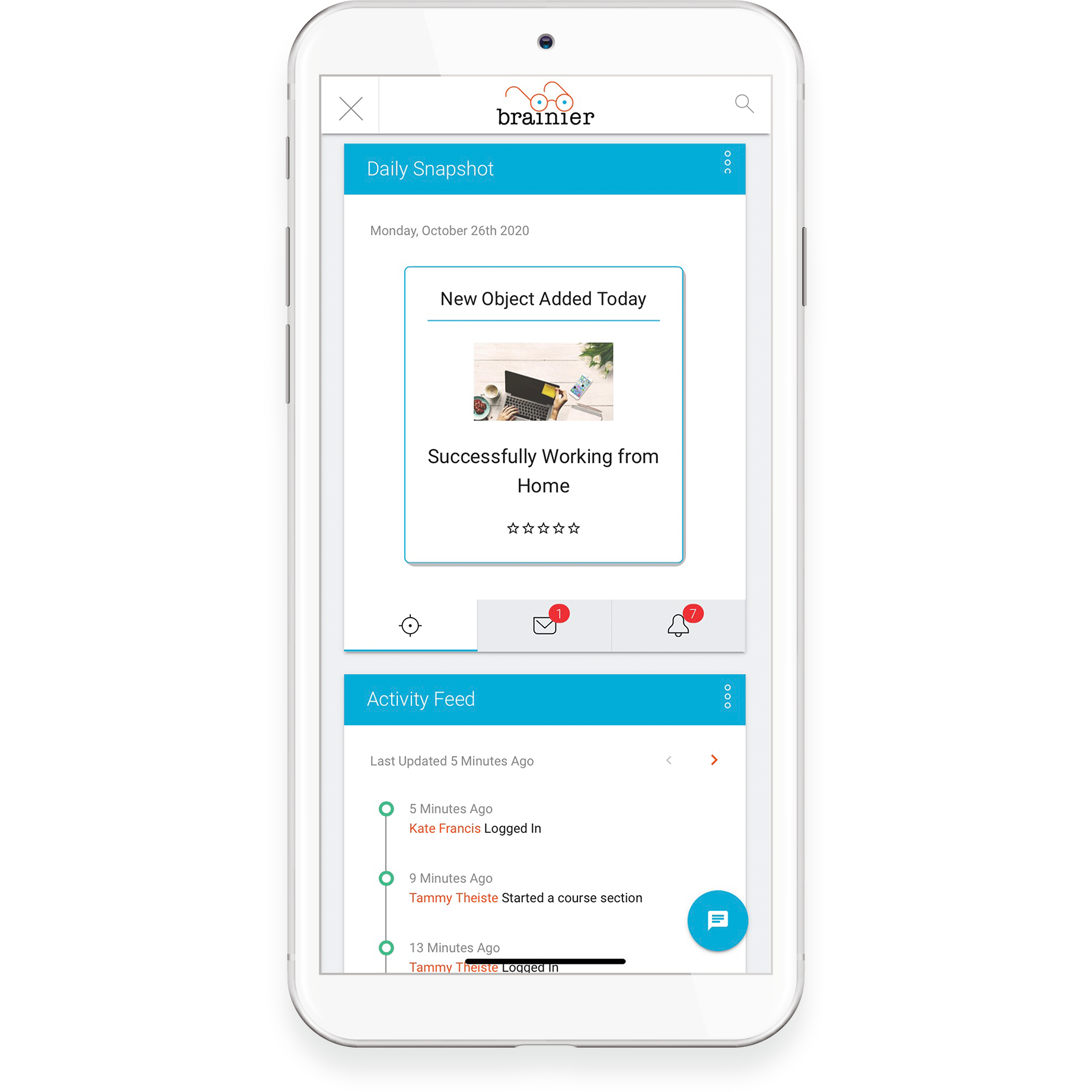 A Mobile Responsive Platform
Users can access assigned training in a few clicks with Brainier's minimalistic web design. The look and feel of the LMS can be customized to match the brand standards of the organization and provide an individualized learning experience.
Administrative Capabilities
The Brainier web app allows companies to be completely mobile, providing a seamless experience with full administrative capabilities on any device.
The Brainier Mobile App
Flexibility is key with the Brainier mobile app, available for both iOS and Android. The redesigned native app provides users with an intuitive learning experience that highlights outstanding assignments, "started training", completion history, and more.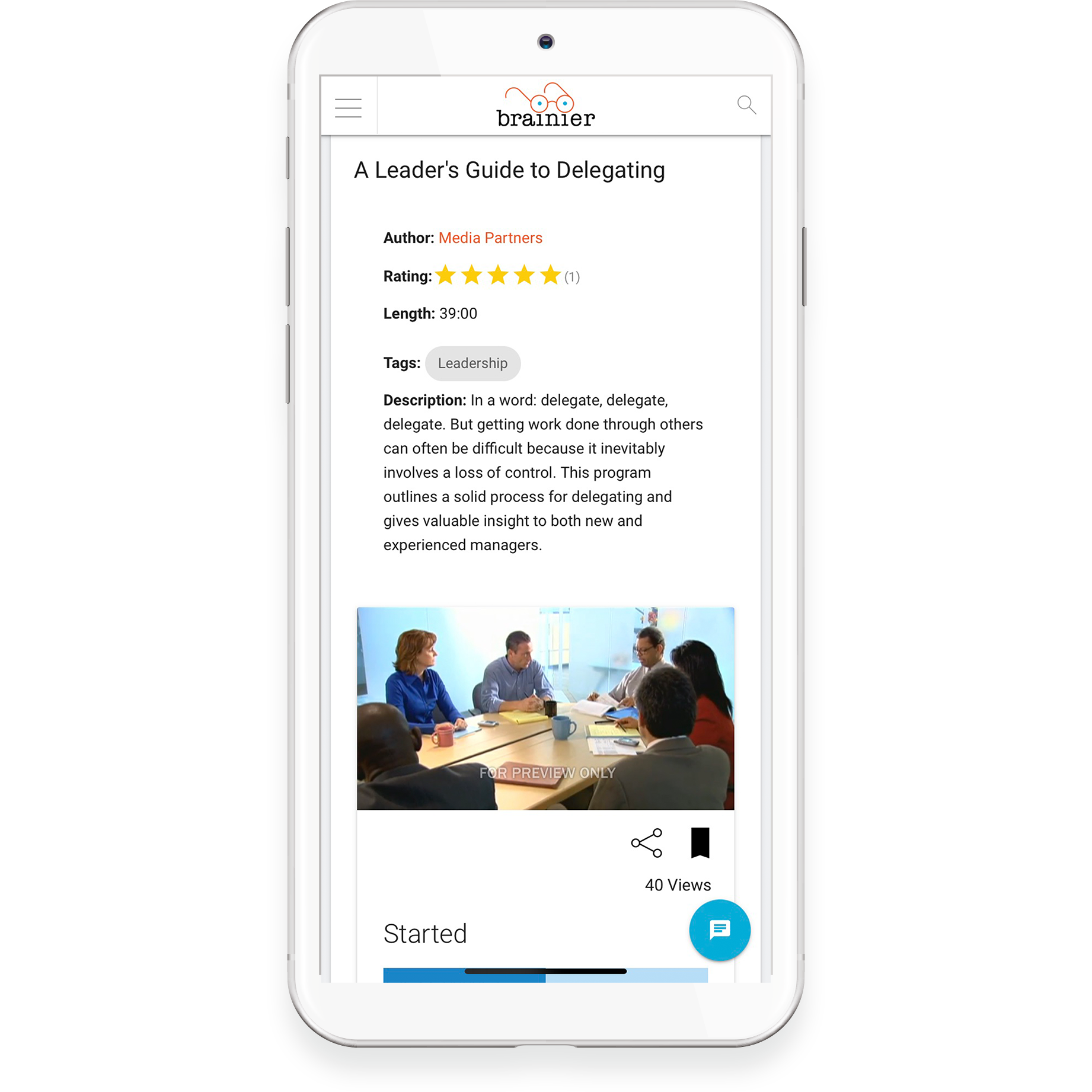 A Task-Oriented Interface
The Brainier Mobile Web app has been designed to include a streamlined app interface, meaning that it is set up in a way that allows it to be task-oriented. This includes putting items like required training at the forefront of the mobile app and optimizing navigation and searchability.
"Brainier is constantly evolving their product and they listen to their customers. Ideas and suggestions become new processes and options."
Admin in Wholesale – G2.com March 5, 2020
Ready to find out more about Brainier?