Brainier Supports a Thriving Culture

Increasing Employee Engagement and Customer Loyalty
Holiday Stations first came to Brainier looking for knowledge and performance solutions to increase in-store associates' growth and engagement. That was 15 years ago, and the companies have enjoyed a strong partnership ever since.
The secret to Holiday's success is an incredible in-store experience, a wide array of high-quality, delicious food items, and friendly efficient service provided by the In-Store Associates. As a result, many loyal customers will stop in at the start of their day, come back for lunch, and again for a late snack or early dinner on their way home from work.
Training makes all the difference to customers and associates
Holiday understands that well-trained associates are typically more engaged and produce at a higher rate than an untrained employee. Trained associates are better with customer service, are more efficient, and they execute store programs a lot better. Program execution and customer service is the backbone for generating profits.
To ensure this quality of service and execution, Holiday Stores used Brainier's Knowledge and Performance Solutions to employ thorough "live training" programs for each In-Store Associate, managed by the Store Manager, and assisted by senior associates designated as Training Mentors.
"Our training and development helps with morale and confidence-building, not just for In-Store Associates in their current positions, but for future opportunities as well."
Rick Phipps – Head of Training and Development, Holiday Companies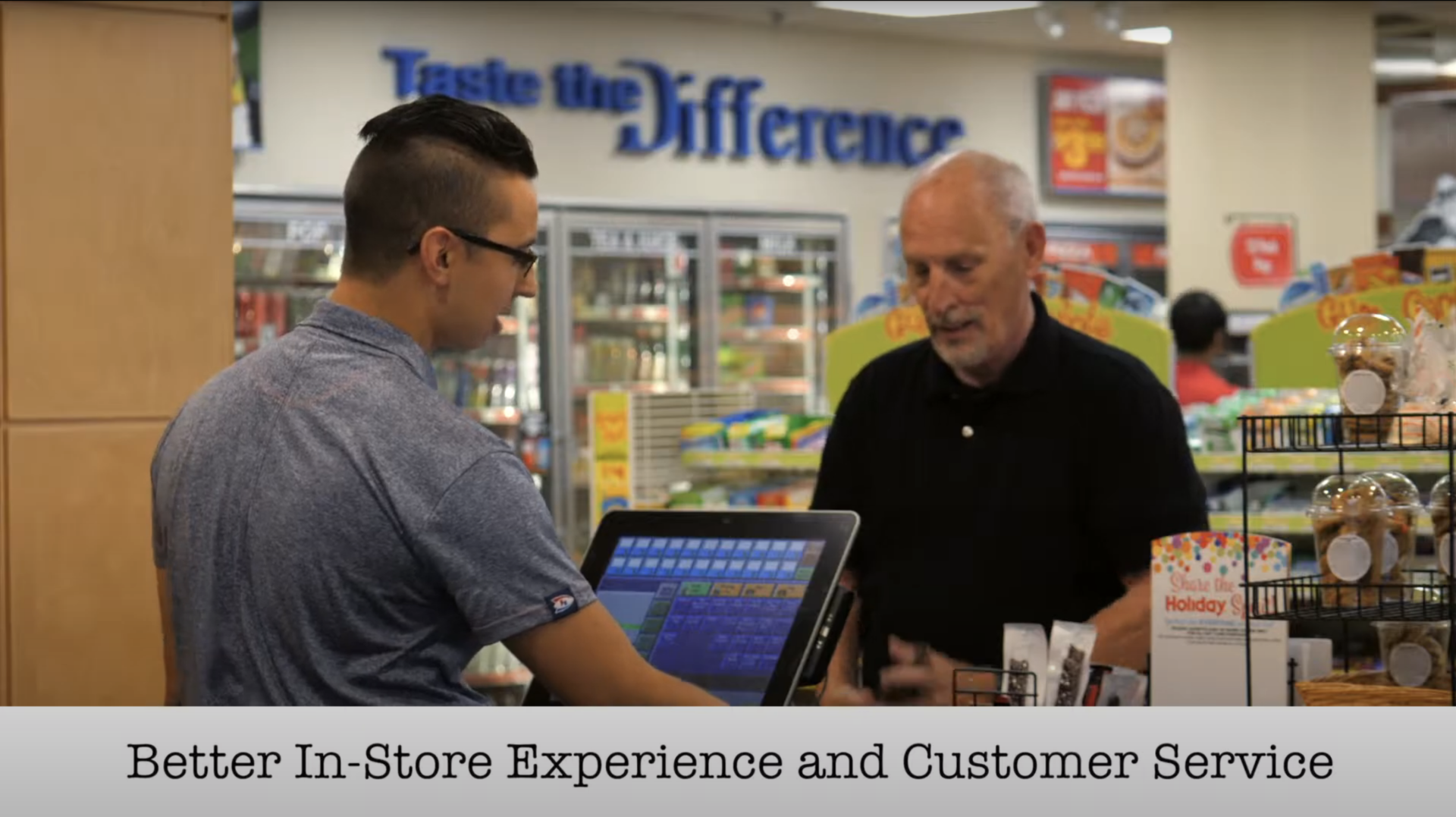 Providing Consistent and Transparent Training
Holiday's previous training system couldn't guarantee the consistent and transparent training experience that was critical to maintaining Holiday's high standards. Updates were difficult, took too much time, and there was no real-time tracking for the most important "live training."
Associates receive the right knowledge and the same opportunity to practice
"Implementing Brainier's Knowledge and Performance Solutions enabled a new level of employee engagement and ultimately led to empowerment," as Rick Phipps explained. "Brainier delivers a consistent training curriculum ensuring that each employee gets the same information and opportunity to practice what they are being taught so that they can perform well when they're serving customers at the register or on the sales floor."
Ready to find out more?
Find out how The Brainier LMS can make learning a differentiator for the future of your organization. Get a personalized demo of the solution that addresses the specific needs of your business.