Compliance
The backbone of any learning and development program. Deliver important "return to the workplace" health and safety training with confidence.
How Brainier Helps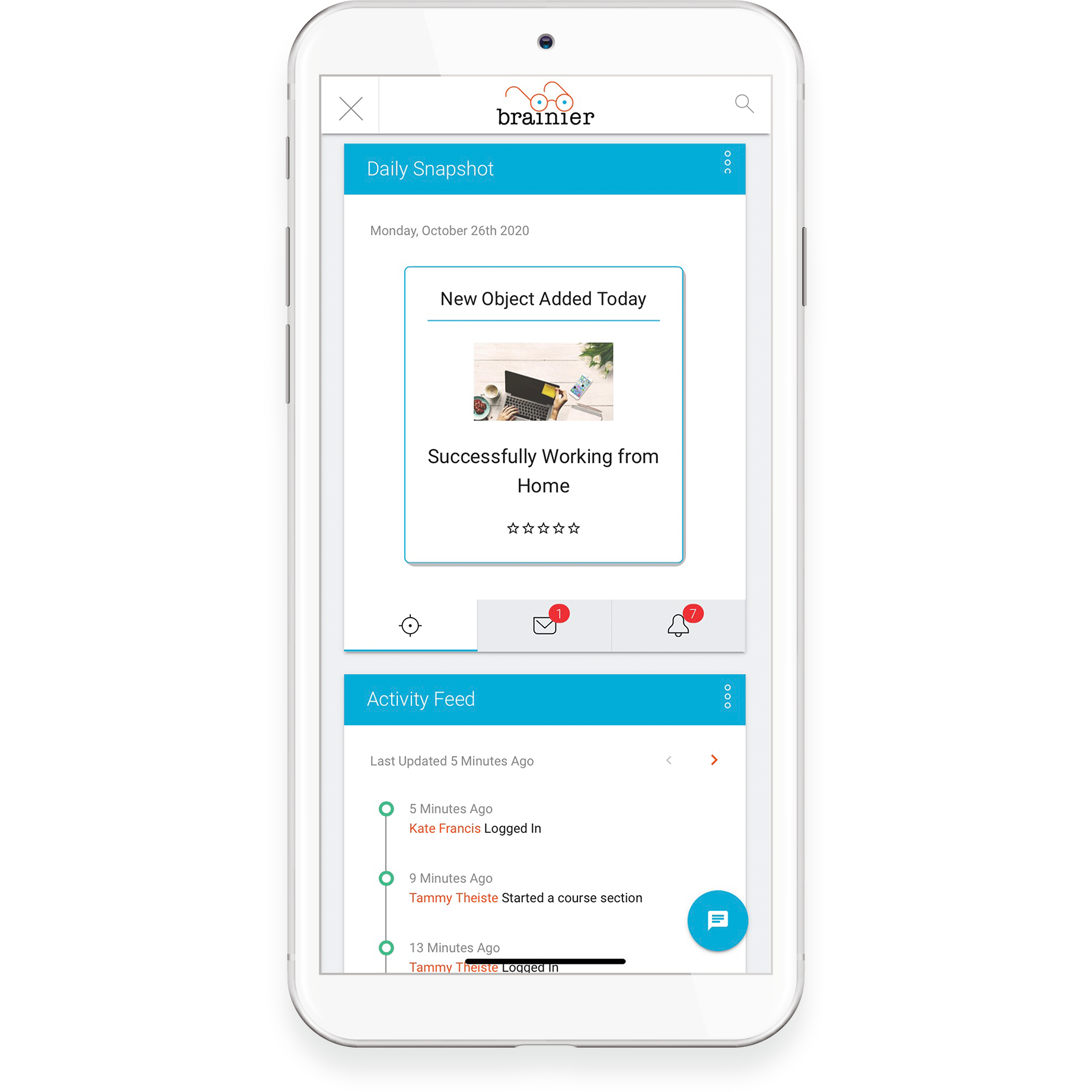 Efficient User Experience
Users can access assigned training in a few clicks. The look and feel of the LMS can be customized to match the brand standards of the organization and provide an individualized learning experience.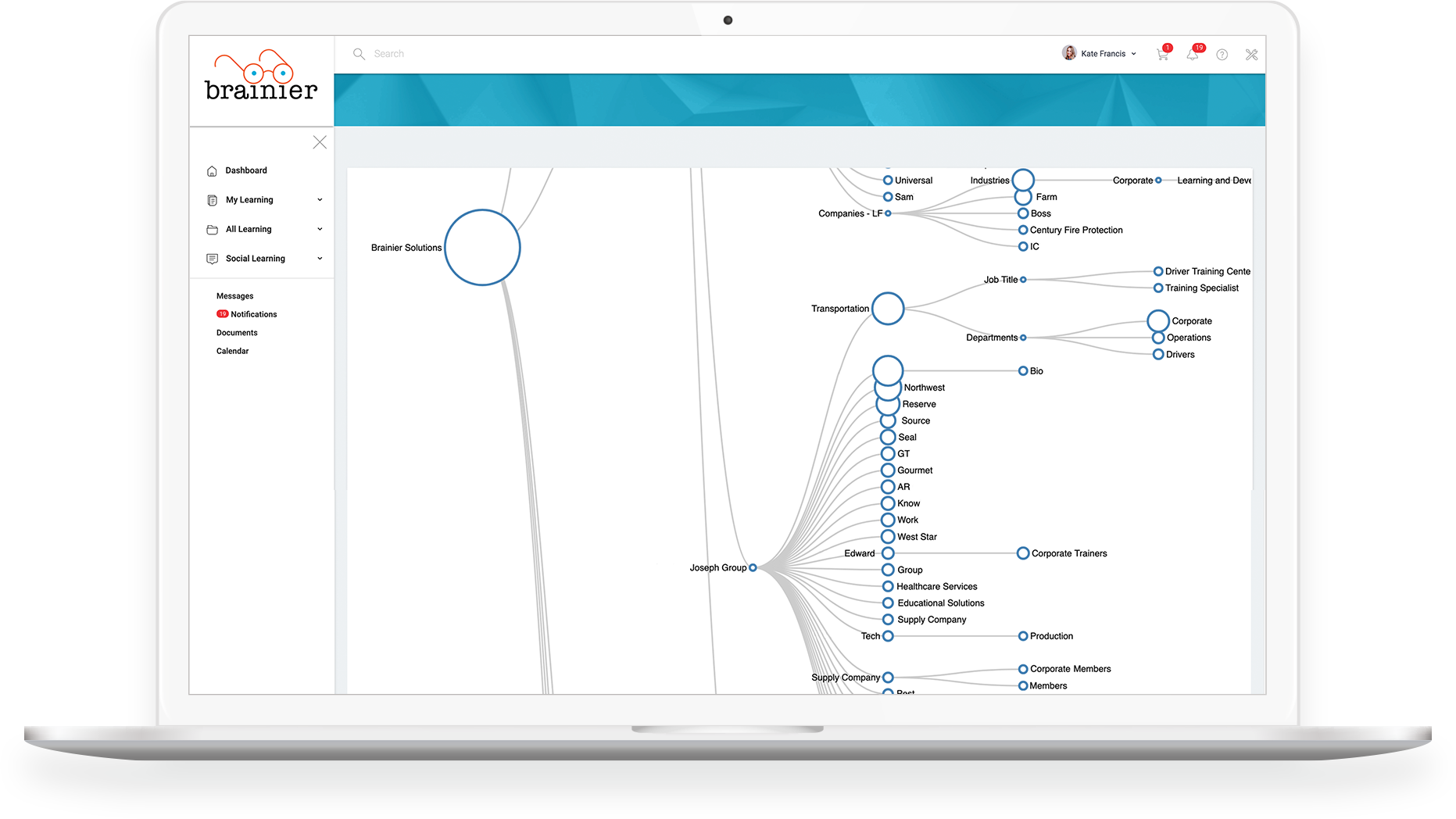 Training At-Scale
Compliance training is meant to be easily accessible, accountable, and most of all, repeatable at-scale. Delivering common compliance training is easier with an all-in-one-place solution like The Brainier LMS.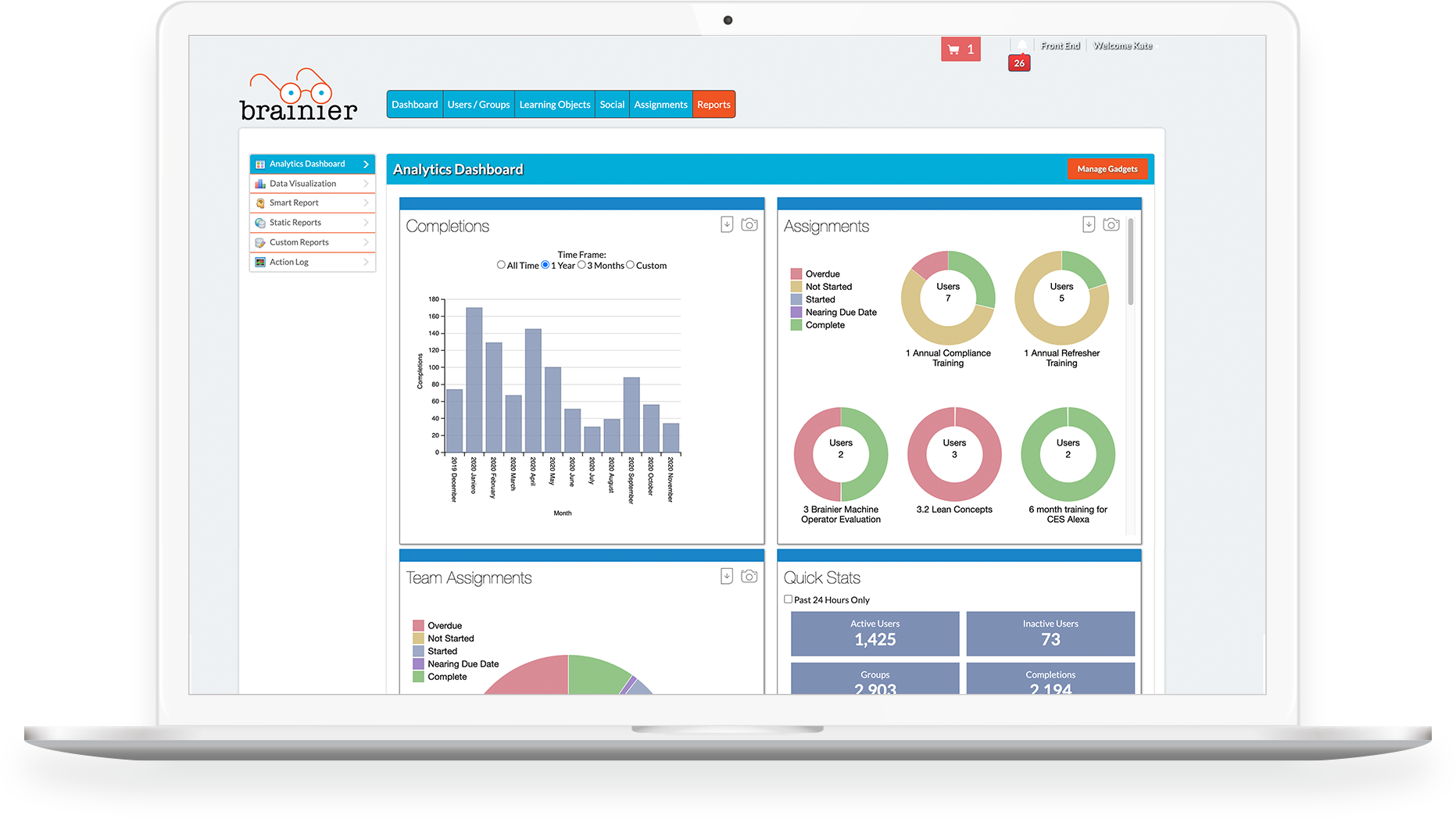 Learner Analytics
Get up-to-the minute data on all learning activities in your organization with the built-in reporting tools. Drill down on any specific learner or group to see their progress. Pick your viewpoint, micro or macro to understand the status of your organization.
Learning Analytics >>
Common Compliance Content – Covered
Brainier offers a library of compliance content that is relevant to 99% of industries. These curated content libraries eliminate the need to source the specific courses that satisfy individual state mandates.
Learning Content >>
Ready to find out more about Brainier?
Find out how The Brainier LMS can make learning a differentiator for the future of your organization. Get a personalized demo of the solution that addresses the specific needs of your business.