Learning Analytics
The powerful analytics tools built-in to The Brainier LMS create an unobstructed vantage point for learning leaders to view progress on all learning programs with up to the minute data.
How Brainier Helps
The learning analytics suite built into The Brainier LMS offers managers at every level a real-time view of learner progress using native reporting dashboards, data visualization tools, and custom reporting functions. Reporting reflects learner engagement, support of corporate strategies, and reinforces alignment with company initiatives. Learning analytics help document that the investment in eLearning is driving results.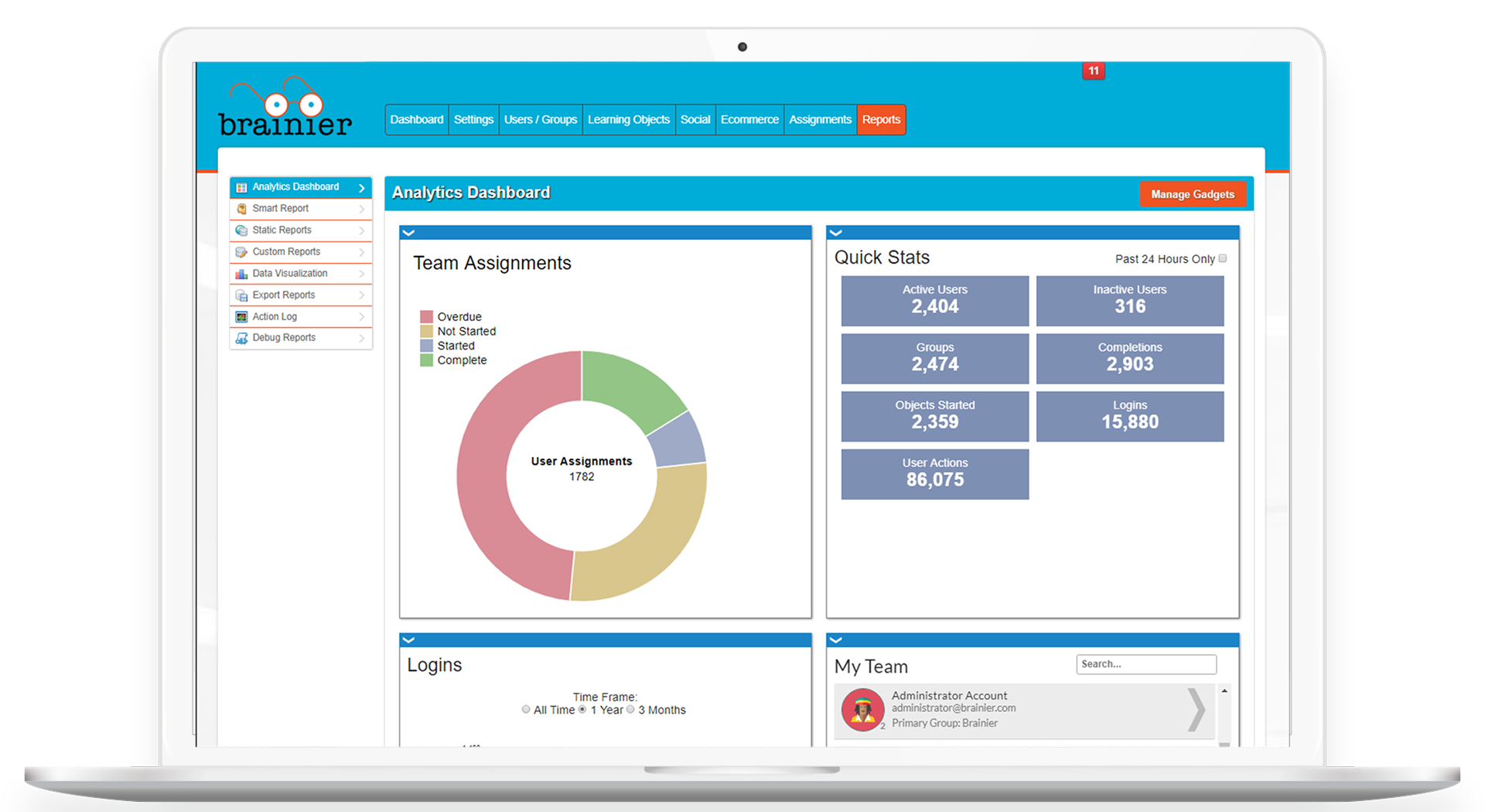 Auto-Generated Reports
The Brainier LMS makes it easy to stay informed on learner progress with automation of administrative functions, especially in reporting. Auto-generated reports can be configured in the system to deliver up-to-the-minute learning data via email or through an FTP server. Administrators can easily keep tabs on activities such as overdue training, event registrations, approaching expiration dates for optional and mandatory training, and more.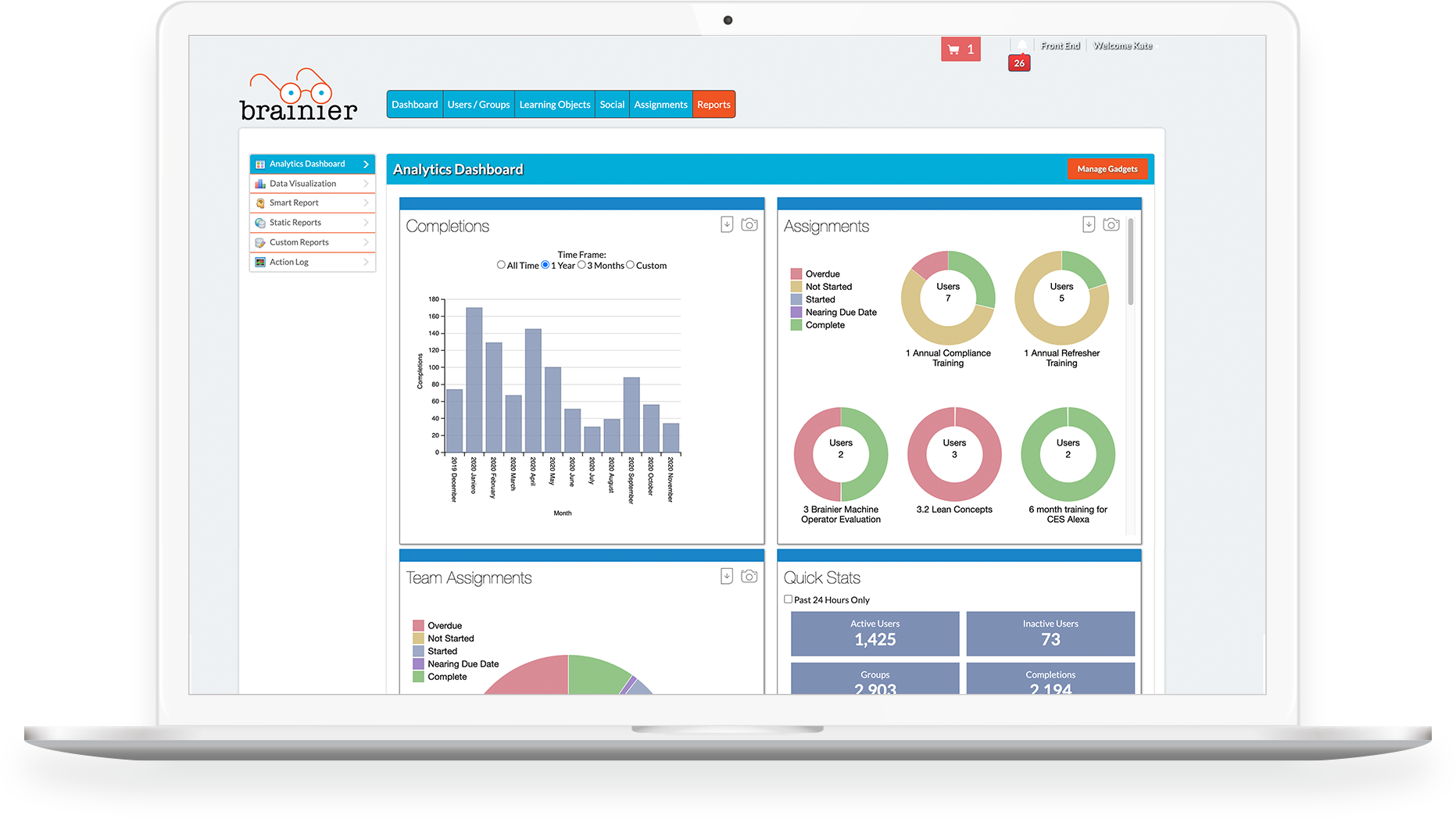 Dashboards for Every Level of Management
Administrators, instructors, managers, and custom roles can be configured to allow access to any and all relevant learning data to their role or function in the organization. This empowers leaders at varying managerial levels to access critical learning data. For example, branch or division managers have access to data on their direct reports but can also be configured to view any additional groups. When combined with the unparalleled segmentation capabilities found in Brainier's Group Structure, this allows all reports to be tailored and curated for each user, precisely showing their desired groups.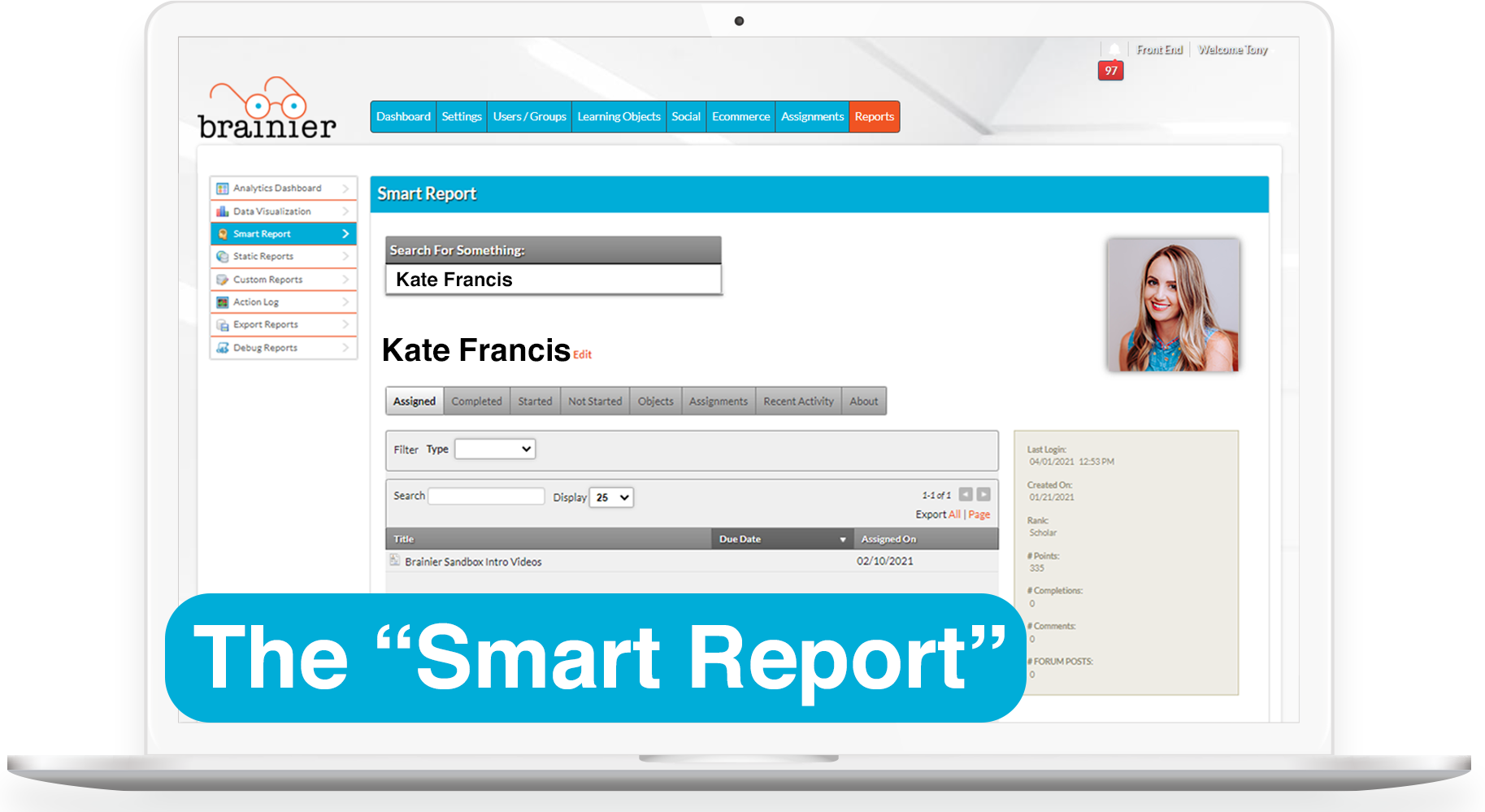 The Smart Report
Our no-nonsense approach to getting the right data – Fast! Get an in-depth view of an individual or group's progress with the Smart Report. An all-encompassing reporting tool that displays all learning activity in the LMS to date.
Custom Report Builder
The Custom Report Builder allows administrators to create reports with insight on specific business reporting needs. It also produces meaningful learning data that can include users, groups and/or groupings for various types of learning objects. The Brainier Learning Analytics Suite features over 1,000 standard report options with flexibility for additional reporting. Custom Reports can be configured to auto-generate and delivered via email or ftp site on a regular schedule (e.g., weekly, monthly, daily).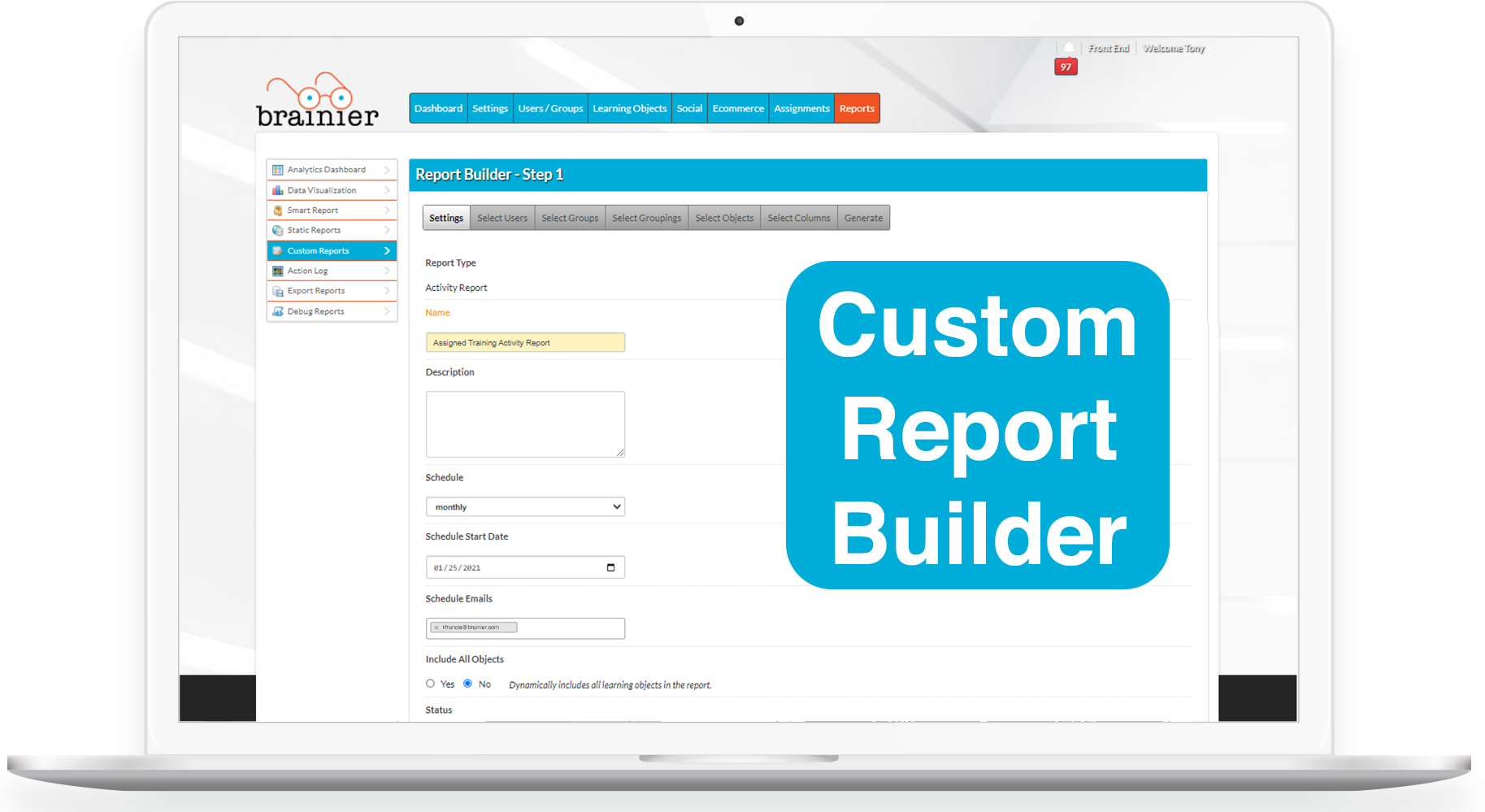 The Brainier LMS Learning Analytics Suite:
See the robust analytics features available in The Brainier LMS. These powerful tools provide meaningful data on learner progress including dashboards, custom reports, and the SMART Report.
Ready to find out more about Brainier?
Find out how The Brainier LMS can make learning a differentiator for the future of your organization. Get a personalized demo of the solution that addresses the specific needs of your business.