Learning Analytics
The powerful analytics tools built-in to The Brainier LMS create an unobstructed vantage point for learning leaders to view progress on all learning programs with up to the minute data.
How Brainier Helps
Reporting reflects participant engagement, support of corporate strategies, and reinforces alignment with company initiatives. Learning analytics help document that the investment in L&D is driving results.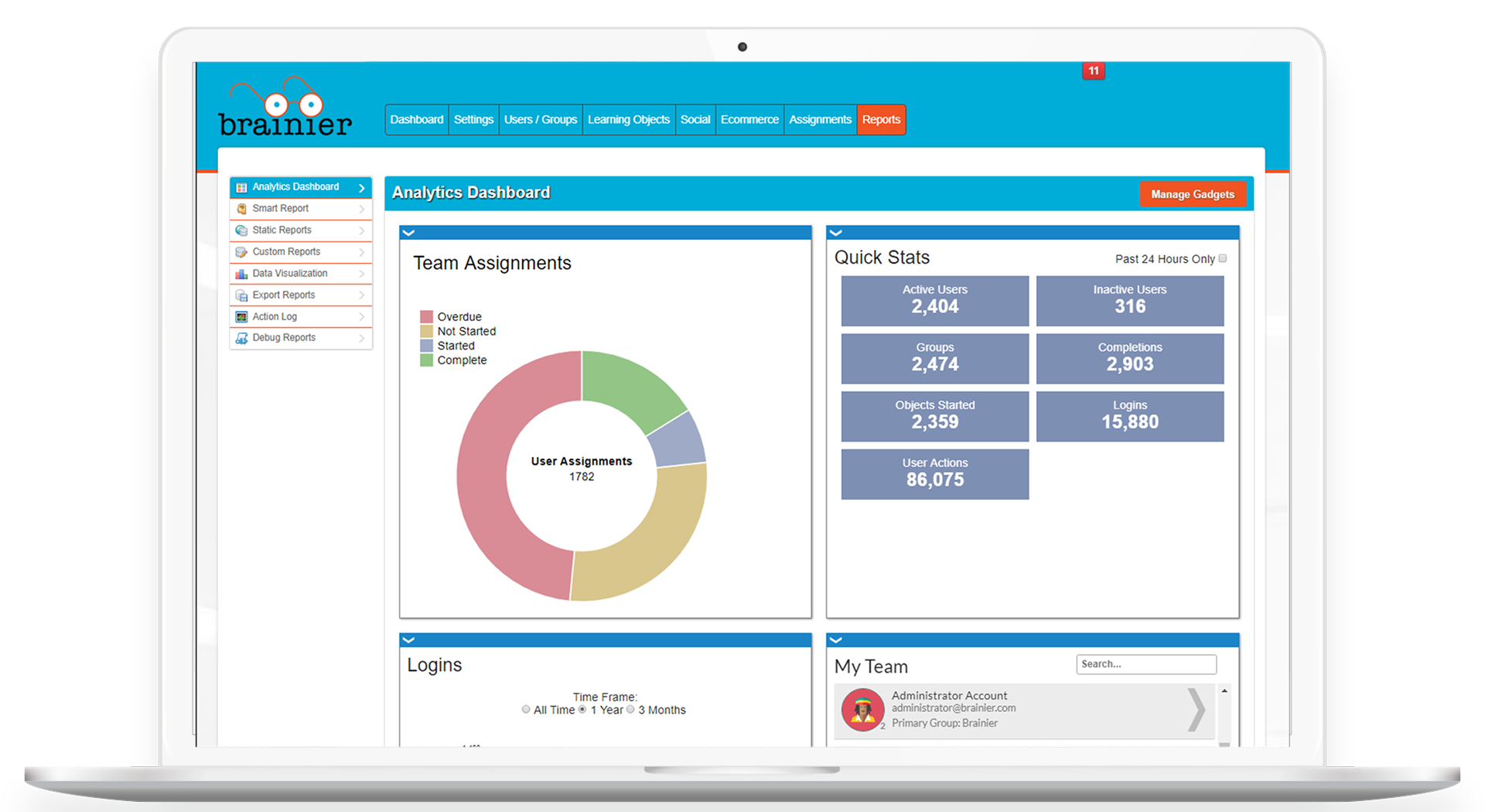 Auto-Generated Reports
An intuitive reporting engine that can automatically generate the report featuring the learning data you need – the moment you need it.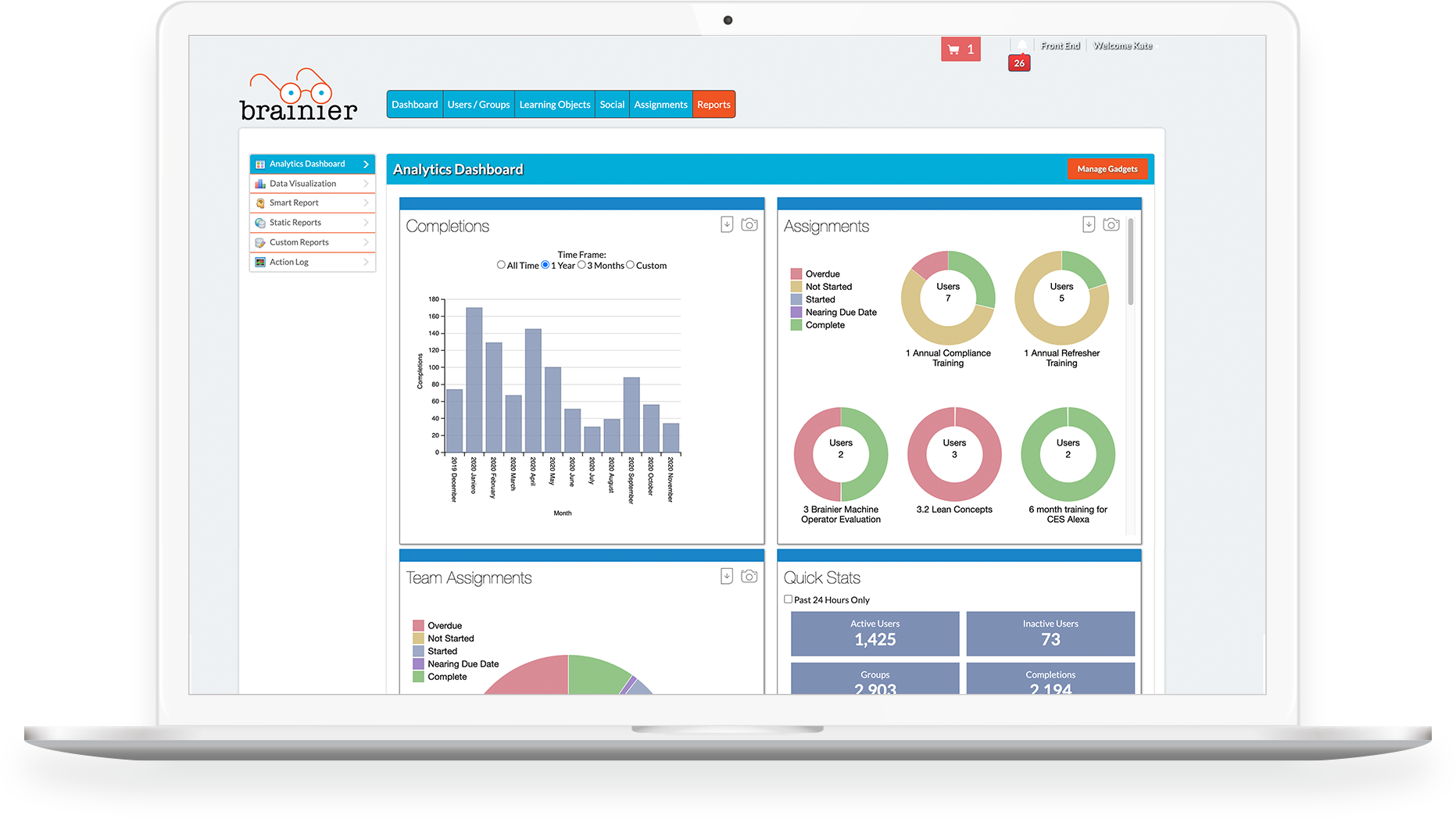 Dashboards for Every Level of Management
Managers at every level of the organization are empowered with learning analytics dashboards. These at-a-glance dashboards illustrate the status of their direct reports and their learning goals.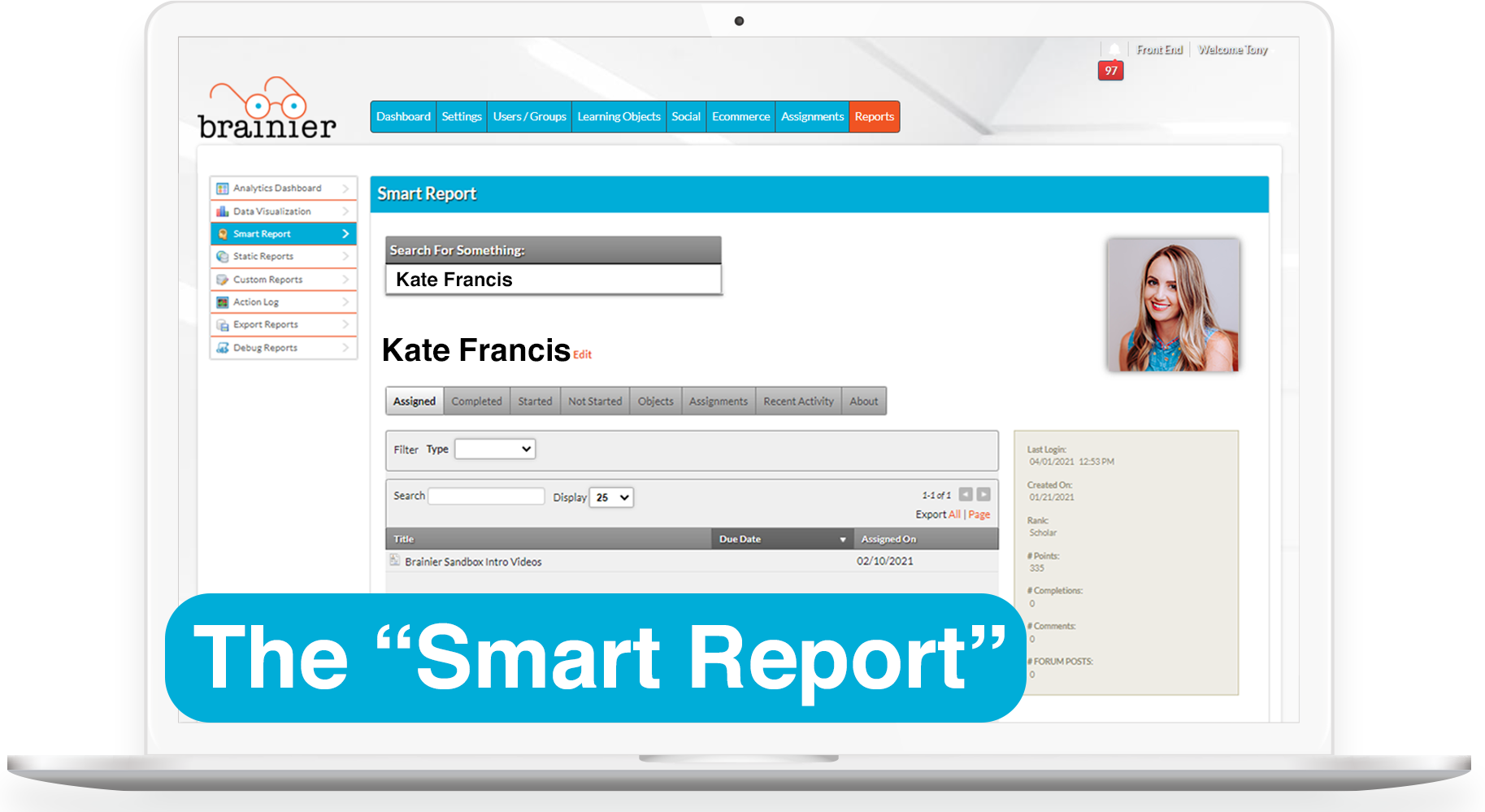 The Smart Report
Our no-nonsense approach to getting the right data – Fast! Get an in-depth view of an individual or group's progress with the Smart Report. An all-encompassing reporting tool that displays all learning activity in the LMS to date.
Custom Report Builder
The report builder allows you to narrow your search to examine the group(s), course(s), learning track(s), or activity that matters. Reports can be saved and auto-generated as needed.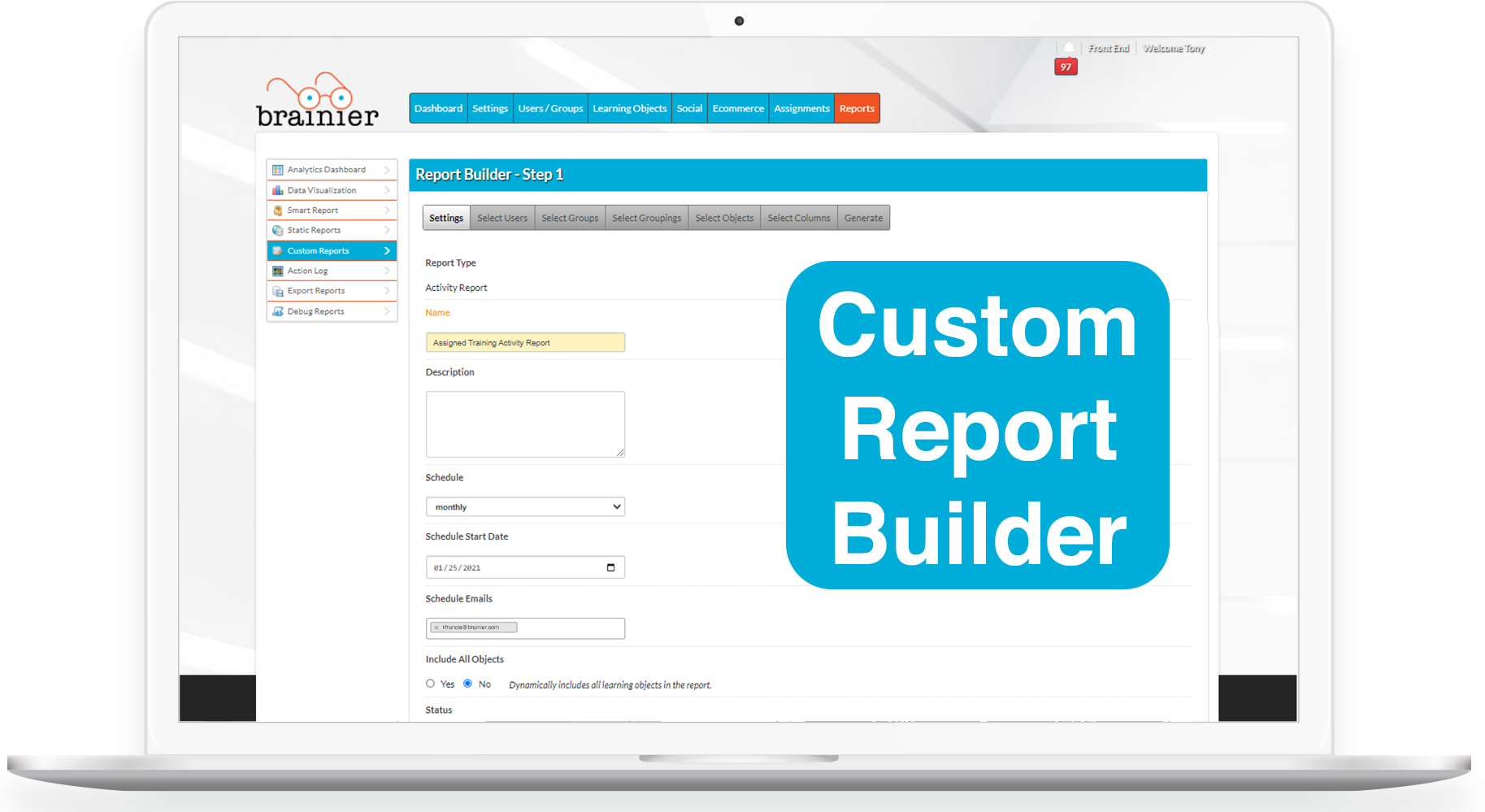 Ready to find out more about Brainier?
Find out how The Brainier LMS can make learning a differentiator for the future of your organization. Get a personalized demo of the solution that addresses the specific needs of your business.