Learning Content
Take your organization where it needs to go with learning content for every device. Brainier offers built-in learning content, as well as thousands of off-the-shelf courses from partners, and a native content authoring tool to create custom learning content.
Take Any and ALL your existing learning content.
Convert nearly any learning asset, modernize the look and feel, and add any relevant information to enable it as an eLearning course.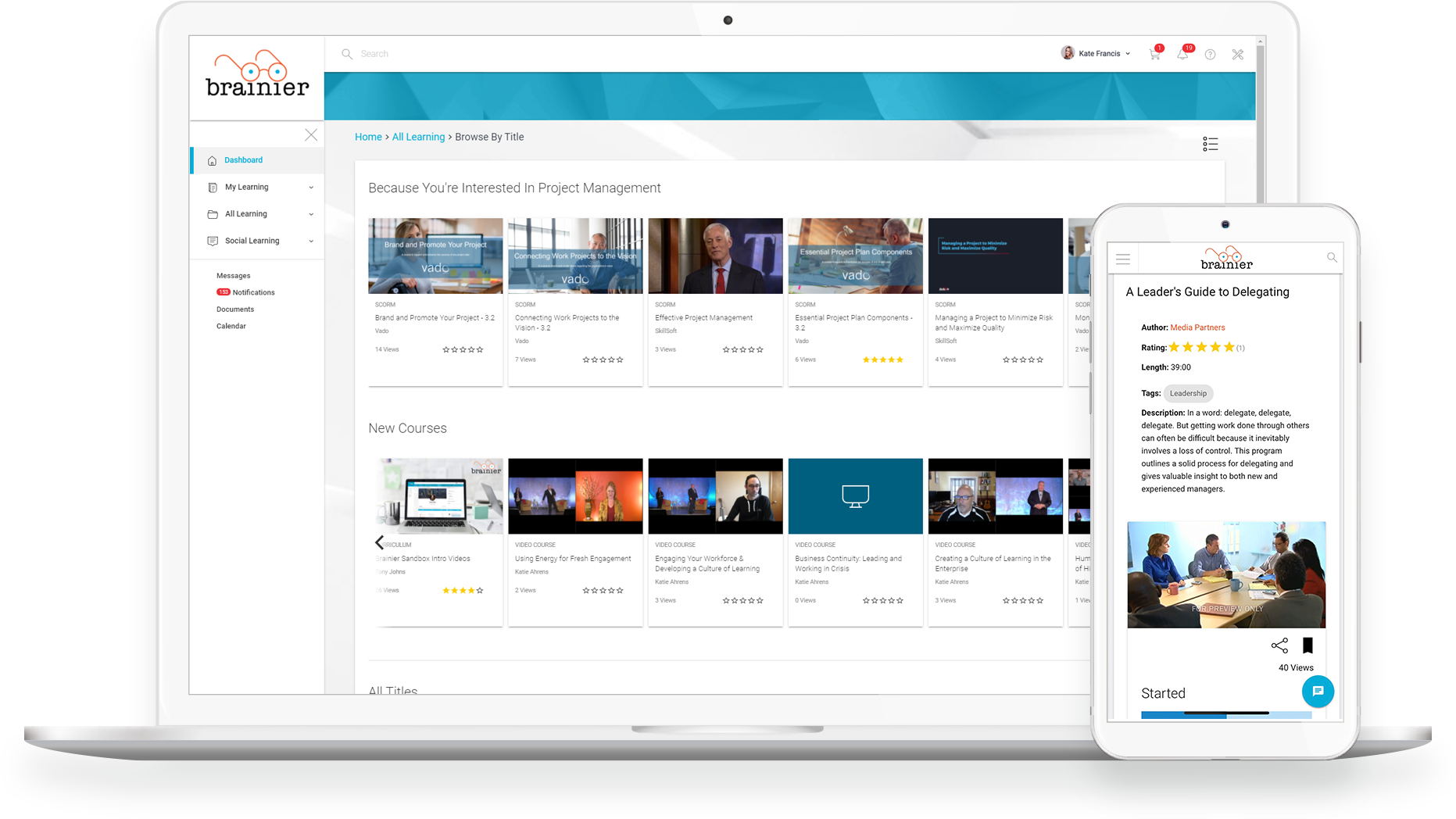 Built-In Content Bundles
Brainier partners with the leading content providers to offer the most in-demand, off-the-shelf learning content to accomplish learning objectives relevant to 99% of businesses and organizational development.
Off-The-Shelf Content Library & Partners
Get access to thousands of courses from industry-leading content providers to find exactly what you need to accomplish your learning objectives. From business-skills to compliance and safety, there's no need to reinvent the wheel.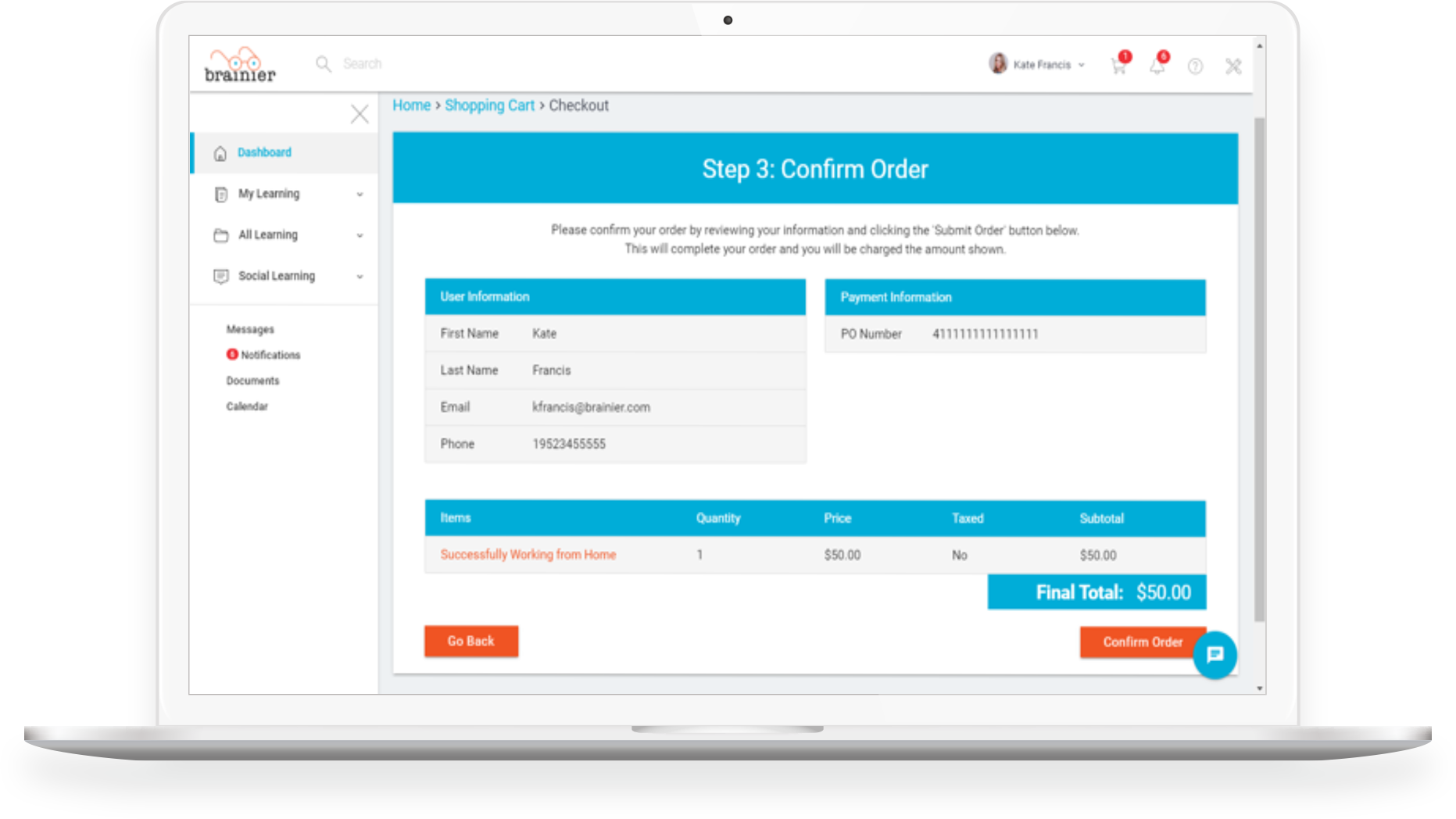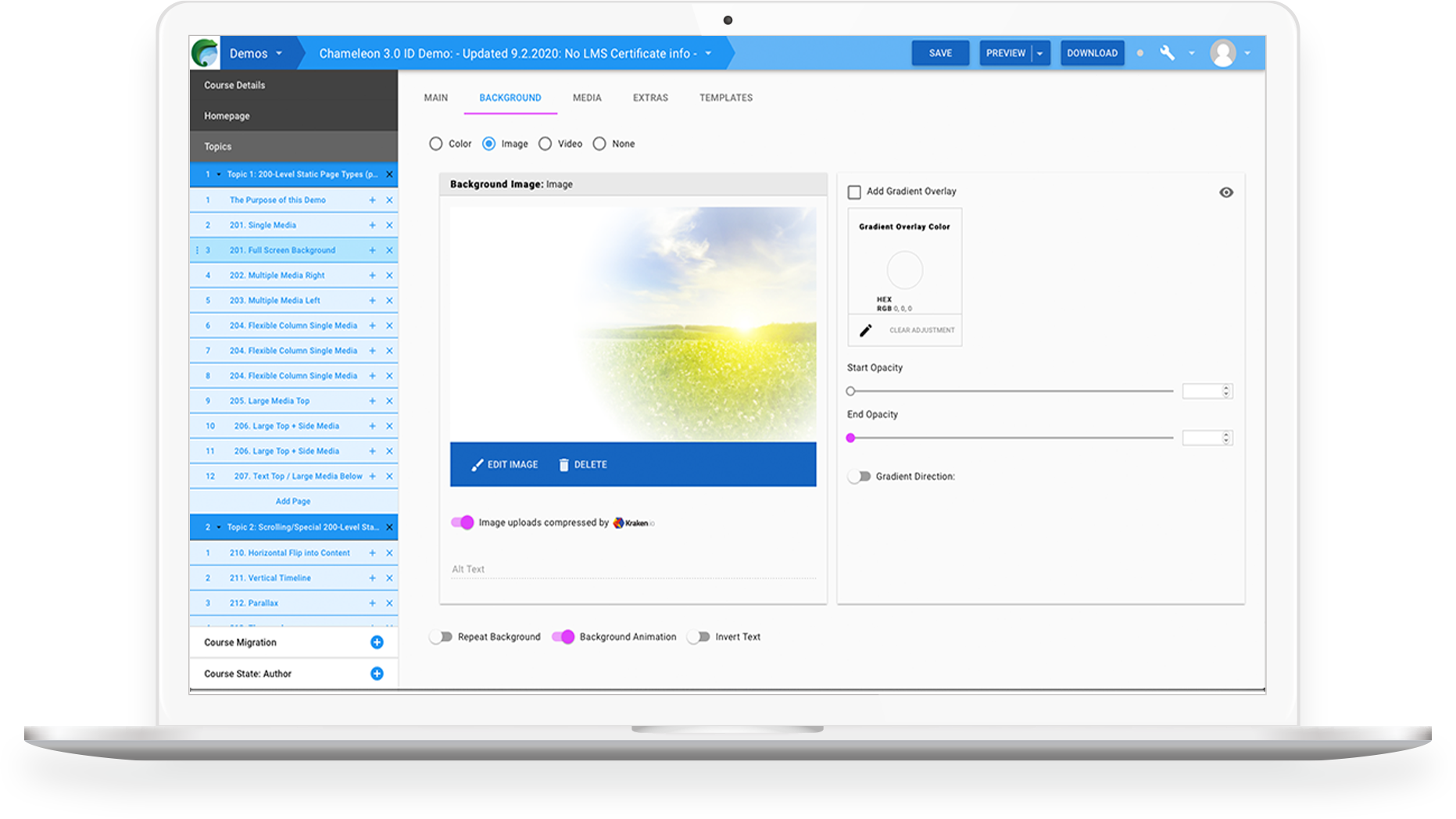 Create Custom Content Using Chameleon Cloud
Create your own custom learning content because no one knows your organization like you do. Up-cycle your PowerPoint projects and video library to personalized learning content with Chameleon Cloud, our powerful content creation software.
The Brainier LMS supports full motion video streaming, study materials, discussion questions and multiple choice testing, and are available in Aviation Industry CBT Committee (AICC), Sharable Content Object Reference Model (SCORM) 1.2 or SCORM 2004 format, with results automatically posted in your AICC or SCORM compliant Learning Management System.
Brainier Built-In Content Bundles
Curated by years of experience in addressing the learning and development needs of clients. Brainier offers curated bundles of learning content to address the most common learning objectives. These bundles address the following topics:
Off-The-Shelf Content Library & Partners
Brainier partners with industry-leading content providers to achieve the most common learning objectives. Specific content can be sourced and loaded to the LMS platform.
SkillSoft
SkillSoft provides more than 2,000 optional e-learning courses for the Brainier LMS. Most courses can be completed in two to four hours.
J.J. Keller
J. J. Keller is the trusted source for DOT / Transportation, OSHA / Workplace Safety, Human Resources, and HazMat / Hazardous Materials regulation compliance training.
HSI
HSI offers training, safety management, and compliance solutions to help leaders train and develop their workforce, keep workers safe, and meet compliance requirements.
U.S. Learning
U.S. Learning is committed to the success of your business by providing courses featuring global experts on selling value, negotiation strategies, leadership and sales management skills.
Prositions
MentorString is Prositions' virtual mentoring platform that delivers and supports mentoring and coaching programs. Revolutionize the way your organization manages and develops talent.
Media Partners
Media Partners produces compelling people skills training and other captivating learning content. Their e-learning programs center on all core business principles.
MindScaling
Cutting-edge, interactive content on Business Leadership & Development. Take a deep dive into: Innovation, L&D, Leading a Multi-Generational Workforce and other current topics.
Lead Now!
Features 22 modules. Leadership Development. Micro-Learning courses (5 to 8 minutes) designed to develop leadership skills.
Dummies
1100+ video-based, micro-learning courses covering topics like Microsoft applications, Google tools, Internet security & more. A giant in the learning industry.
Management Coach
5-minute, searchable videos that can give managers confidence in dealing with difficult workplace conversations.
Make Mentoring Count
16 Micro-Learning courses with downloadable action plans. Featuring Dr. Lois Zachary, an expert in the field for mentoring in the workplace.
Ready to find out more? Contact us today.