Pricing
We strive to build an eLearning solution that meets and exceeds the learning needs of each Brainier Customer.
Help us create a custom quote. Complete the form below to shape the LMS to your organization's needs.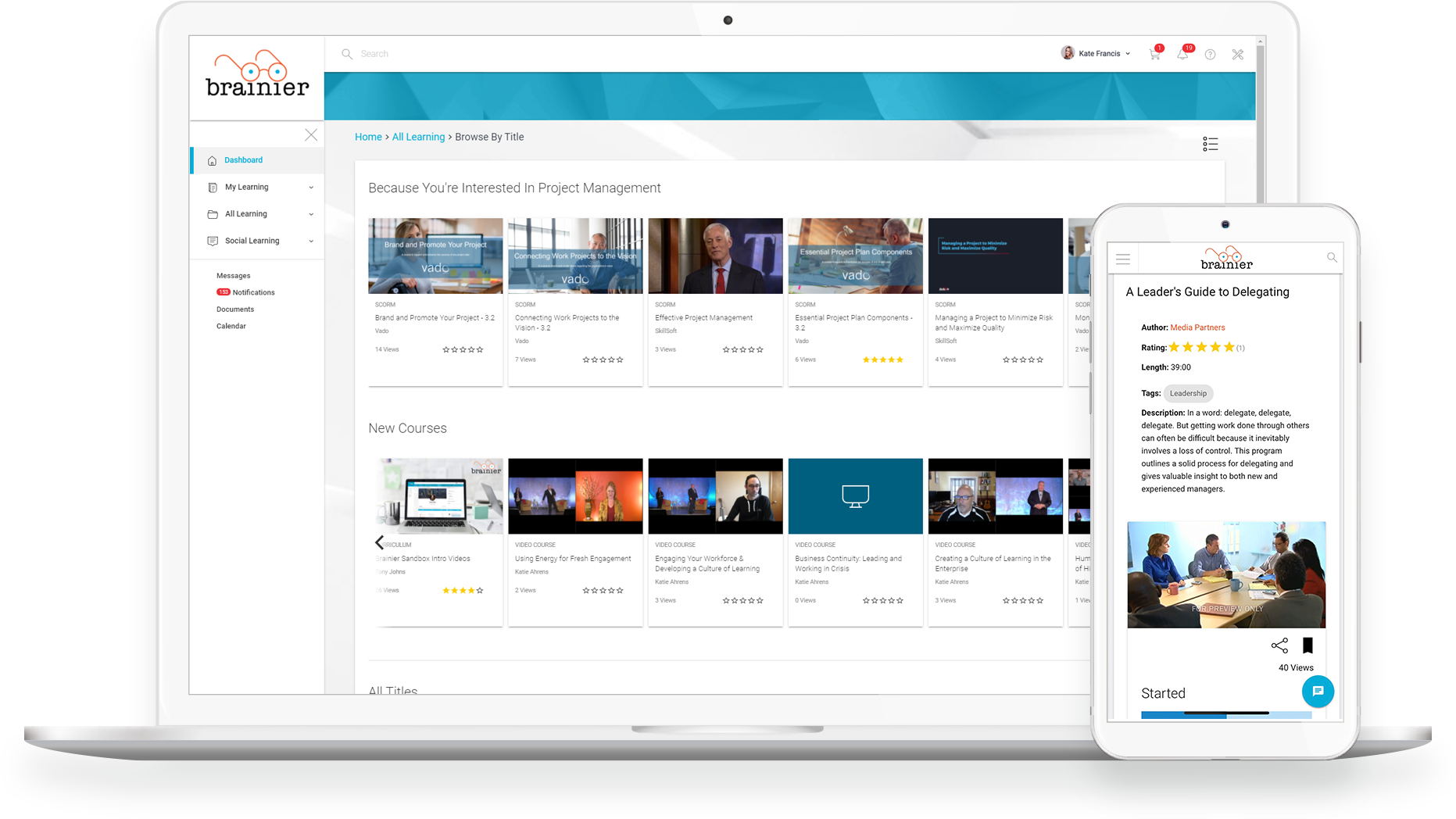 Hours of Built-in Learning Content
Topics Include:
Anti-Harassment Compliance
Customer Service
Working From Home
Leading Virtual Teams
Technology
Safety Training
Business Writing
Developing Soft Skills
Management
Leadership
Mentorship
Industry-Leading Content Providers
Streaming Video Content
And Much More!
Ready to find out more?
Find out how The Brainier LMS can make learning a differentiator for the future of your organization. Get a personalized demo of the solution that addresses the specific needs of your business.