Customer Training
Organizations can foster a deeper connection to their customers by providing an environment to learn more about the product, service, industry, or situation.
How Brainier Helps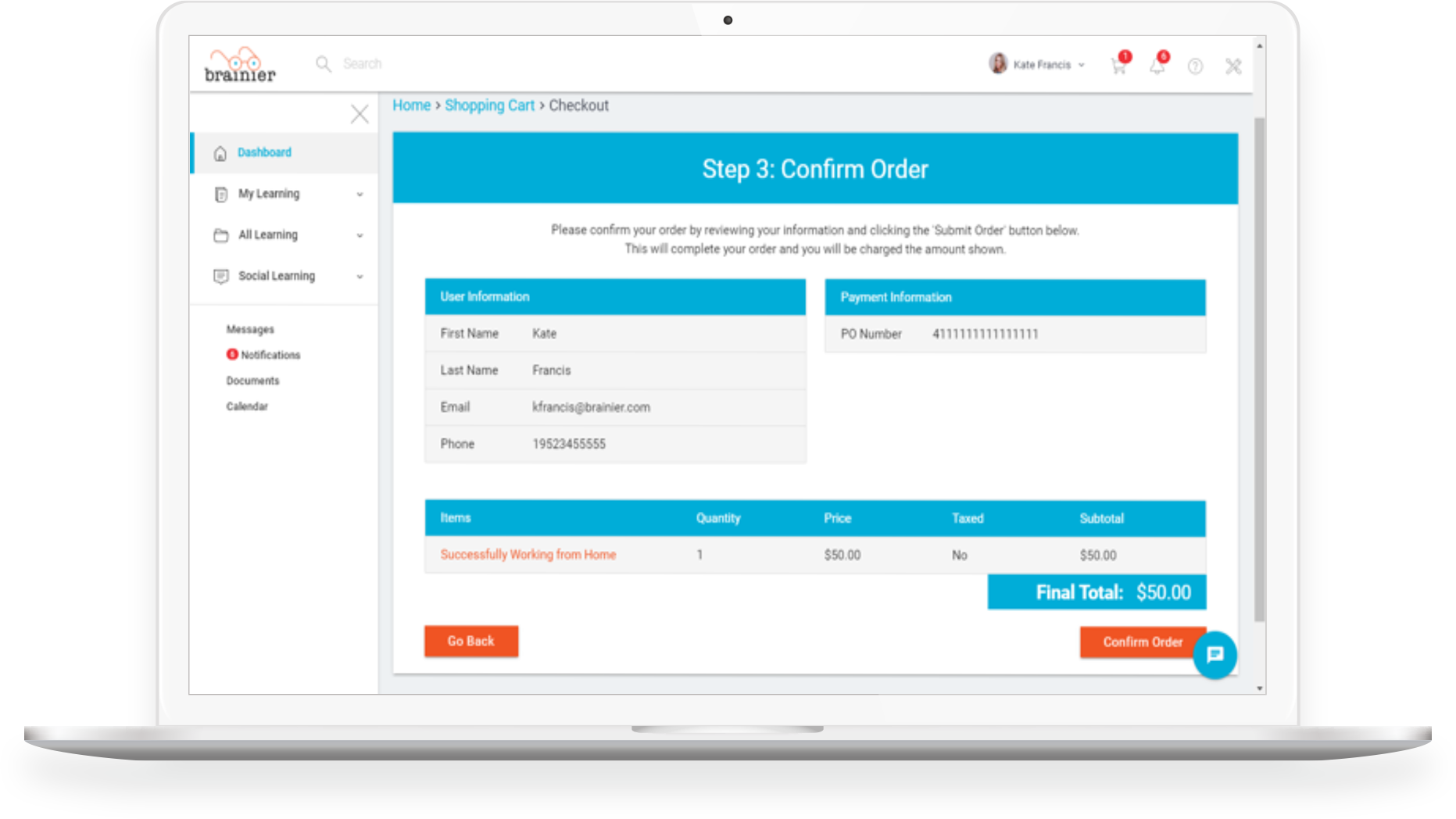 An eCommerce Model
With The Brainier LMS, customers can browse, search, and build a cart of learning content relevant to their needs. They can register for an account, pay for courses, and access training with ease.
eCommerce »
Product Training
For companies that offer customers advanced training on their product, The Brainier LMS is working to solve disruptions like social distancing. Offering necessary training on-demand is possible where the only alternative was manuals and instructor-led training.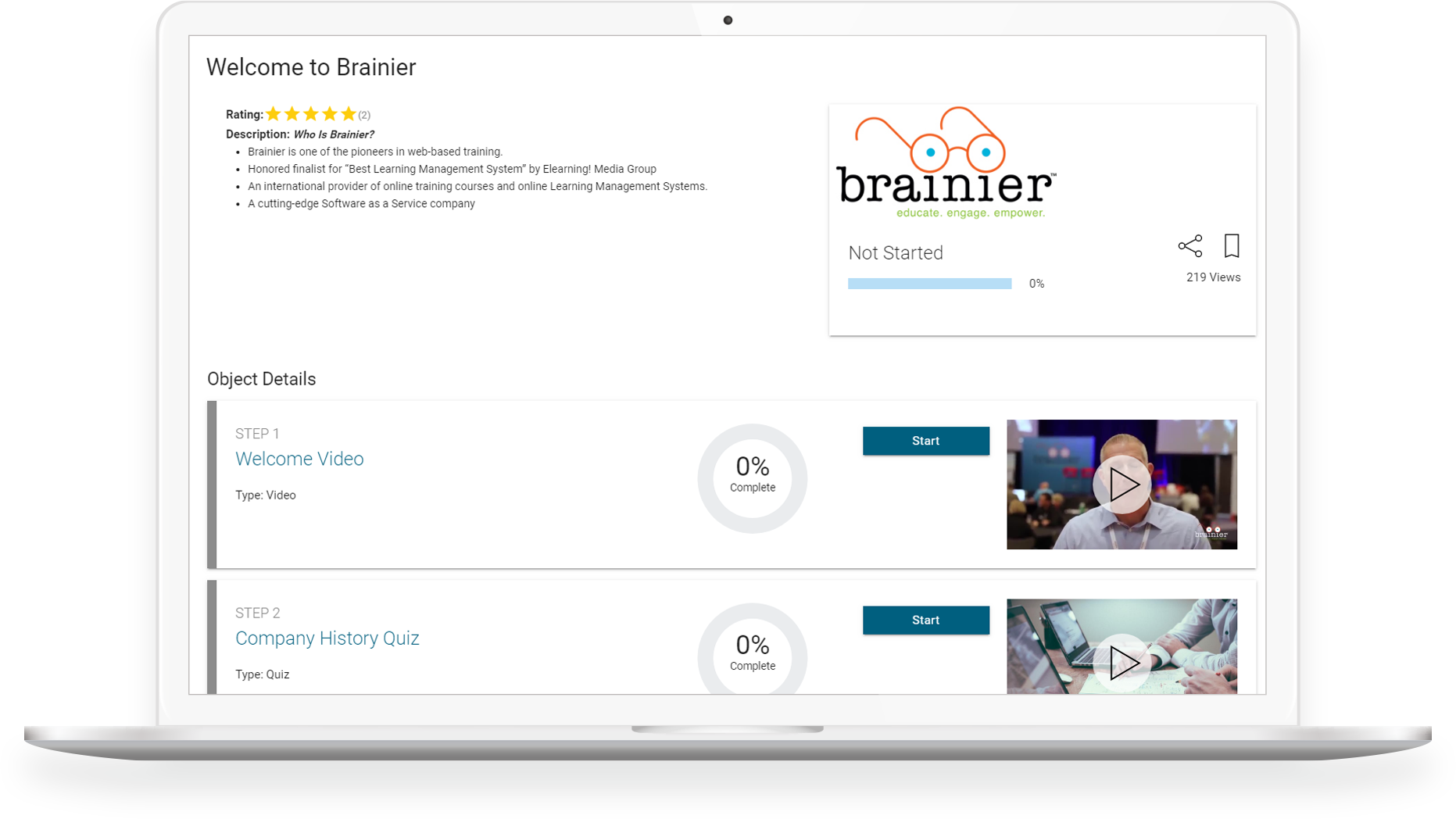 Tell Your Brand's Story
Connect with customers in a more impactful way with brand training. This helps customers make more informed decisions on the products or services.
Match Your Brand »
"We've used several LMS solutions in the past, and none come CLOSE to what we can do with Brainier."
Tom P. – G2.com July 29, 2020
Ready to find out more about Brainier?
Find out how The Brainier LMS can make learning a differentiator for the future of your organization. Get a personalized demo of the solution that addresses the specific needs of your business.