Employee Training
Learning and development can take an organization where it needs to go and having a robust learning management system is the roadmap to do so.
How Brainier Helps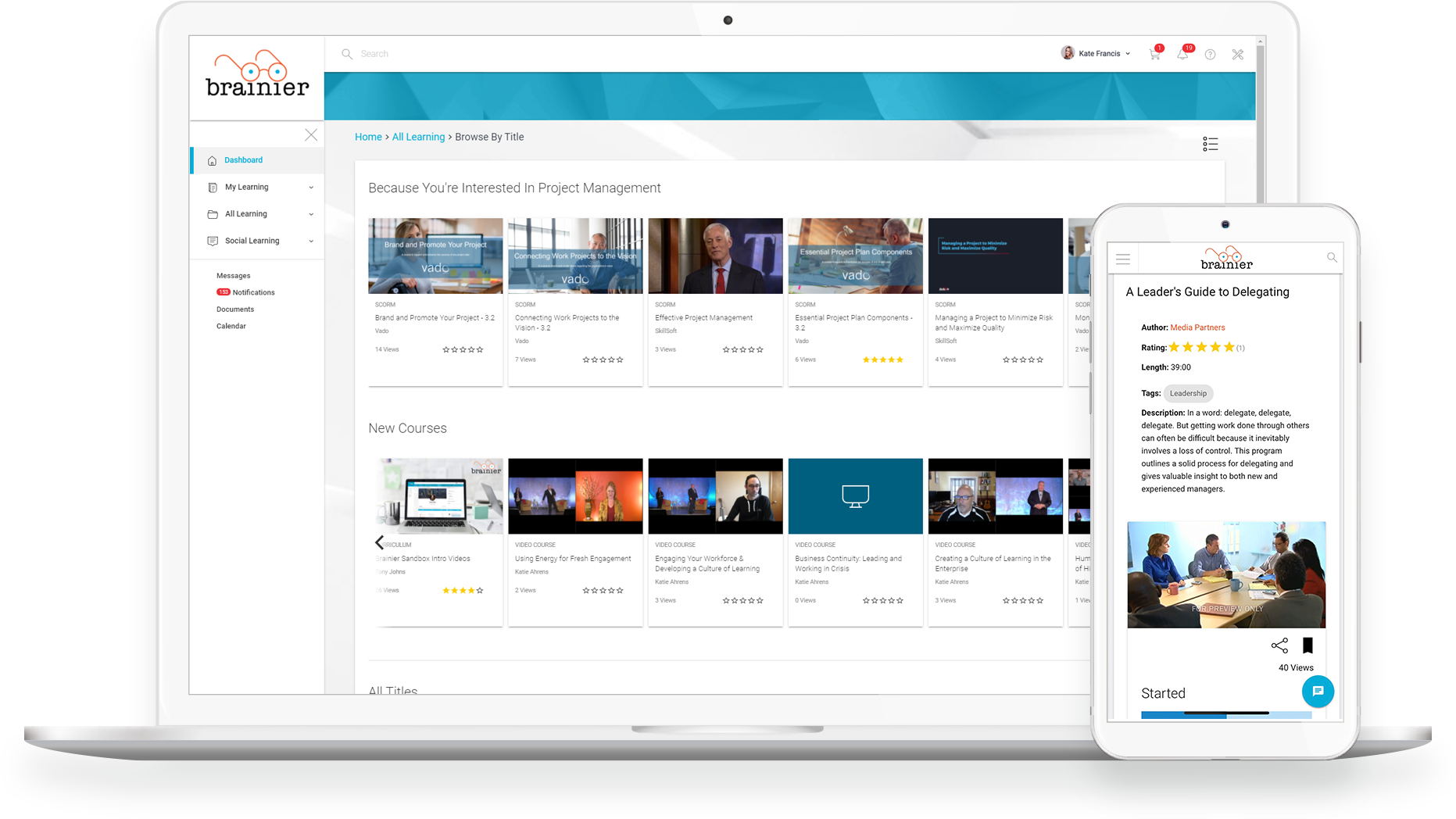 A Personalized User Experience
Learners can customize the way they experience the platform and see the information they choose. Each instance of the LMS can be branded to match the look and feel of the organization.
Learning For Everyone
The Brainier LMS is as versatile as your L&D plans. From compliance to health and safety training to skills development and to leadership development, if your learning plan includes it, Brainier can help facilitate it.
Work Science Software Integrations
The Brainier LMS has off the shelf integrations with many of the most popular work science software platforms to improve the learning experience. Learners can link directly to their assigned training using single sign on from their HRIS system.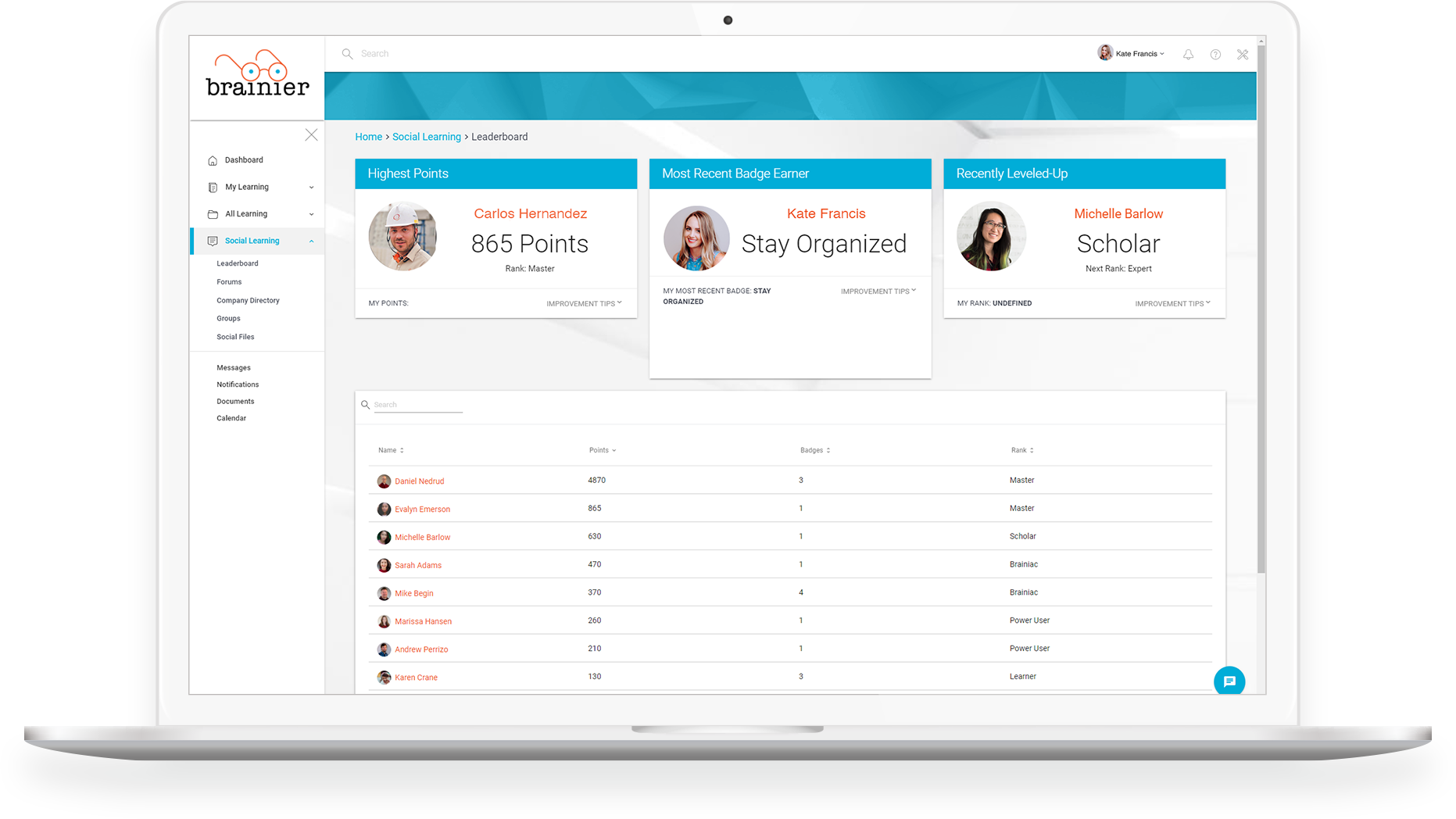 Learner Engagement
Built-in to The Brainier LMS are many tools to help boost learner engagement in your organization. Gamification elements such as points, badges, and leaderboards nudge learners into greater usage.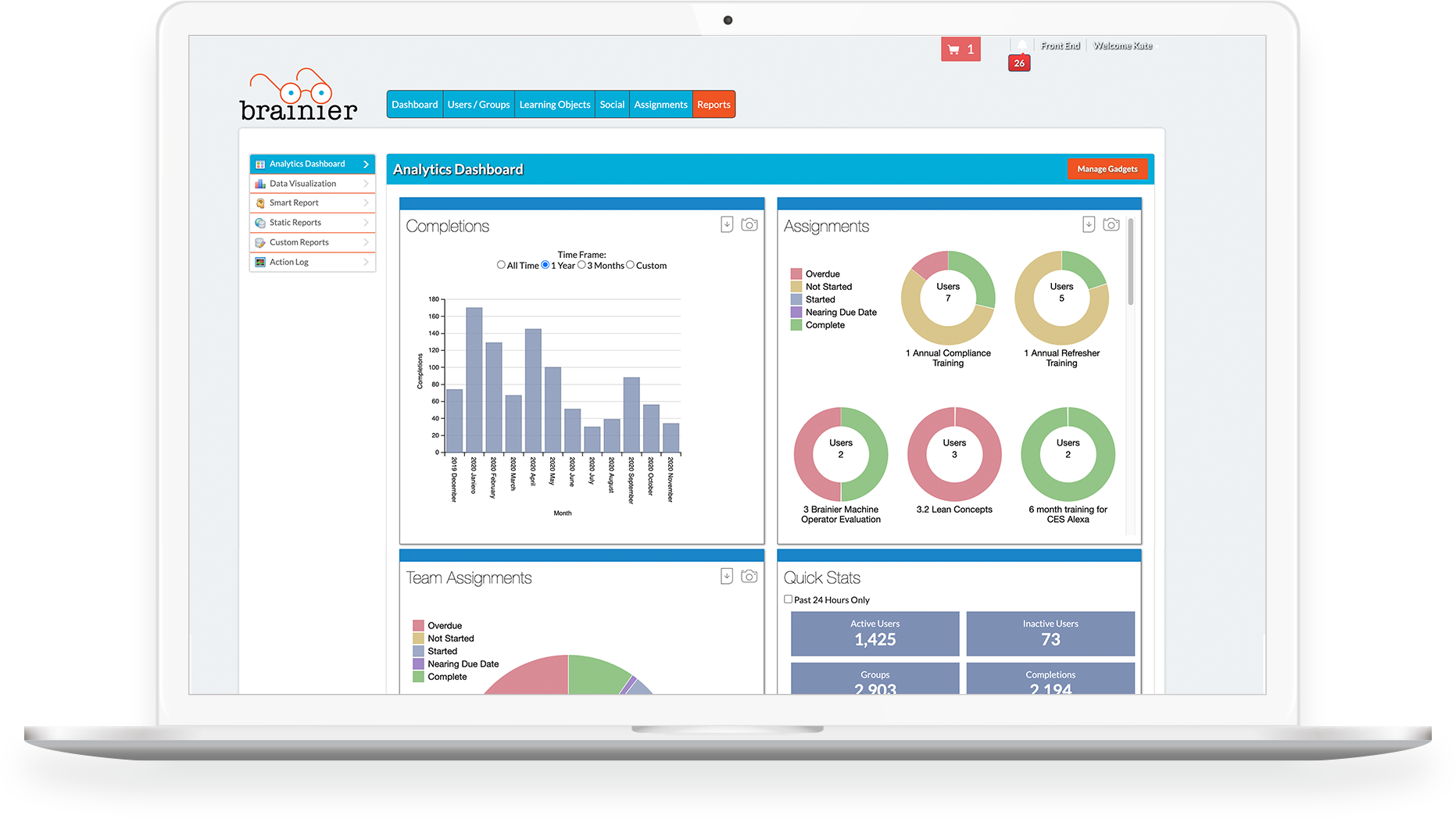 Administrative Ease
Managing learning objectives has never been easier with The Brainier LMS and the built-in analytics tools and process automations. Creating recurring training assignments with the system saves valuable time.
"We had field employees test drive several LMS products that we were considering, and unanimously, Brainier was the choice for ease of use."
Robert L. – G2.com, June 10, 2020
Ready to find out more about Brainier?