Gamification
The Brainier LMS offers built-in gamification features designed to engage learners, inspire friendly competition, and recognize & reward standout performers using behavioral nudges.
How Brainier Helps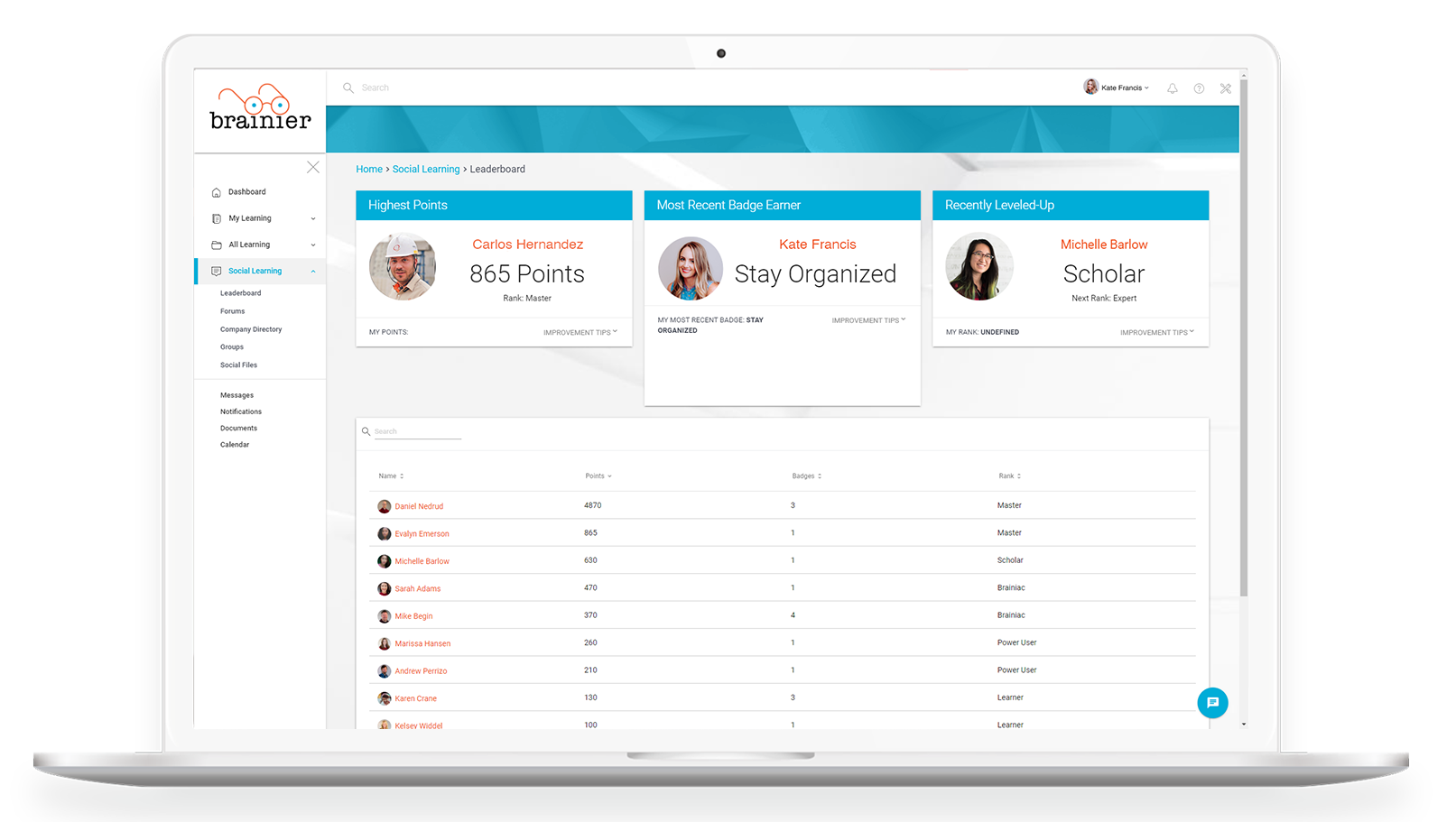 Create Leaderboards
Leaderboards can identify top performers with the built-in points system. Administrators can customize create goals to boost engagement with the LMS for actions like completing training, consistently accessing the platform, and many others.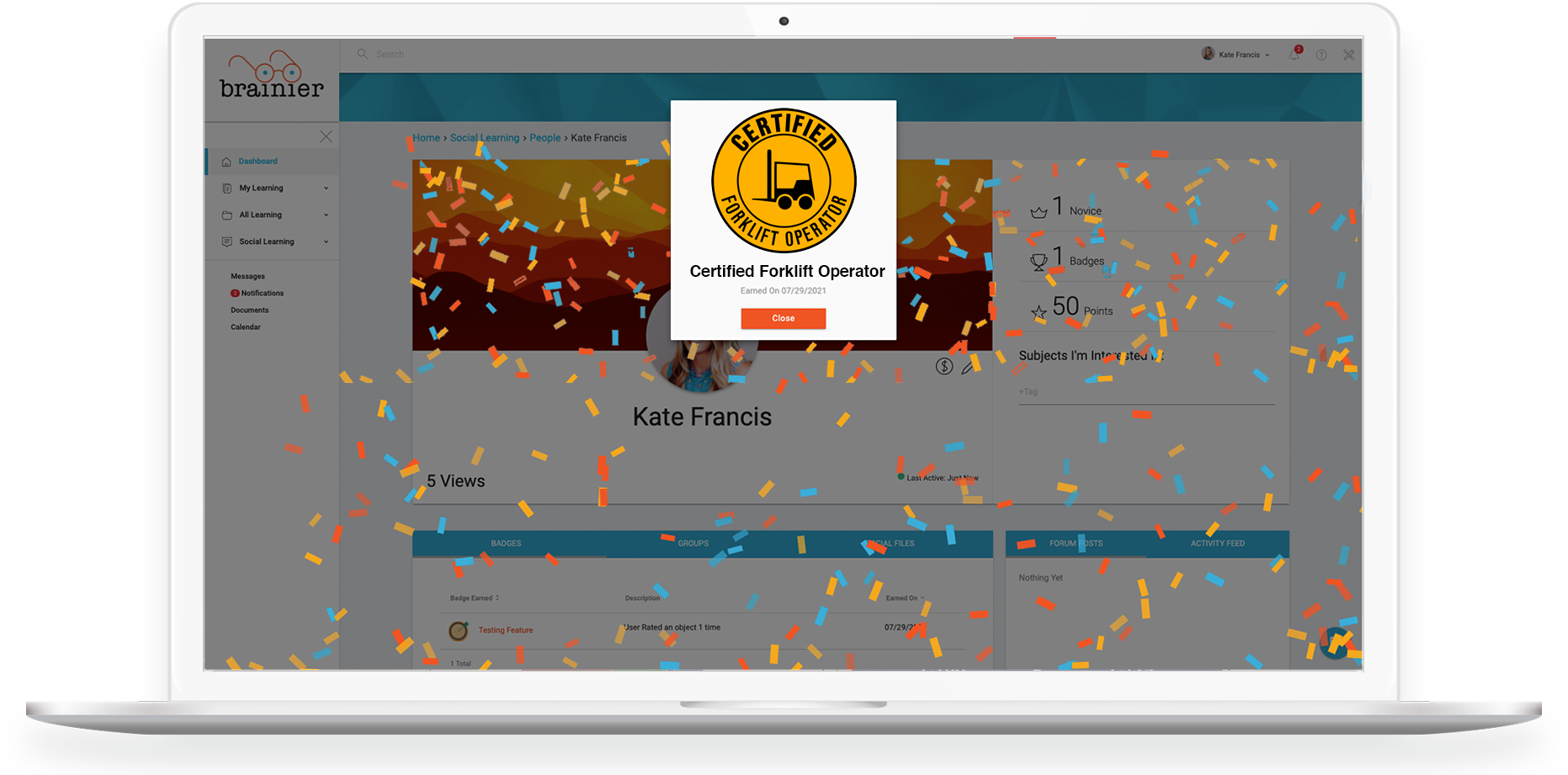 Badges & Ranks
Learners can unlock badges and ranks within The Brainier LMS through activities such as completing a course, sharing learning content, forum posts, and more. Admins can easily create custom badges and configure rules.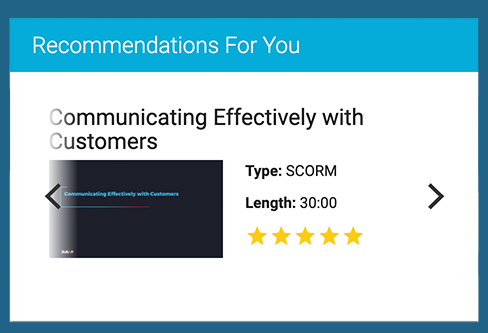 Enhance Existing Programs
Create behavioral "nudges" in the LMS by recommending relevant learning content. Suggestions for additional courses can be based on job titles, locations, completed courses, and more.

Boosting Learner Engagement
See how personalized learning environments contribute to boosting learner engagement. Download our free eBook on ways to boost learner engagement.
Ready to find out more about Brainier?
Find out how The Brainier LMS can make learning a differentiator for the future of your organization. Get a personalized demo of the solution that addresses the specific needs of your business.