Collaborative Learning
Collaboration is a key component of learning. The Brainier LMS incorporates many aspects of social learning into the platform to further connect learners to the process.
How Brainier Helps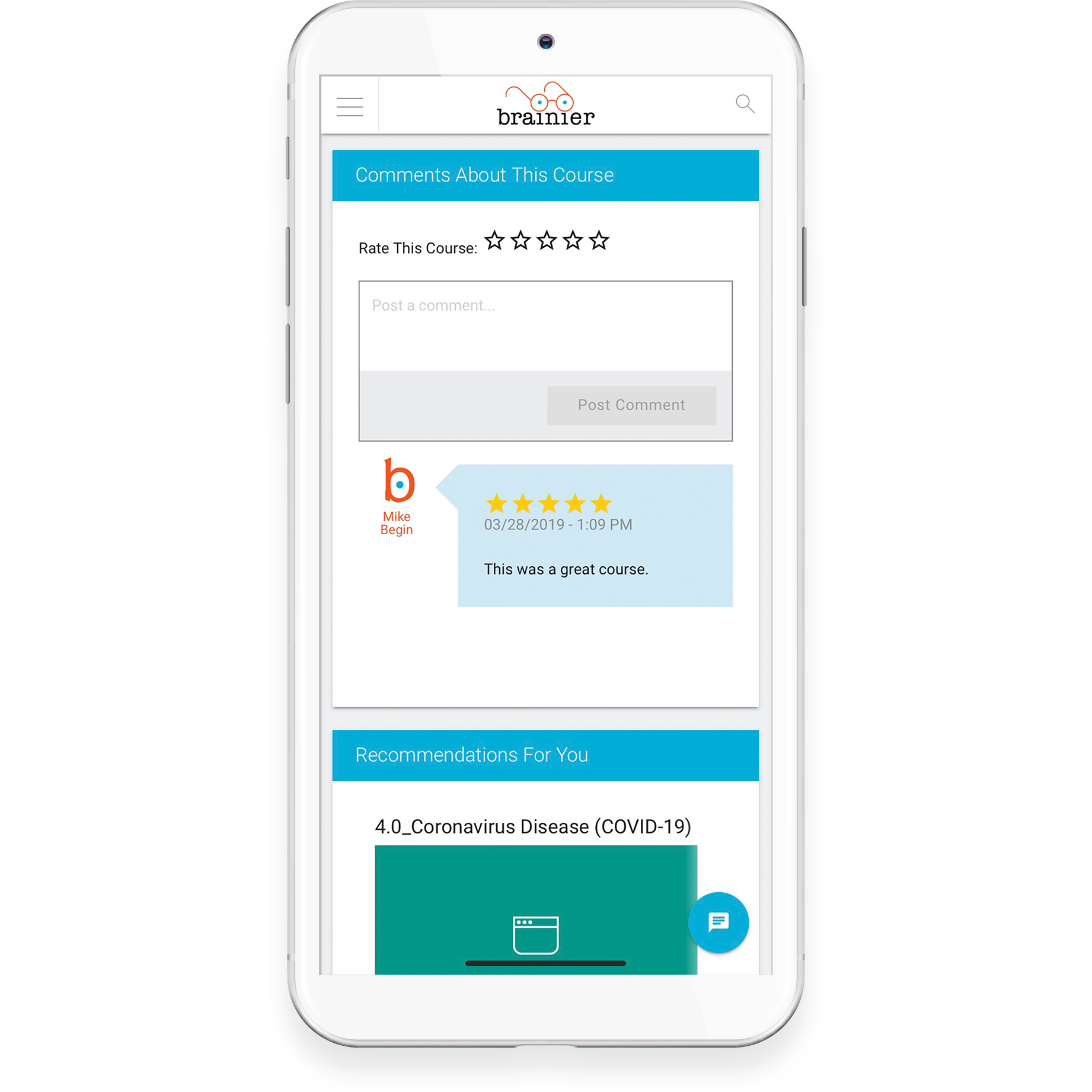 A Social-Media Style User Experience
Learners can play a bigger part of the learning experience by weighing in on the process. Learners can like, comment, and share content within the system, as well as recommend other resources that others may also find useful.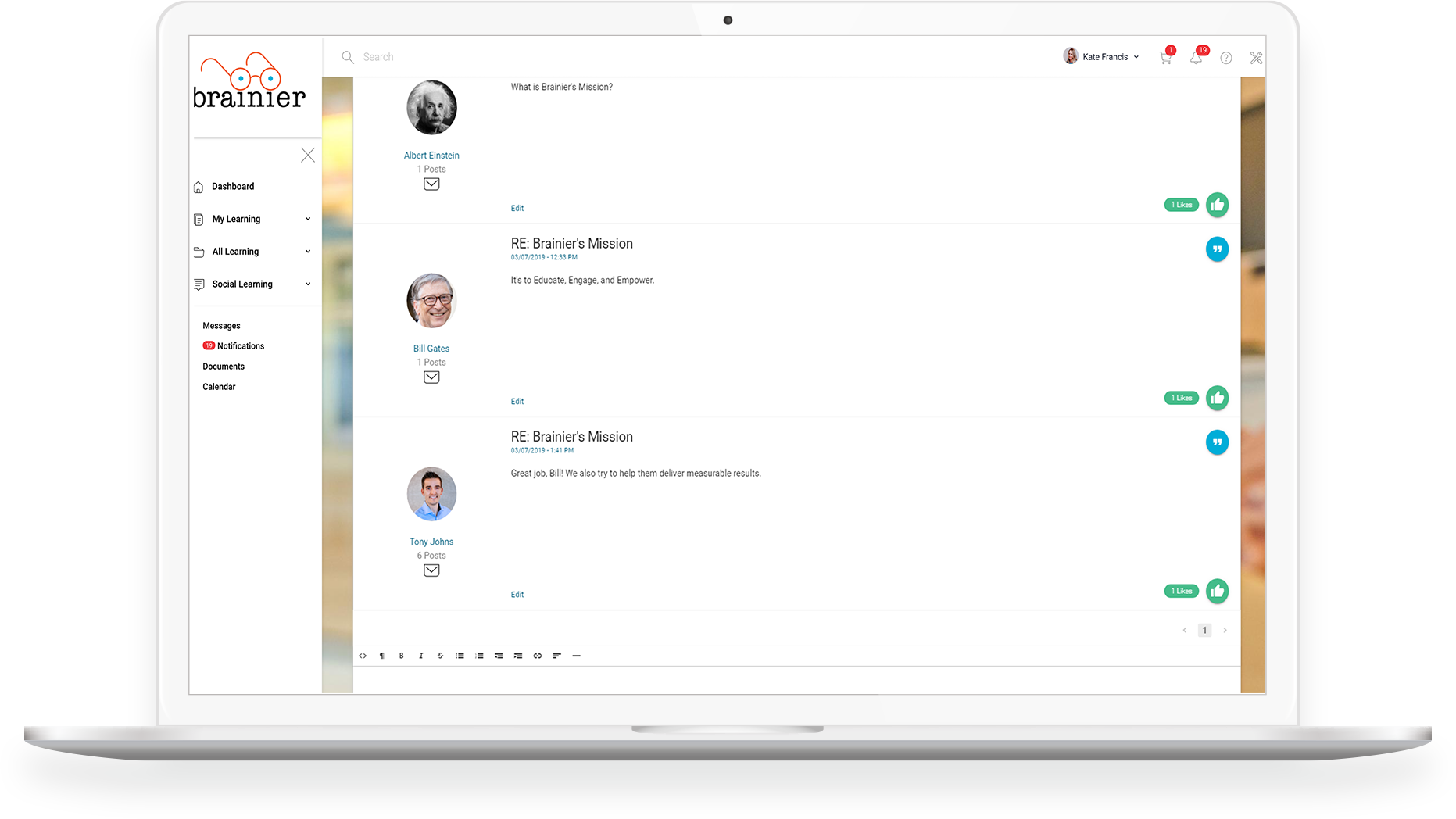 Forums
Creating forums within the Brainier LMS is easy and offers an environment where learners can support one another, create a place for best practices suggestions, and even be an outlet for innovation.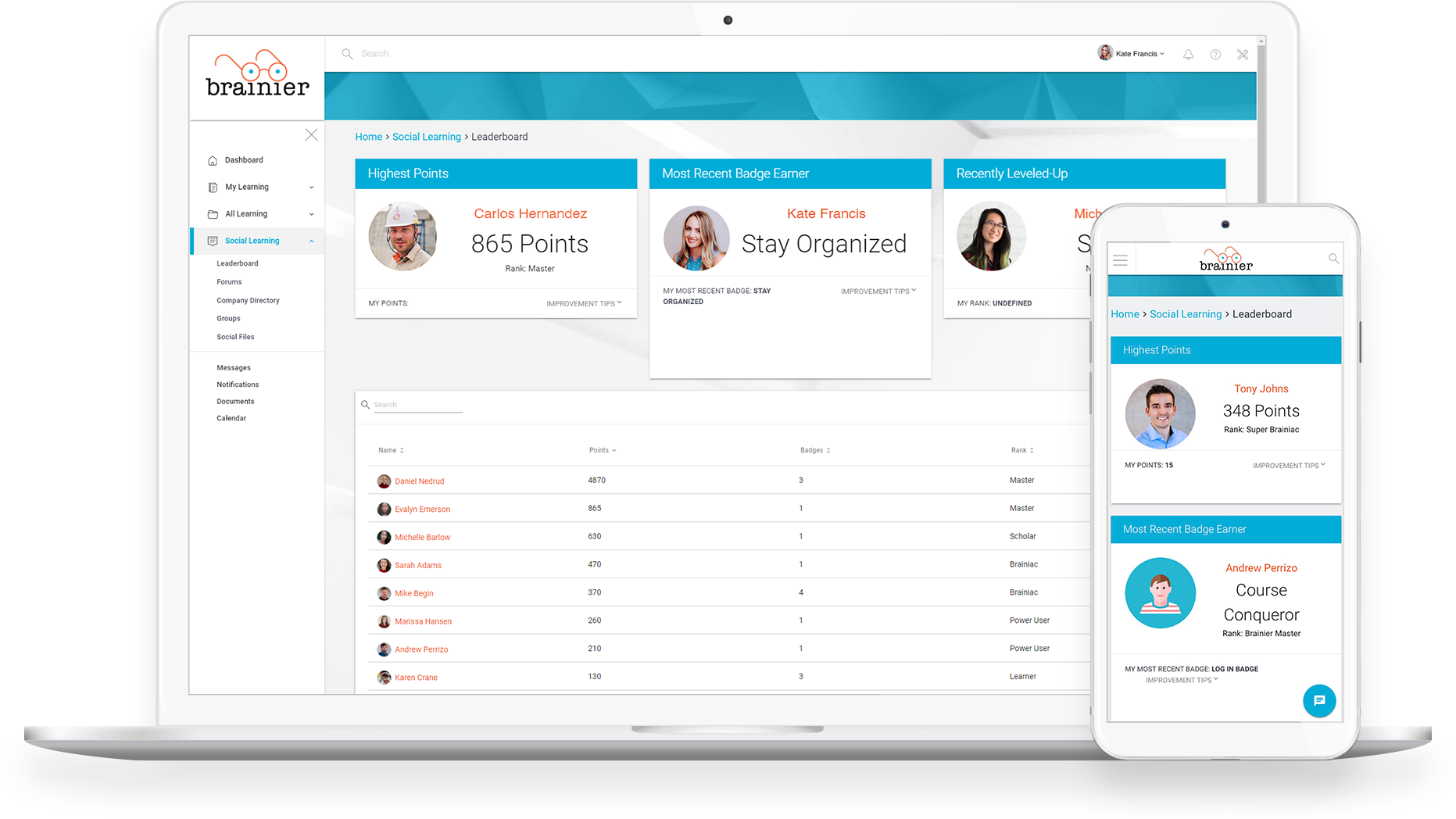 Learner Directory
Connecting learners to their peers is possible with the learner directory. Mentoring relationships are created and supported by this tool to find and easily connect engaged members of the organization.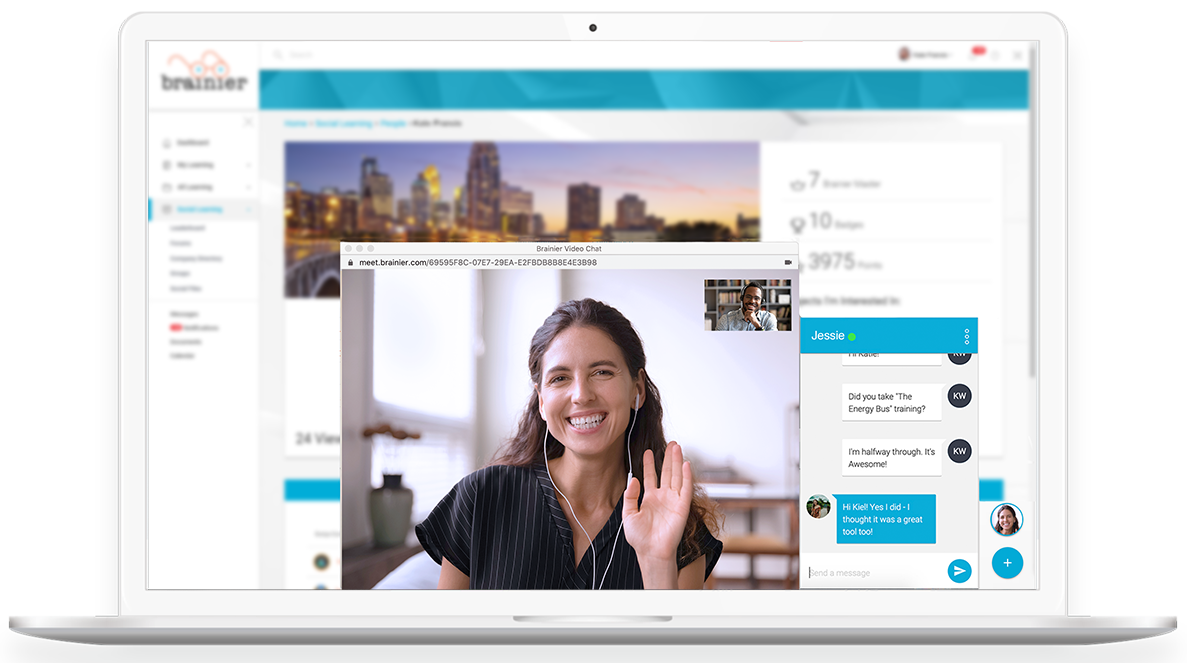 Communication Tools
Embedded in the platform are powerful communication tools to keep learners connected. Users can chat in real time, as well as create a group chat. Also native to the system is video chat with screen share.
Remote Learning »
"Our computer-based training and training deployment has been revolutionized. Tracking learners and keeping them tuned-in to updates, changes, and required training has been so much easier than our previous LMS."
Harrison B. – G2.com, March 21, 2020
Ready to find out more about Brainier?