Remote Learning
The workforce has changed. Remote and hybrid workforces are here to stay and that means meeting the learner where they are.
How Brainier Helps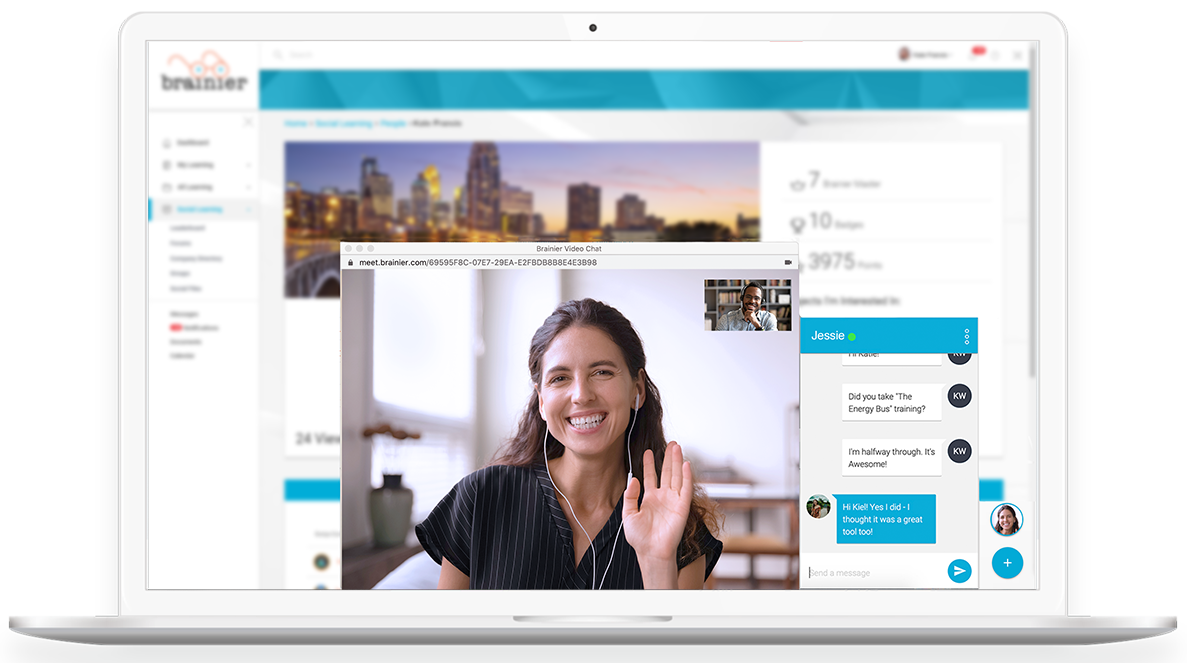 Brainier Meet
Video conferencing software is an essential tool for modern learning and development. Brainier Meet is a built-in text and video chat tool with screen-share that connects individual users and groups.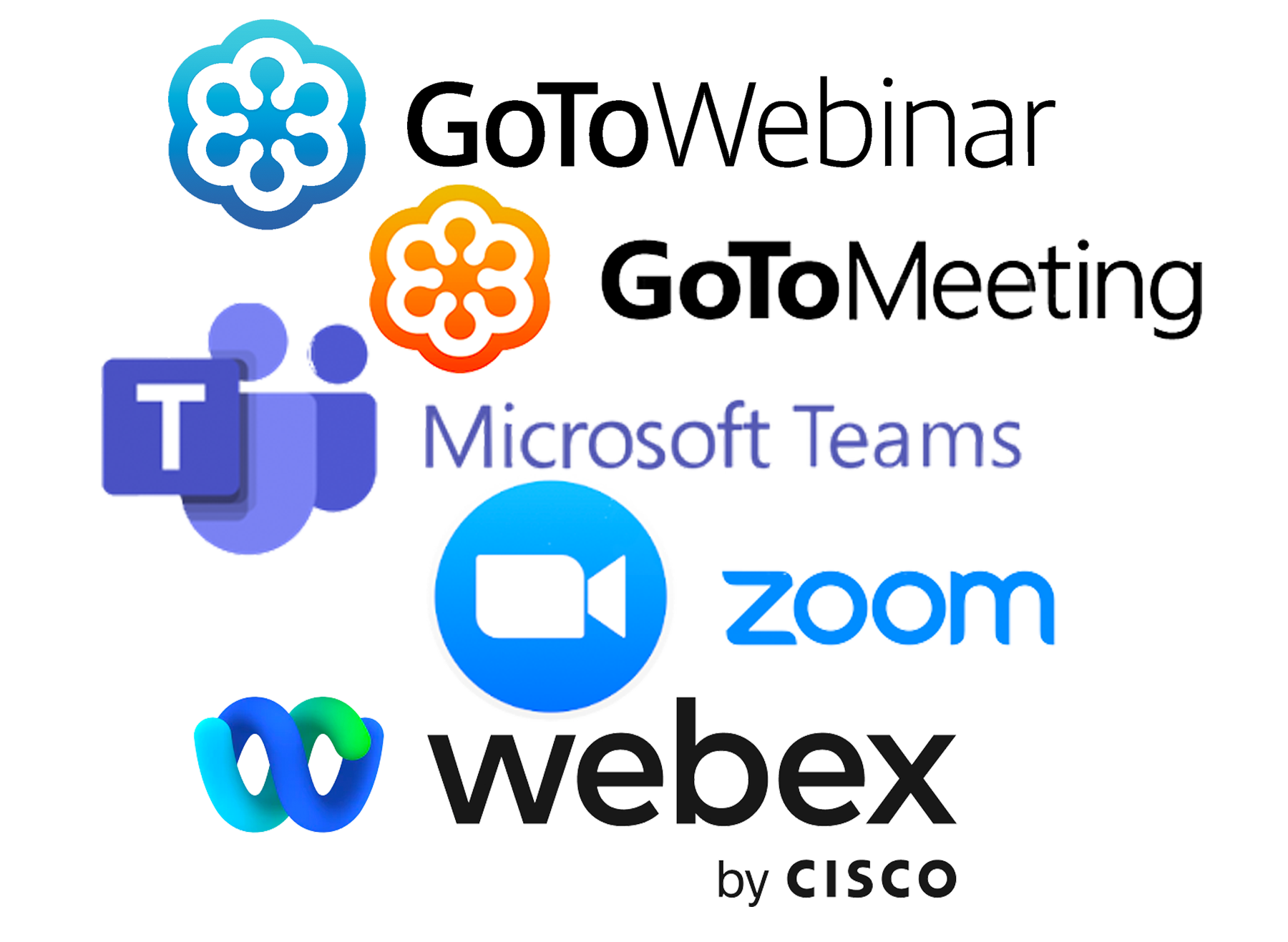 Integrations
Brainier offers off-the-shelf integrations with the most popular video conferencing solutions. Integrated tools include GoToWebinar, GoToMeeting, Microsoft Teams, Zoom, and Webex.
Partners >>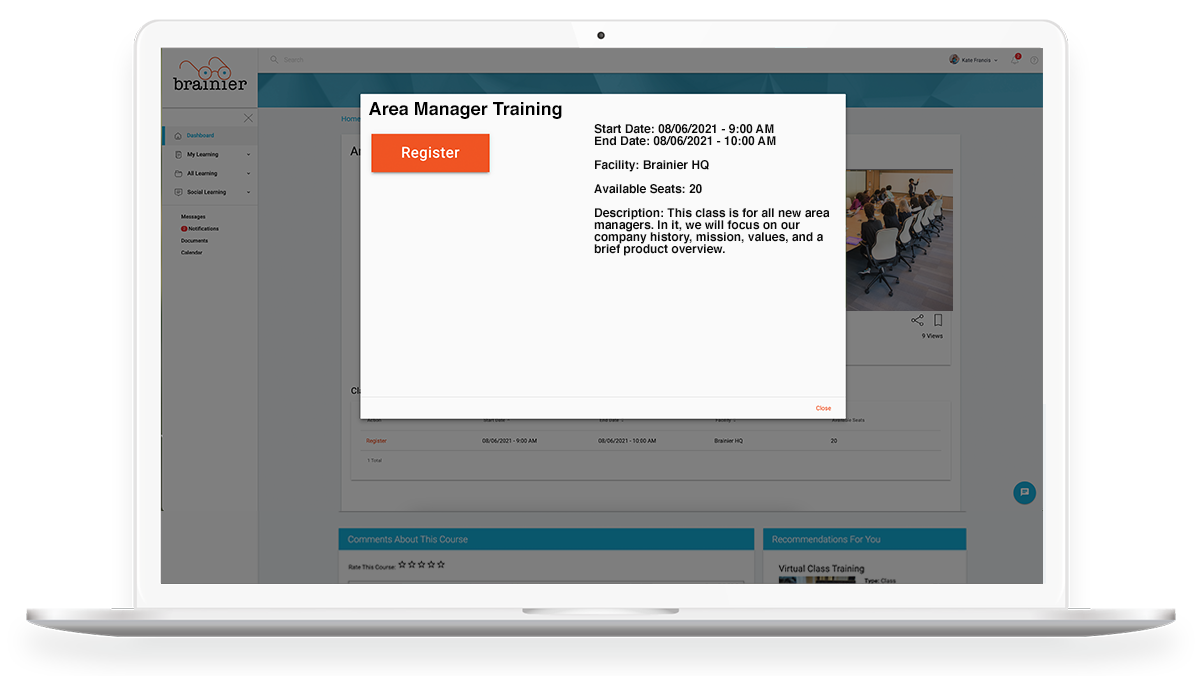 Instructor-Led Training
Managing instructor-led training as well as virtual ILT events is easily done within The Brainier LMS. Create and manage virtual and in-person events by scheduling classrooms, managing resources, and more.
Badge-Scanning Tool
Create learning analytics and validate learner attendance at instructor-led training events. The Brainier mobile app and the badge-scanning tool helps in ways other learning tech can't.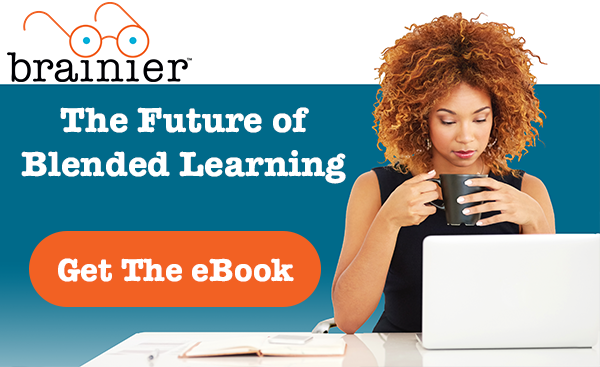 The Future of Blended Learning
L&D programs are covering more ground than ever before. Maintaining a blended learning approach is imperative. We'll cover four ways to personalize and optimize your learning program.
Get The eBook »
Ready to find out more about Brainier?
Find out how The Brainier LMS can make learning a differentiator for the future of your organization. Get a personalized demo of the solution that addresses the specific needs of your business.