Leadership Development Content
Learn how to be a better mentor, manager, and leader.
Titles Include:
Skillsoft Leadership Bundle –  Course Titles & Descriptions
 The Art and Science of Communication – .3 hours
Identify situations that benefit from sharing communication responsibility
Recognize behaviors that promote making connections with people
Identify ways to show interest when communicating with others
Categorize questions that help to strengthen a communication connection
Identify the basic principles of assertive communication
Recognize ways of connecting with your audience
 Gaining a Positive Perspective on Feedback – .5 hours
Recognize the value of constructive feedback
Recognize the differences between constructive feedback, praise, and criticism
Identify how to manage your negative reactions to receiving feedback
Recognize how to respond appropriately to feedback
Identify ways of using feedback for professional development
Use techniques to reap the benefits of feedback
Thinking Strategically as a Manager – .5 hours
Recognize characteristics of strategic thinking
Recall traits of strategic thinkers
Recognize techniques you can use to develop a clear vision in order to enhance strategic thinking
Identify methods of becoming a strategic thinker through being creative
Select ways of dealing with complexity in order to become a strategic thinker
Recognize strategic thinking techniques involving knowing what's going on in your organization
Use methods to develop your strategic thinking skills
Developing a Growth Mind-set – .3 hours
Identify the characteristics of a growth mind-set
Identify first steps that help promote a growth mind-set
Identify key habits that foster a long-term growth mind-set
Recognize key characteristics that signify a growth mind-set exists within the workplace culture
Identify actions that encourage a growth mind-set in daily work life
Influence Others with Political Savvy – .4 hours
Identify the skills, knowledge, and attitudes needed to be politically savvy
Use strategic, operational, and financial knowledge to demonstrate business acumen
Recognize the characteristics of someone with business acumen
Select elements to include in an action plan
Recognize the steps to take to put your action plan to work
Use methods to develop political savvy and business acumen
Difficult People: Strategies to Keep Everyone Working Together – .5 hours
Recognize interpersonal strategies that help you work with difficult people
Choose ground rules that will help redirect the behavior styles of difficult people
Direct difficult behavior toward desired goals
Choose the appropriate time and conditions for giving effective feedback
Identify appropriate strategies for delivering feedback
Follow appropriate steps to manage conflict with a difficult person
Use interpersonal skills and strategies when working with difficult people
Leading Your Team through Change – .5 hours
Match sources of employee resistance to change to examples
Match types of change resistance to actions for dealing with them
Recognize various change obstacles in an organization
Identify tactics for overcoming obstacles to change
Match information-based roots of inertia with examples of how to overcome them
Identify examples of ways to overcome action-related employee inertia
Recognize appropriate ways to communicate change
Recognize tactics for effectively leading change in your organization
Becoming an Inspirational Leader – .5 hours
Match the characteristics of inspiring leadership to examples
Recognize leaders who inspire by enabling others and sharing their vision
Identify examples of leaders who challenge, encourage, and model
Recall how leaders can inspire others by showing integrity and credibility
Recognize how inspirational leaders show character and hope
Recognize examples of clear and credible leadership messages
Recall strategies for influencing and persuading an audience
Recognize how leaders can inspire their teams
Effectively Directing and Delegating as a Manager – .5 hours
Sequence the steps in setting the direction and pace of work as a manager
Identify organizing actions a manager would typically take
Recognize aspects of communicating for clarity and direction when directing employees
Identify essential elements of planning to delegate
Recall strategies for delegating tasks
Identify examples of ways to follow up after delegating tasks
Use techniques to give direction and delegate to your employees
Keeping Top Performers Challenged – .3 hours
Identify the qualities of a top performer
Recognize the benefits of keeping top performers engaged and challenged
Identify actions that create a work environment that encourages top performance
Recognize the leadership skills that attract top performers
Identify the right way to engage in communication with your top performers
Basic Budgeting for Non-financial Professionals – .5 hours
Recognize the attributes of an effective budget
Recognize the phases of the budgetary planning process
Distinguish between different budget elements and the type of budget to which they apply
Recognize the advantages and disadvantages of historical budgeting
Recognize characteristics, advantages, and disadvantages of zero-based budgeting
Recognize variances that are worth analyzing
Recognize the key characteristics of the three methods for capital budgeting
Match formulas for Payback Period & Net Present Value to budget calculation
Lead With Hospitality
With Taylor Scott
This comprehensive training program is for all leaders but is also targeted at supervisors, managers, or executives in the hospitality, travel, and retail sectors. The program includes micro-videos, exercises, participant worksheets, and other training materials. It can be used as a self-paced learning course or delivered using an onsite, live virtual, or hybrid delivery approach.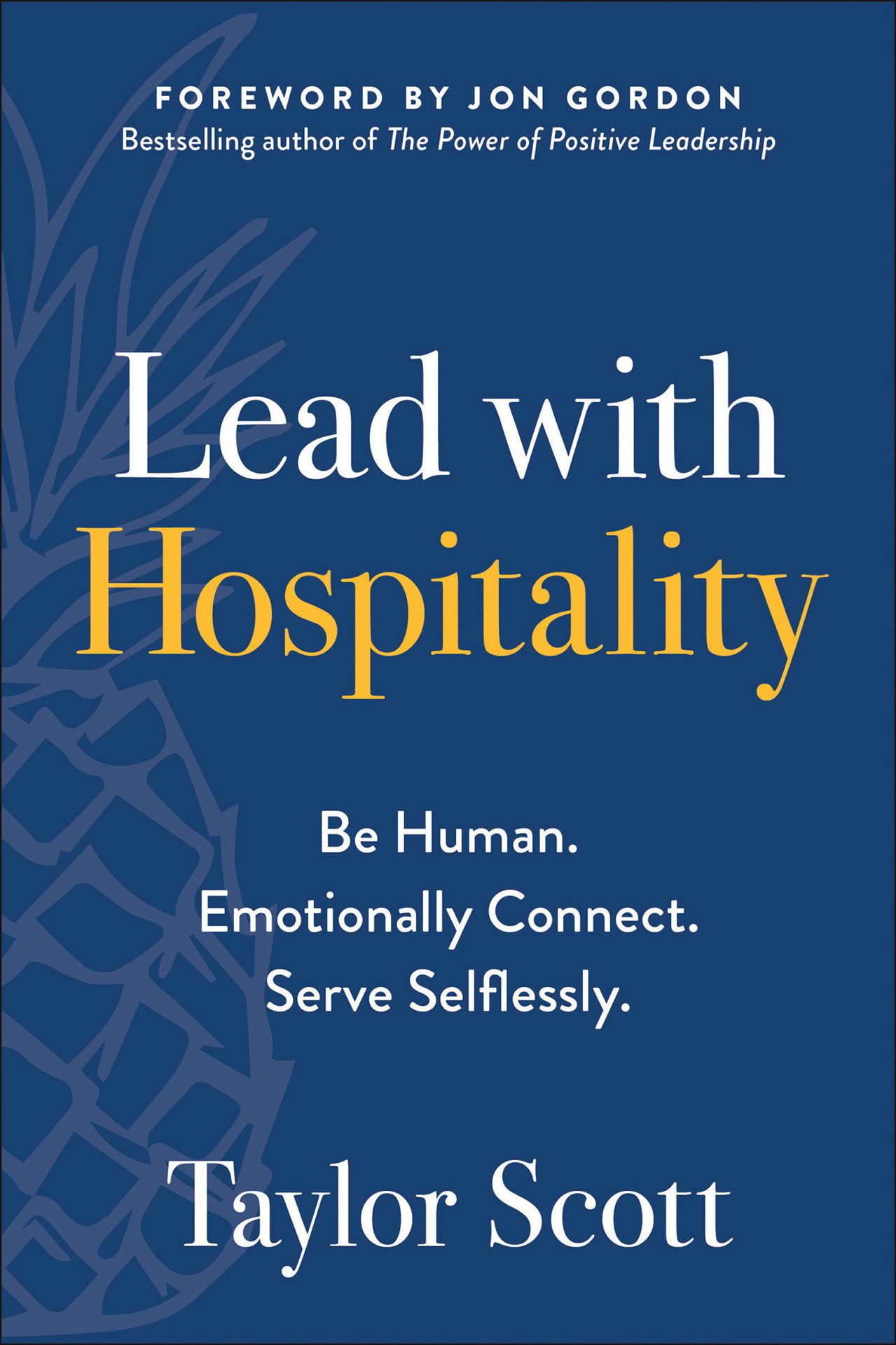 Modules Include:
Introduction: The Summer Grace Story
Module 1: Why Lead with Hospitality?
Module 2: How to Conduct 1-on-1 Meetings
Module 3: How to Conduct Team Meetings
Module 4: How to Connect with Written Communication
Module 5: Understanding the Foundations of Emotional Intelligence
Module 6: How to Improve Your Self-Awareness
Module 7: How to Respond Positively vs. Reacting Negatively
Module 8: How to Improve Your Social Awareness
Module 9: How to Match Leadership Styles to Specific Situations
Module 10: What it Means to be a Servant Leader
Module 11: How to Become a Better Listener
Module 12: How to Give Effective Feedback
Module 13: How to be Accountable and Deliver for Your Team
Module 14: How to Create a Sense of Belonging
Module 15: How to Unleash the Power of Purpose
Module 16: How to Increase Productivity with Fulfillment
Module 17: How to Encourage and Engage Your Team
Module 18: How to Coach with Grace and Gracefulness
Module 19: How to Create a Compelling Vision
Module 20: How to Lead with SMART Goals
Module 21: How to Turn Busy-ness into Productivity with Action Plans
Module 22: How to Execute with Purposeful Communication
Module 23: How to Inspire Your Team
Module 24: How to Inspire Action Through Storytelling
LEAD NOW!
This library of 22 modules features the LEAD NOW! Leadership Development Model that builds and refines your employees' skills around business and people results. 22 Video Courses 5-8 Minute Micro-Learning Videos
Make Mentoring Count
Build mentoring and coaching skills with 16 shore modules with downloadable worksheets to assist your leaders with their journey to become an effective mentor. 16 Video Courses 5-8 Minute Micro-Learning Videos
Management Coach
Solve 80% of workplace problems and personal issues with dramatical- ly-acted, 5-minute videos that give managers the confidence to have difficult conversations. 33 Video Courses 4-6 Minute Micro-Learning Videos
The Art of Authenticity
Based on the book by Karissa Thacker, this 7 module micro-learning courses presents the tools needed to become an authentic leader and your best self.
Painless Performance Conversations
Build employee confidence with this practical approach to critical day-to-day workplace discussions, based on the book by Marnie E. Green covered in 7 modules
Clash of the Generations
Learn strategies for more effective multi-generational management with this course, based on the book by Valerie M. Grubb.
Virtual Teams
These days everything's moving online… even your team. Are you ready? Knowing how to identify the dynamics of your team, communicate clearly with everyone & foster trust will give you the basic skills you need as a manager to bridge the distance & form your virtual team.
11 Videos:
Form Your Virtual Team
• Set Your Team Up for Success
• Consider Your Team
• Communicate with Clarity
• Foster Trust
• Bridge the Distance
• 1 More Thing about Forming Your Virtual Team
Lead Your Virtual Team
• Why It Matters
• Lead Virtual Meetings
• Resolve Conflict
• Coach to Foster Results
• Tips & Tools to Lead Your Virtual Team
Questions? Contact us.
Learn how Brainier can provide peak performance throughout your company using our unique, cloud-based learning management system.
800-487-3393 | sales@brainier.com