Development Coach Toolkit
Premium, built-in features that can help your talent management strategy.
How Brainier Helps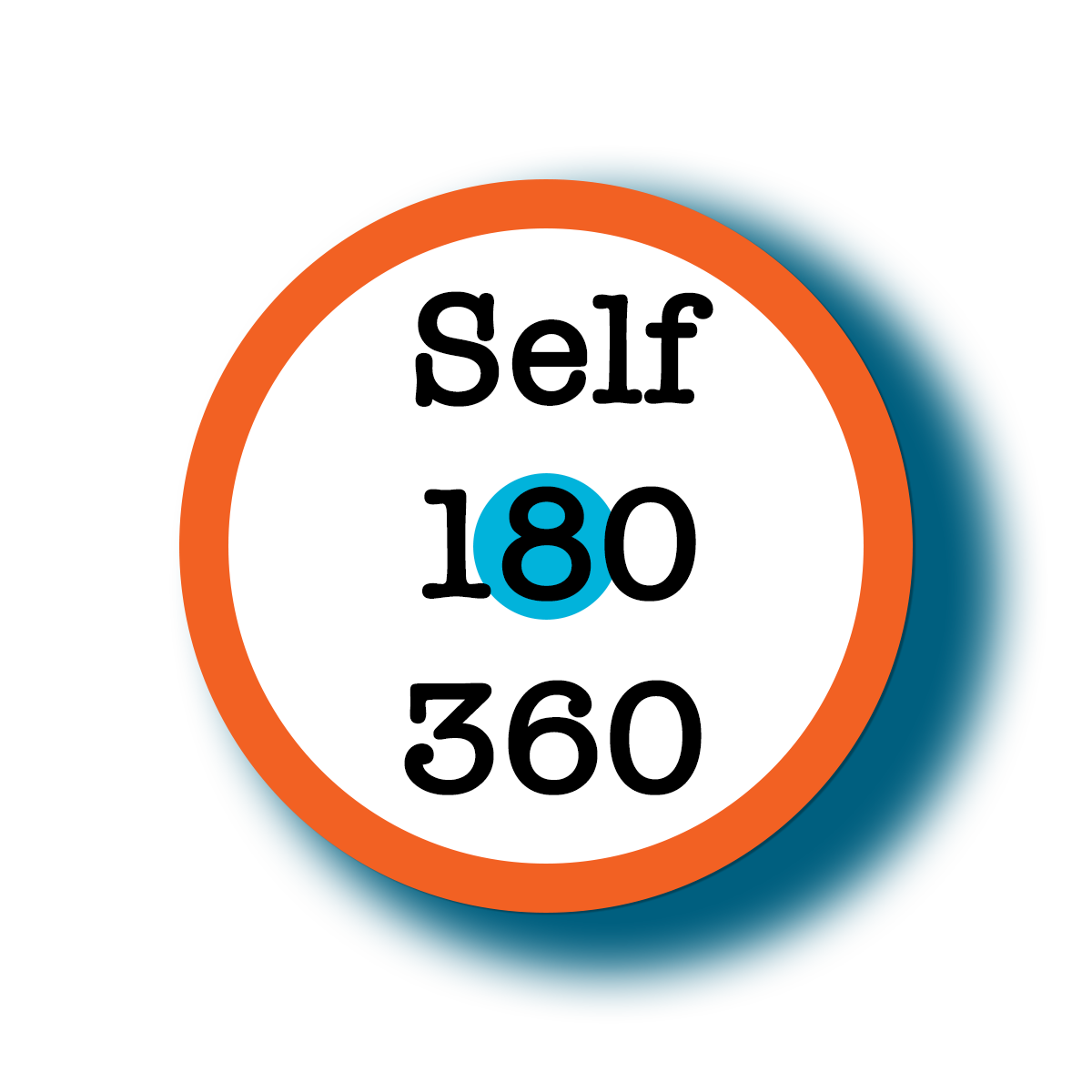 Self, 180, 360 Assessments
Assessments are a new learning object built-in to the LMS that supports Self, 180, and 360 evaluations. Administrators can create assessments following a similar process to other learning objects in the LMS and assign them to learners and managers.
See Even More Advanced Features with Bongo>>
Succession Planning
Administrators can set up a series of assigned training that is automatically pushed to learners on a custom timeframe as they complete assignments. This way, learners are not overwhelmed with an insurmountable list of assigned tasks.
This is especially helpful in the onboarding phase when comprehensive assignments must be completed in sequence. Each learning object can have a custom release date and custom due date that's dynamic for each learner. Succession Plans can be assigned to individual learners, specific groups, or the entire organization all at once.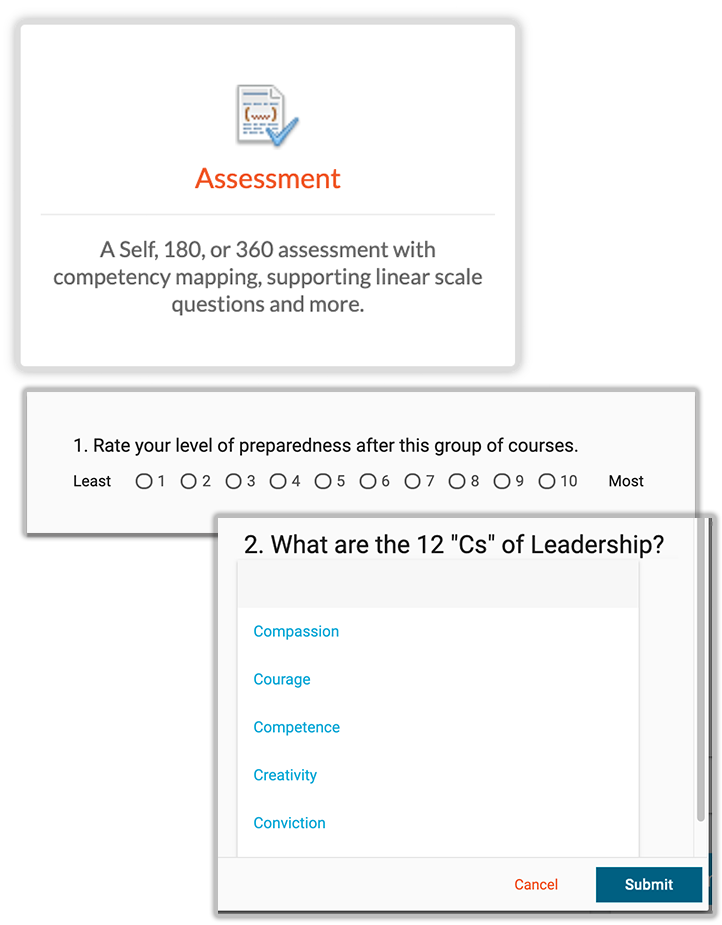 Easy Assessment Creation
Creating assessments follows a similar object creation process in The Brainier LMS. Admins follow an intuitive step-by-step creation module, filled with drop-down menus and pre-built question-type tools to easily create any assessment. Assessments can have different types of responses such as: linear scale questions (rate 1-to-5, highly agree to highly disagree), radio, dropdown, essay, and textbox responses.
Different sections and points can be configured within assessments. The results, of which, can create a framework of competency mapping. This can help close knowledge and skills gaps by creating custom learning plans from the library of learning content.
For example, if a learner rates themselves low in one area, they may be recommended relevant learning content to address that gap – and if they rate themselves proficient in another area, they may be recommended more advanced content.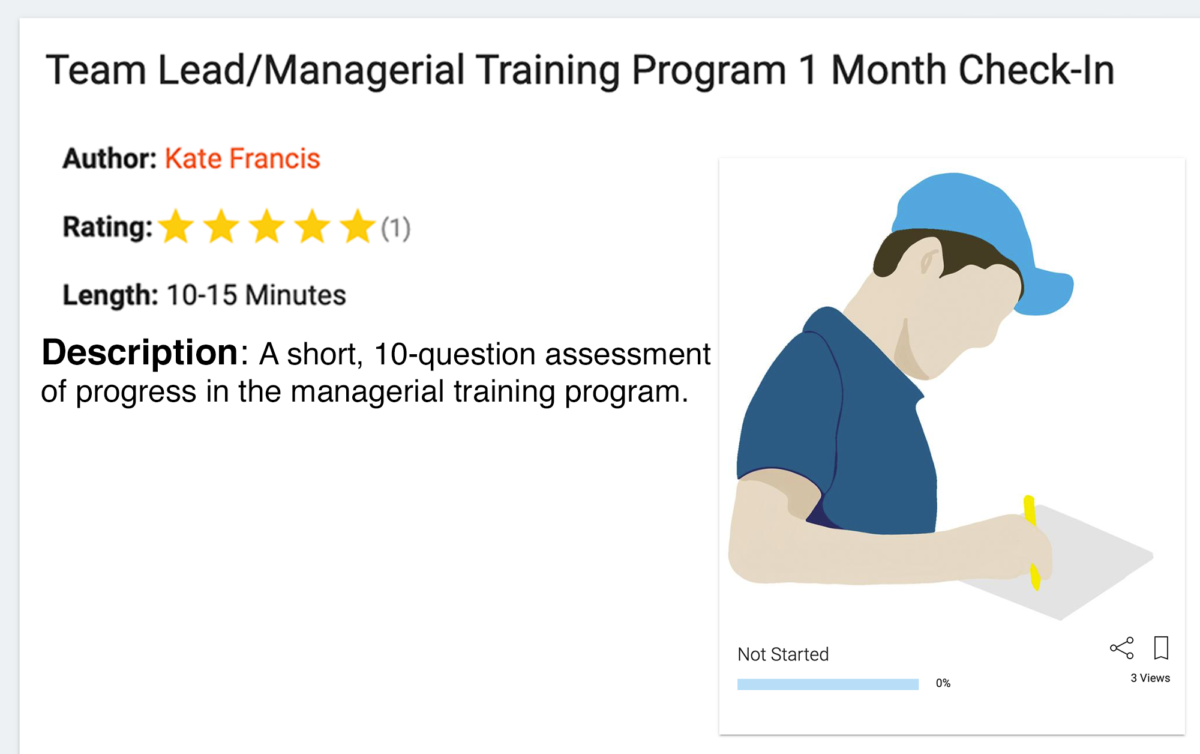 Assignment Options
Administrators can assign 180 and 360 multi-rater assessments with multiple users to evaluate and multiple raters in the same assignment batch. This includes direct reports, fellow team members, and even cross-team evaluations. Raters will see a unique assessment appear in their Assigned Training list for each of the learners they need to assess.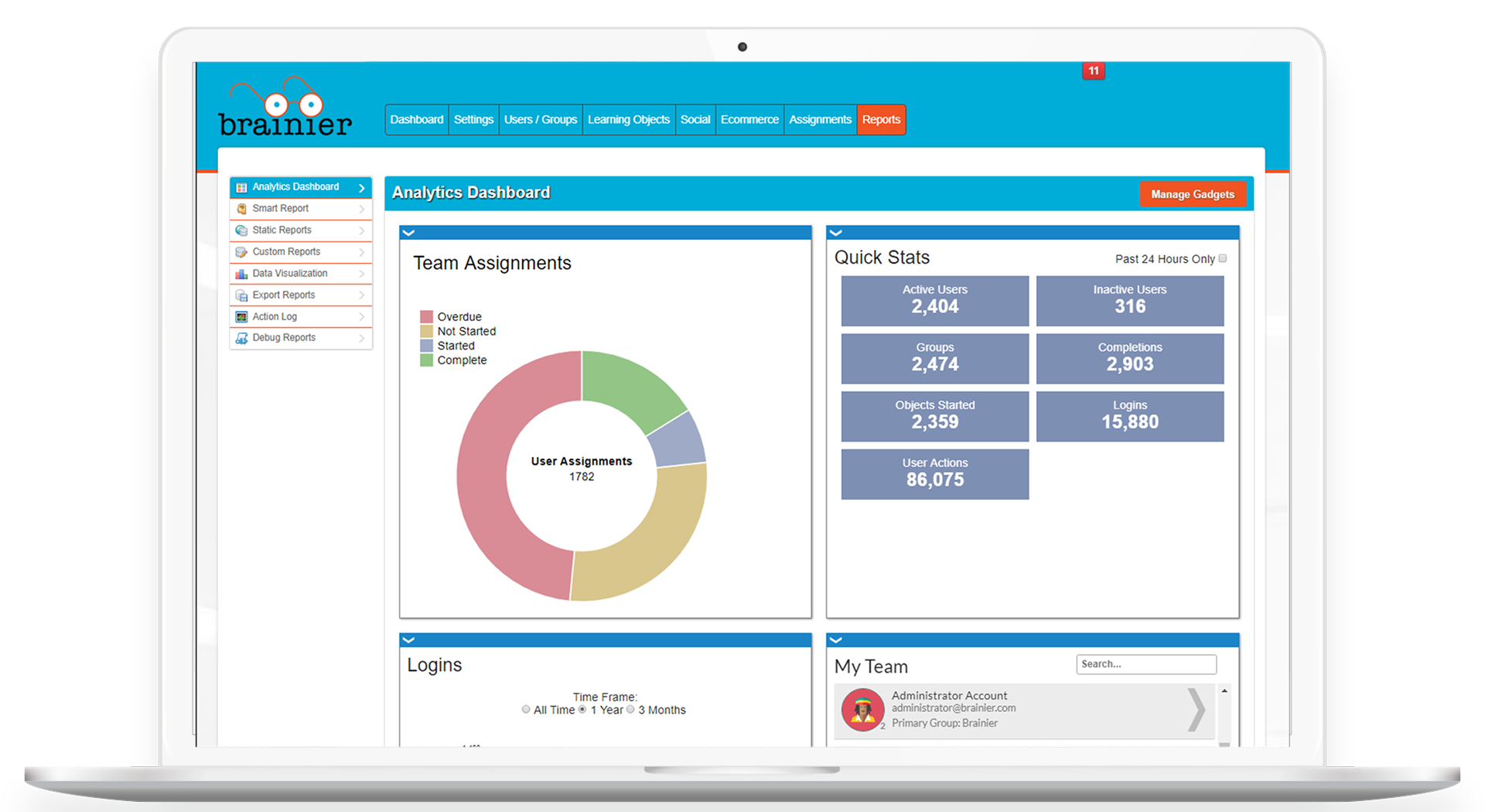 Actionable Results
After completing an assessment, learners can receive relevant content suggestions based on outcomes. With a single click, learners can launch these courses or bookmark courses to add them to their playlist. Admins can see reports for individual assessment as well as a consolidated assessment report for greater oversight.
For even more Talent Management features check out our partners:

Ready to find out more about Brainier?