A Closer Look At Brainier
Make your Learning & Development objectives even more attainable.

Empowering Learners & Learning Leaders
As the workforce continues to embrace a hybrid work style, access to learning for every member of the organization is of the utmost importance. The Brainier LMS helps organizations to achieve their learning goals by shaping the LMS around their needs. With customizable themes, system labels, dashboards, and menus, the learning experience can be personalized for everyone. Users can even configure their own dashboard to display the tools and gadgets they prefer.
Every learning leader wants the same thing: an intuitive and powerful learning platform that can scale with the organization. The Brainier LMS can host 100,000+ groups to connect learners in your organization. Deliver learning content to the precise groups that need it.
The Brainier LMS delivers descriptive learning analytics to see your organization's progress on learning objectives. Automated reports can be configured to reduce administrative tasks, as well as at-a-glance dashboards. Drill down on individual groups, users, or learning objectives with the "Smart Report" that includes a global search for user data.
Get a free, customized demo of The Brainier LMS
Check out this preview of Brainier's 4th-generation LMS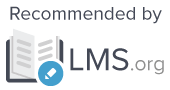 Brainier LMS Review by LMS.org
The minds behind Brainier listened to the needs of users and developed a system that caters to almost everyone. Create branded login pages with logos and more. The system supports multi-tenant access so users can establish separate areas for customers, employees, or partners. Build custom groups, incorporate social learning, and keep users motivated with gamification. Brainier brings new levels of innovation and flexibility to the LMS table…
Full Brainier Review >>