SEPTEMBER 9, 2023 – Minneapolis, MN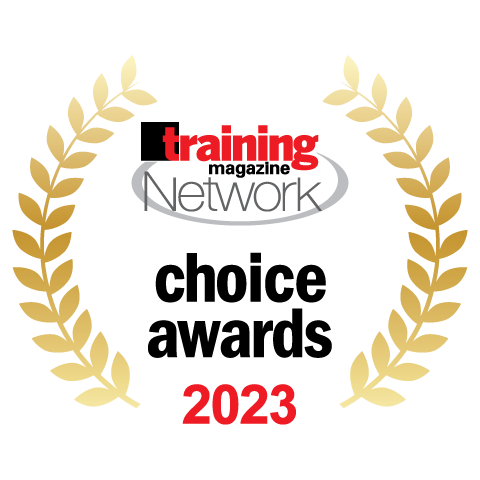 Brainier, creator of the enterprise learning management system, The Brainier LMS, today announced it was named a winner in the 2023 Training Magazine Network Choice Awards from Training Magazine. The Choice Awards is a peer-rated, crowd-sourced vendor program that recognizes outstanding training products and solutions.
Training Magazine Network's full-member network community was invited to participate in the voting. They cast their votes on the vendor partners they find to provide the most effective tools and solutions for their work, in six (6) categories:
Authoring Tools
Custom Content / Program Development
Gamification
Leadership Development
Learning Portal / Learning Management System (LMS)
Measurement, Testing, and Assessment
Winners were determined by a combination of the total number of votes received and an average weighted score based on effectiveness. Learn more about the methodology here.
"We are proud to be recognized by our peers on this stage", said Brainier President, Jerry Cox. "We've endeavored to create a product that consistently meets the evolving needs of our client partners. We work hard to listen intently to their needs and are delighted with the lasting relationships our team is able to establish and nurture."
In a statement, training magazine Editor and Publisher Lorri Freifeld said:
"Many thanks to all of the Training Magazine Network members who voted, for sharing your valuable knowledge and experience around an array of training products, tools, services, and solutions—we couldn't do this without you! Kudos to the 2023 Training Magazine Network winners! Your best-in-class solutions and innovation help the L&D industry deliver and measure vital learning effectively every day."
About Training Magazine
Training magazine is a 58-year-old professional development magazine written for training, Human Resources, and learning and development professionals in all industries that advocate training and workforce development as a business tool. Training also produces world-class conferences, expositions, and digital products that focus on job-related, employer-sponsored training and education in the working world. Training is published by Lakewood Media Group.
Brainier Contact
Kiel Welk, Director of Marketing
952.345.5555
kwelk@brainier.com
About Brainier
Brainier is an award-winning SaaS company modernizing e-learning. Built upon a custom-designed database for nuanced audience segmentation, The Brainier LMS is scalable for groups of any size. Brainier offers robust analytics, an off-the-shelf content library, and rapid implementation. Brainier is a wholly-owned subsidiary of Minneapolis-based, BI WORLDWIDE. For more information, visit www.brainier.com.