Go
beyond
training
with the Brainier Learning Management System.
The Brainier LMS
An enterprise learning & development solution designed to educate, engage, and empower.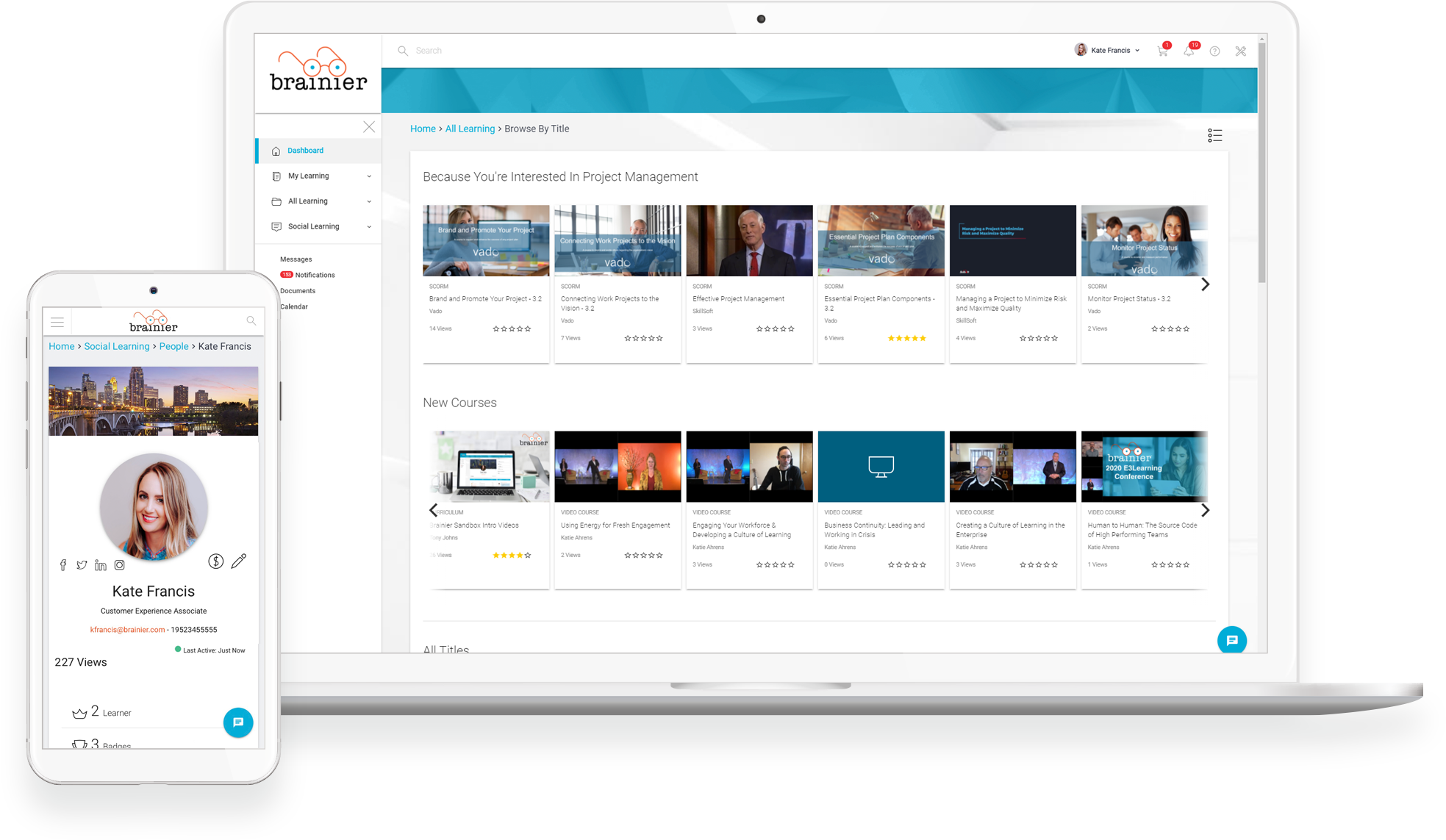 Why Brainier?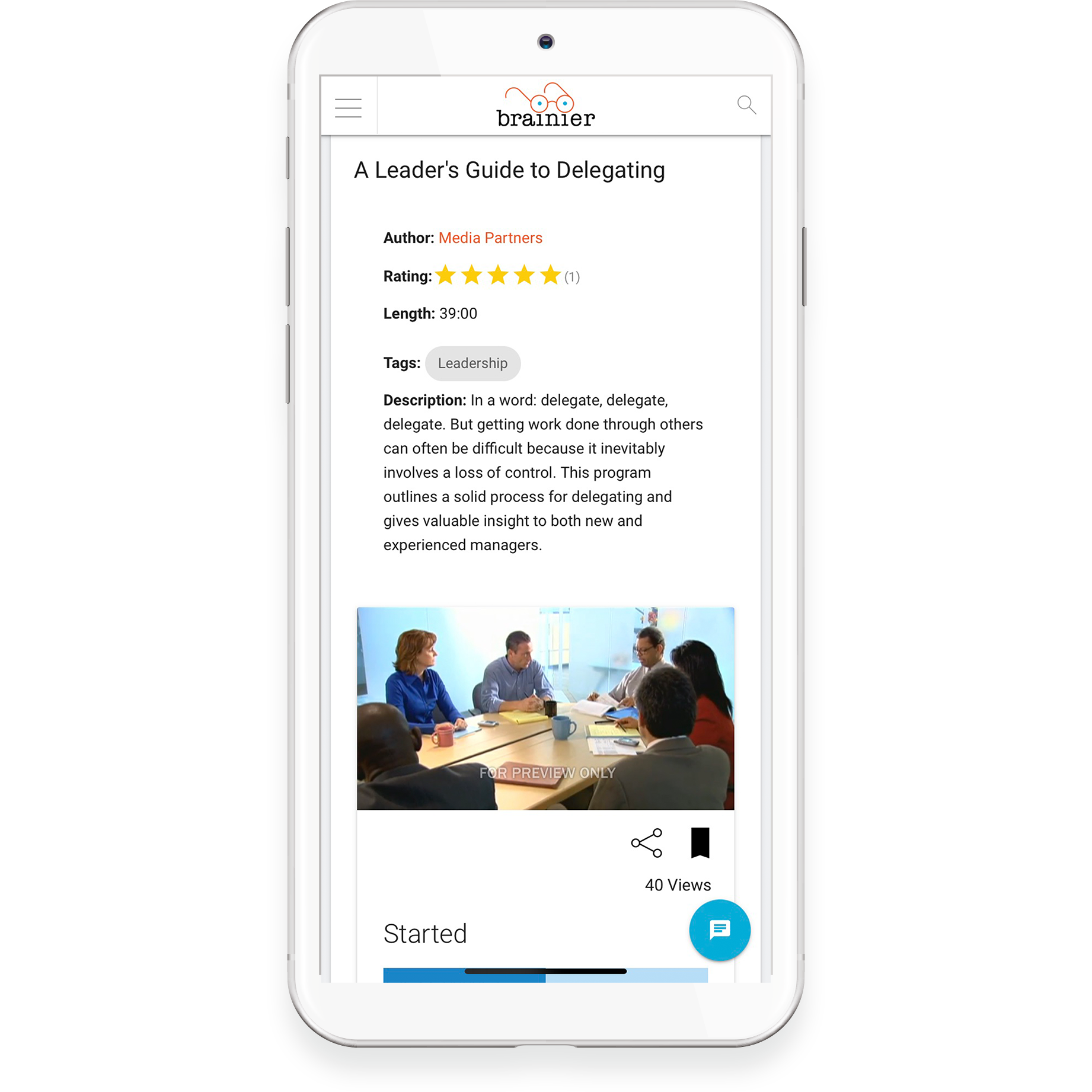 Your people are looking for training. Help them find it.
Employees are looking for opportunities to learn all the time, formal and informal. From onboarding programs to leadership training to skills refinement, the desire to improve and grow is within all of us. Brainier is a cloud-based solution for all your learning activities, in the office, on the job site, and remote.
The Brainier LMS >>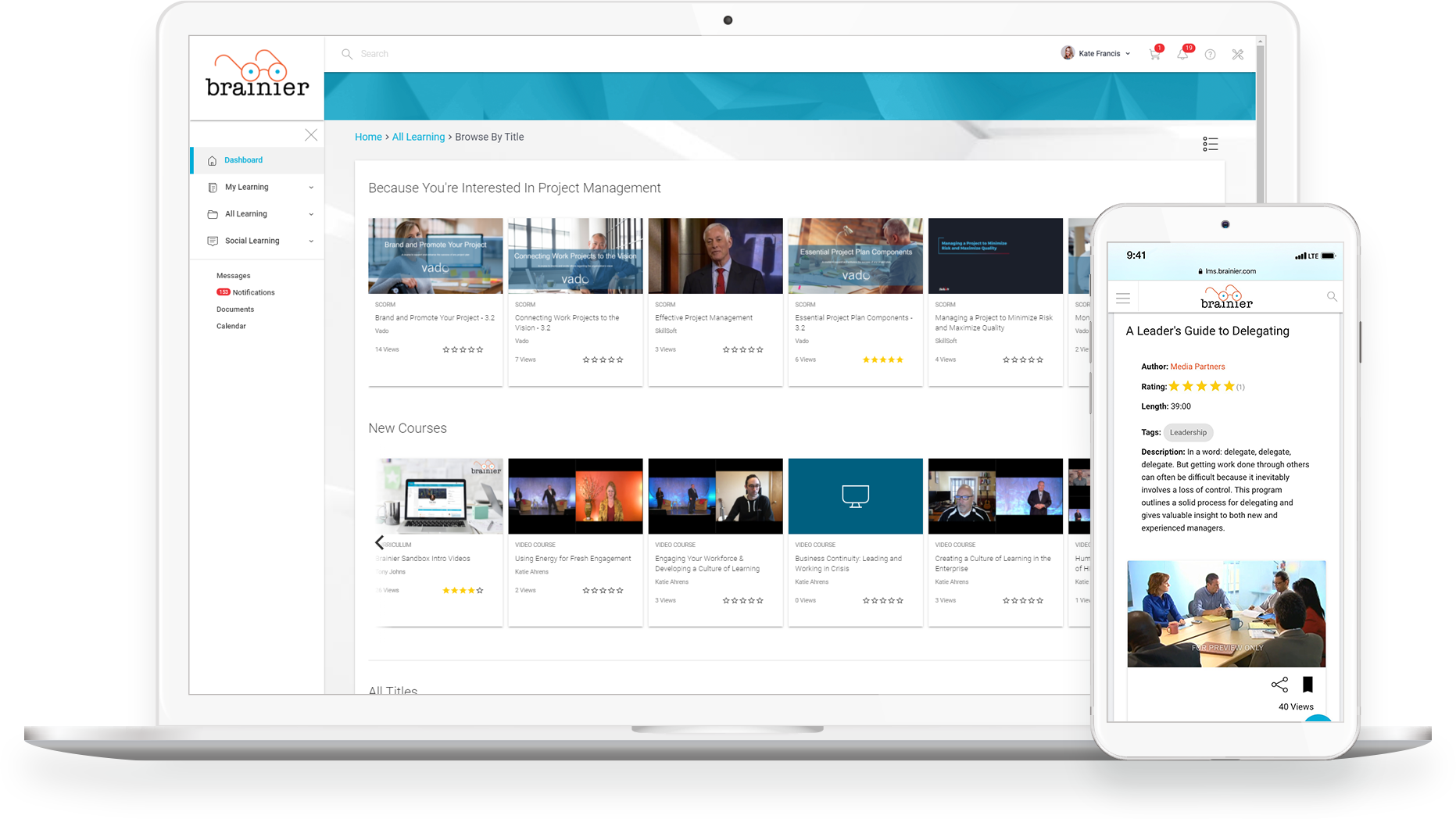 Learning built for every screen.
Brainier delivers powerful eLearning across all devices. Desktop, laptop, tablet, and even mobile through a browser or through our native mobile app. Available in both iOS & Android marketplaces, the Brainier app provides access to learning content from anywhere, plus other advanced features.
Mobile Delivery >>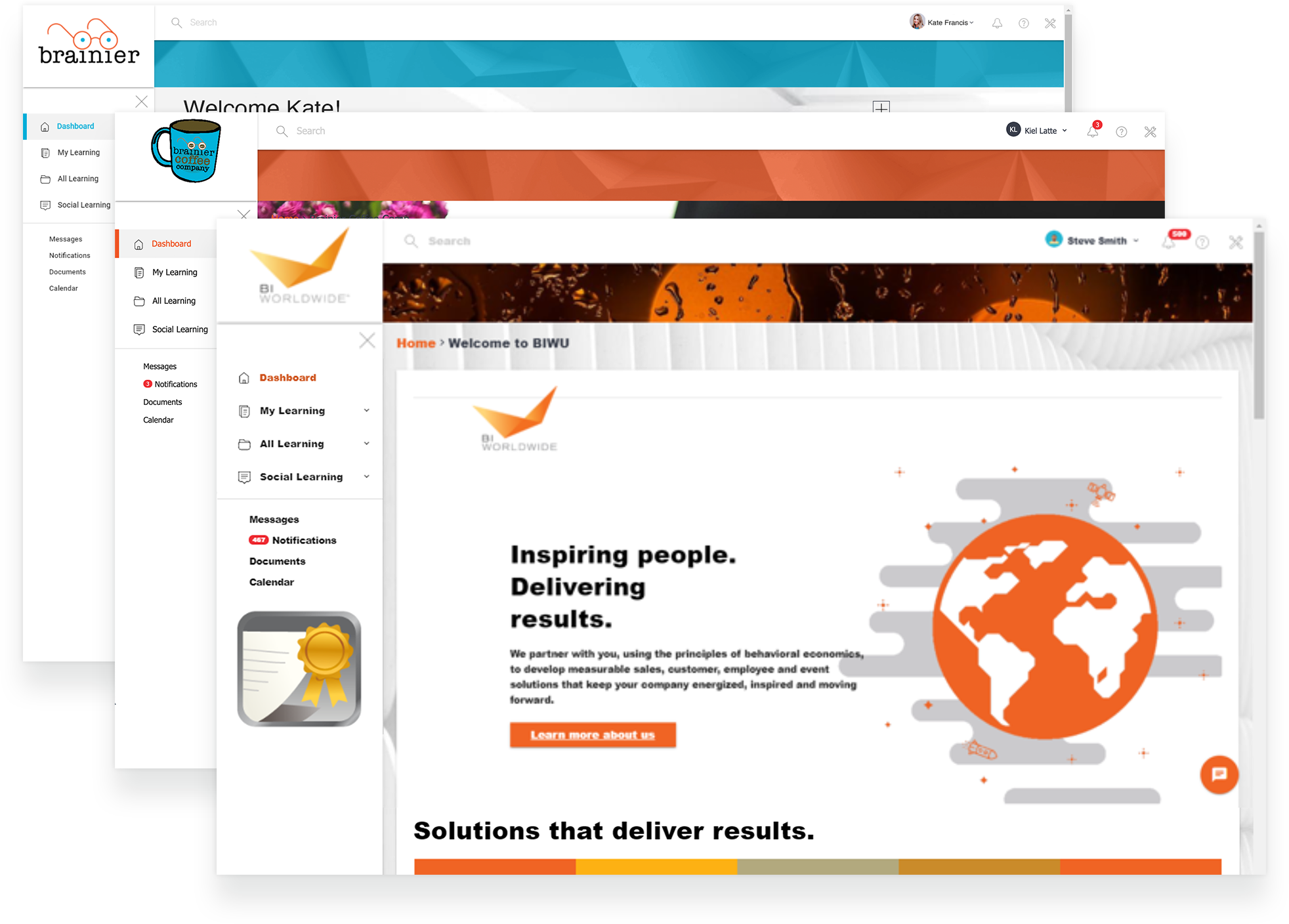 A brand chameleon.
Brainier is a highly customizable platform that allows your organization's branding, colors, and lingo to shine through into the learning process. The result is a customizable skin that provides an immersive learning experience that feels like a natural extension of your existing systems.
Personalized Learning >>

Focusing On The Learner's Experience
"We considered over 20 LMS options back in 2019 before choosing Brainier, and have absolutely made the right choice."
Tom P. – G2.com Review 6/29/2020
SOLUTIONS
L&D takes many forms.
See how learning leaders use The Brainier LMS to transform their organization.
Learn more »
Ready to find out more?
Find out how The Brainier LMS can make learning a differentiator for the future of your organization. Get a personalized demo of the solution that addresses the specific needs of your business.