Brainier Express
A streamlined and easy-to-use learning solution based on the same powerful platform as The Brainier LMS. Optimized to respond quickly to common training demands of small to medium-sized organizations.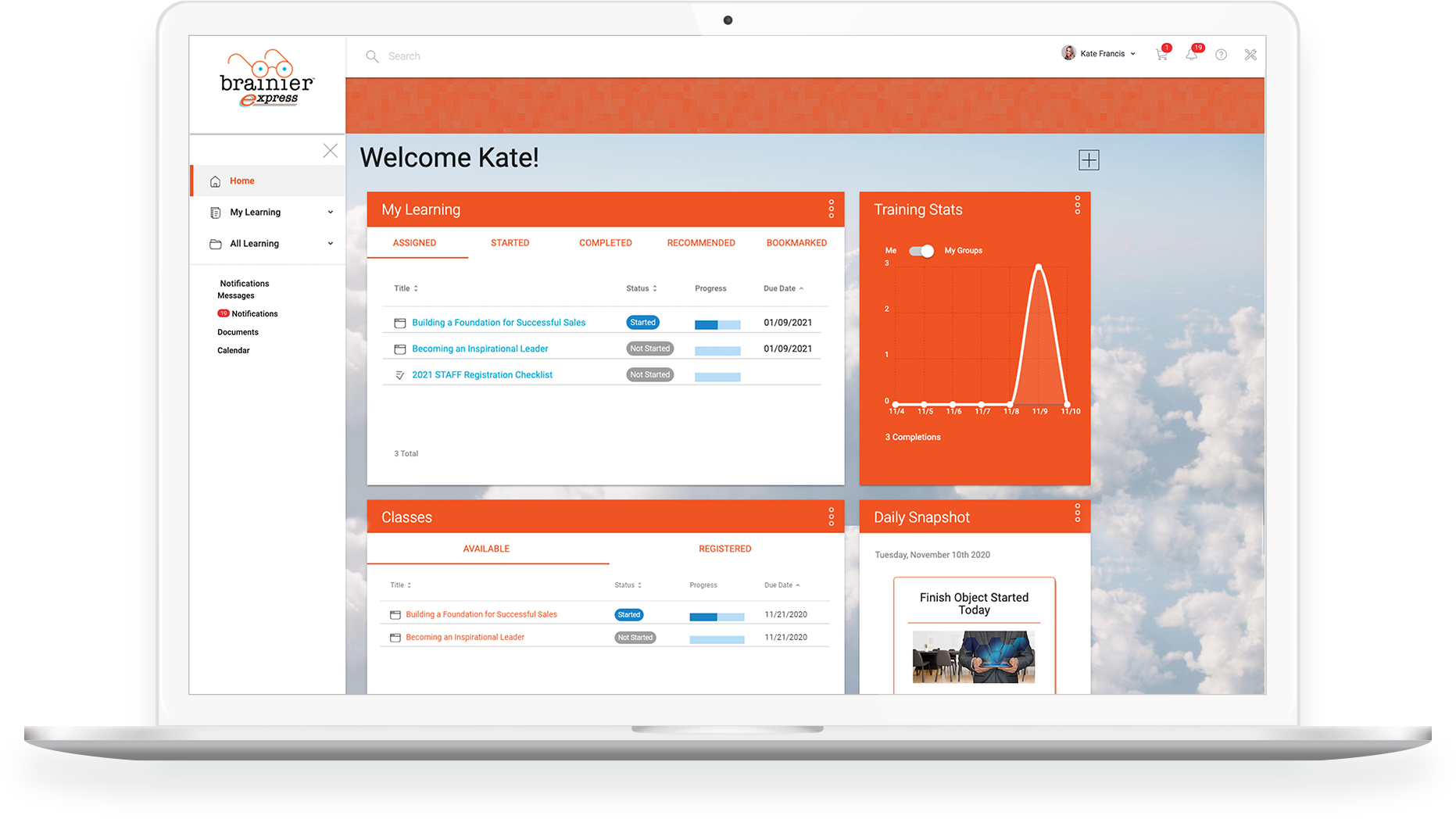 An uncomplicated way to deliver online learning.
Brainier Express was created to help organizations rapidly deliver necessary training to their people, empower administrators, and be cost effective.
PRODUCT FEATURES

Deliver Common Training Content
Managing recurring, state-mandated, or even just common training programs is easy with Brainier Express. Replace the complicated spreadsheets with greater accountability found in the learner analytics features.
Quick Set-Up
With no implementation period, organizations can get started training immediately, expediting the transition from traditional training to eLearning. Administrators require only a rapid bootcamp training experience to get started.
Perfect for Small To Medium Sized Organizations
A training solution that grows with your organization. Expanding is easy as new users and groups are easily onboarded with turn-key options that eliminate the need for an IT team or software developer.
"We created Brainier Express with the idea that every organization needs an efficient, reliable, and affordable way to train their employees. Brainier Express elevates the workplace learning experience and meets learners where they are."
Mike Begin – Vice President, Chief Technology Officer, Brainier Solutions
Introducing Brainier Express: A Focused Training Delivery Platform
Ready to find out more? Contact us today.