OCTOBER 22, 2020 – MINNEAPOLIS, MN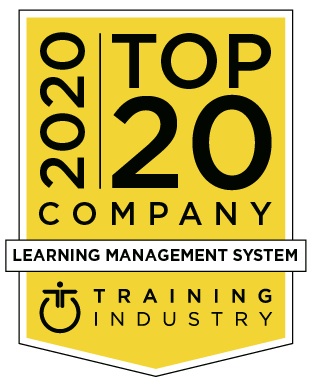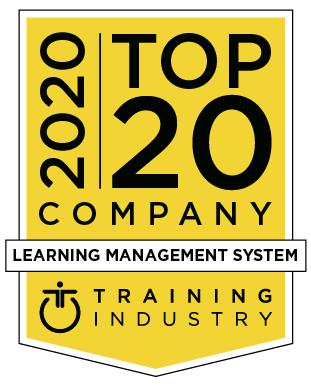 Brainier Solutions, a leader in eLearning software industry, today announced it has been selected for the 2020 Top Training Companies list for the learning management system sector of the learning and development market. Training Industry, the leading research and information resource for corporate learning leaders, prepares the Training Industry Top 20 report on critical sectors of the training marketplace to better inform professionals about the best and most innovative providers of training services and technologies.
Selection to the 2020 Training Industry Top 20 Learning Portal/LMS Companies List was based on the following criteria:
Quality of LMS user and administrative features.
Industry visibility, innovation and impact.
Number and strength of clients.
Geographic reach.
Company size and growth potential.
"This marks the fifth time that Brainier has been recognized as a top 20 solution in addition to the four previous mentions on the Watch List. We are extremely grateful and proud of the opportunity to be included." says Jerry Cox, President of Brainier.
"This year's Top 20 Learning Management System (LMS) Companies List presents a strong set of industry leaders in the learning technologies market," said Ken Taylor, president of Training Industry, Inc. "These companies continue to focus on the user experience through innovative features such as artificial intelligence (AI) and machine learning, social learning capabilities, and personalization. Learning administrators are fully equipped with robust reporting and analytic features, while learners also receive meaningful feedback on their progress."
Training Industry, Inc. Contacts

Dennis O'Brien
Director of Marketing Operations
919.653.4998
dobrien@trainingindustry.com
About Training Industry, Inc.
Training Industry is the most trusted source of information on the business of learning. Our authority is built on deep ties with more than 450 expert contributors who share insights and actionable information with their peers. Training Industry's live events, articles, magazine, webinars, podcast, research and reports generate more than 7.7 million industry interactions each year, while the Top 20 Training Companies Lists help business leaders find the right training partners.
About Brainier
Based in Minneapolis, Brainier has been helping clients discover a better approach to learning and development since 1995. Brainier offers the enterprise level: Brainier Knowledge Solution in addition to Chameleon Cloud (developed by BI WORLDWIDE). They continue to win top industry awards. For more information, visit www.brainier.com. Brainier is part of BI WORLDWIDE, a global employee engagement agency that uses the principles of behavioral economics to produce measurable results for its clients. BIW continues to bring best-in-class solutions to its global and regional customers. For more information, visit www.biworldwide.com.