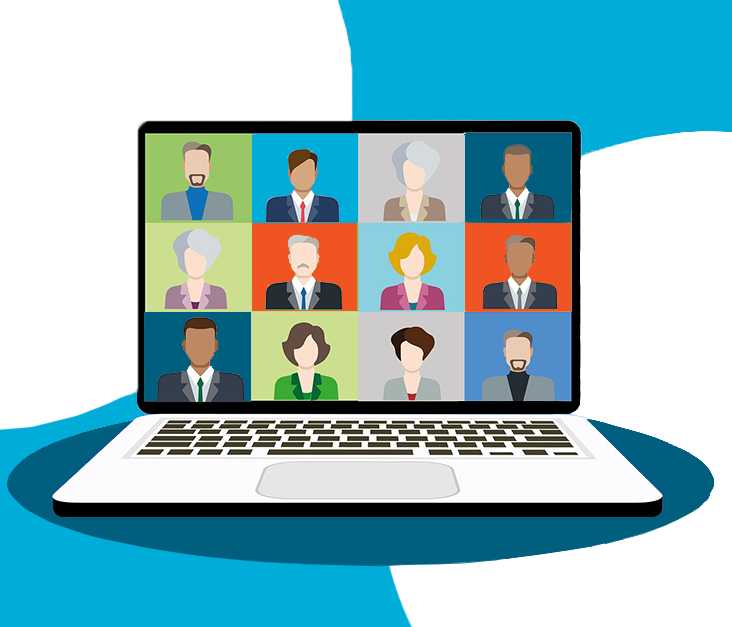 The latest labor statistics indicate that the workforce is still in a rapid state of change and that perhaps the rumors of a "great resignation" may bear some truth. Recipients of the blame for this unrest can be found in seemingly every direction: burnout, fatigue, restlessness, boredom, and folks simply chasing "greener grass" somewhere else. Naturally, this is a complicated issue; however, a simple "why" might be that the personalization of the working experience has changed dramatically since March of 2020. For some, it has increased, changing their perspective and triggering certain actions. For others who feel the working experience has been de-personalized due to the pandemic, the most common emotion that occurs is indifference. Let's examine some ideas for personalizing the learning (and working) experience to help keep employees engaged and retain the top and developing talent.
What Has Changed?
            The workplace has radically changed, both physically and ideologically. For some, it has invaded their home, eliminated their commute, and changed their habit trail. For first-time remote and hybrid employees, this might have caused them to step outside of their comfort zone. Work could no longer be compartmentalized or left at the office. Now they live in the office, metaphorically speaking, causing a reassessment of their life-work balance. This isolation undoubtedly affected the social aspects of the working experience as communication methods change from an in-person "pop-in" to video calls, chats, and emails. Conversely, some may find communication easier than ever as the playing field has been leveled for access to coworkers.
            For employees that never left or are now faced with returning to the workplace, it means adapting to a shared workspace with increased risks and regulations to learn. These risks and changes alienated many workers causing them to leave in record numbers; yet others have thrived, taking on new and advanced roles. All these changes affect the employee's perception of the working experience. Leaving a job is traditionally a big decision filled with plenty of internal deliberation. Still, some 3% of the workforce left their jobs each month in late 2021. The Bureau of Labor Statistics reported that September saw 4.4 million quits and another 4.2 million in October. The largest cohort in this group were mid-career professionals, presumably knowledge-workers.
How Companies Are Responding
            Companies are scrambling to recruit and retain employees and it's not simply contained to knowledge workers. Retail, warehouse, and service industry positions are seeing record high starting salaries and even signing bonuses. A Grant Thornton survey of 551 senior US-based HR leaders found that 85% were expecting to hand out salary increases greater than 3% in the hopes to retain folks this year. Sixty-eight percent of the leaders polled reported that the number of employees eligible for cash bonuses increased, as well. While there are numerous strategies to retain employees, salary adjustments are perhaps the least nuanced method and unfortunately don't imply a long-term impact on engagement.
Who Is Heading For The Door?
Analysts point to a couple of groups opting to move on: experienced knowledge workers and late-stage workers. Skilled workers have always been in demand, but remote working options have created a bidding war for talent. By removing proximity to an office as a condition of employment, companies are poaching top talent from everywhere.
            Late-stage workers are leaving the workplace entirely and taking with them a wealth of knowledge and experience that newer team members could certainly benefit from their guidance. Connecting experienced workers in a formalized mentor/mentee setting with space to create resources and recommend training can help create a hive mind and improve performance.
Who Is Coming In The Door?
Even top talent still must go through the onboarding phase. No matter the experience level, there is an adjustment period to get up to speed and contribute at a high level. Learning leaders are tasked with closing any knowledge or skills gaps, level setting on company culture, and mapping out resources for additional learning. Providing a personalized, effective, and efficient onboarding experience for fully remote employees is now table stakes. Learning leaders can help to retain top talent like these folks by personalizing the learning experience and demonstrating the path for advancement, whether that is within the organization or personal growth. In lieu of a larger salary or fringe benefits, this investment in the future of the employee will hopefully instill engagement and loyalty.
New To The Workforce
            Entry-level employees are in a similar position. Closing any potential skills and knowledge gaps is just as important, and performing this in a remote setting doesn't make the process any easier. But the crucial step for developing and retaining these employees is to demonstrate their future with the organization resulting from their learning efforts. Entry-level employees in knowledge-worker roles are often recent college graduates, many with loans that are starting to come due. Additionally, they may be saddled with expectations, both internal and external, to excel in the workplace. Chasing a better job title and a higher salary is a quick way to validate their investment to go to college. But, it creates chaos for learning leaders trying to assess abilities and determine where additional training might be necessary to help their performance. Showing these rising stars how to grow within the organization can help foster a sense of belonging in the organization.
            It's not just new employees that are on the minds of learning leaders. The great resignation is pushing a lot of mid-career employees into leadership roles, some having no experience in managing people. Learning leaders can help retain team members as leadership dynamics change by providing soft skills and leadership development programs, especially for leading hybrid and remote teams. Creating a personalized learning experience starts by checking in with existing employees. Leaders at every level can have check-ins to talk about their goals and set personal learning plans to help them achieve those goals.
Building Equitable Learning Environments
Despite all this volatility in the workforce, learning leaders are doing remarkable things to create and maintain a culture of learning. Using a modern, feature-rich learning management system (LMS) is a tremendous help to bring each learner into the conversation, which includes ongoing feedback on the training itself.
            The LMS is also a place to host formalized mentoring programs, both in-person and virtually. Another advantage to a cloud-based system is access to a broader pool of talent. Consider pairing mentors with non-traditional players to gain a different perspective.
            Virtual training sessions are a common way that organizations have maintained learning programs while in-person events are not advisable or even possible. Recognize microaggressions or unintended bias when developing, assigning, and scheduling training. Take steps to ensure every learner has easy access to training. Make recorded sessions available to consume at convenient times. Avoid falling into a scheduling routine that excludes learners in different time zones, thus reducing their participation in group discussions.
Moving Forward To The Next Normal
            Employees that constantly chase greener grass will invariably find it, albeit temporarily. Beyond the latest demands in compensation or workplace flexibility, a way to retain them is by developing a culture that fosters a sense of progress, belonging, and inclusion. The "great resignation" may have already peaked, but it has highlighted ways that the workplace needed to change. A net benefit of a crisis is it helps prepare you for the next one, and there's always a next one. And, once again, learning and development will surely be asked to lead the way.