FOR IMMEDIATE RELEASE
March 21, 2023 – MINNEAPOLIS, MN
Minneapolis-based Brainier, creator of The Brainier LMS, today announced that Bronson Health Foundation is the recipient of a $500 donation to support "Bronson's Greatest Needs", a charitable organization inside the Bronson network. Mary Schabes, System Director at the Center for Learning at Bronson Healthcare in Kalamazoo, Michigan, was the raffle-winner presented at the 2023 Training Magazine APEX Awards Gala held in Orlando, Florida on February 13th.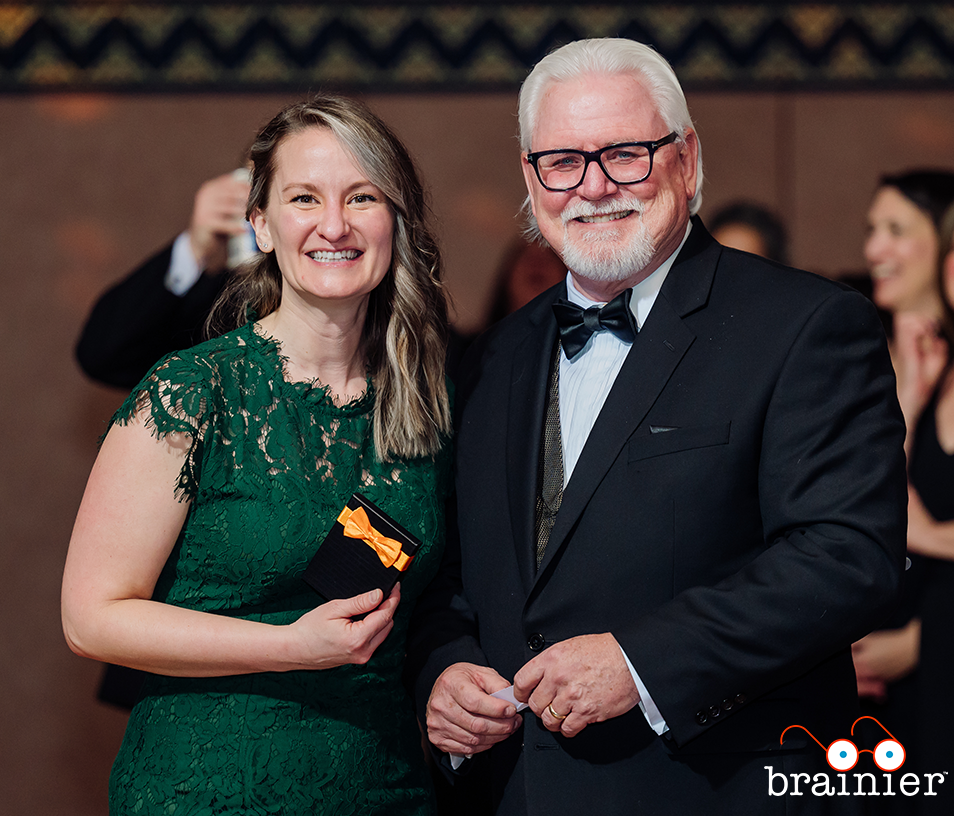 Bronson Health Foundation helps support and sustain programs, services, innovative technology, scholarships, and more that directly benefit patients, families, and employees served by the Bronson Healthcare system. This includes Bronson Children's Hospital, Bronson Cancer Centers, and four hospitals providing care to a nine-county region. Donations to Bronson Health Foundation help fulfill Bronson's healing mission to advance the health of the communities of southwest Michigan.
"I personally contribute funds to the BHF on an ongoing basis and have been on the receiving end of the Foundation from the child-life services they support in our Children's Hospital when my niece was critically injured and inpatient, to our Mother's Milk Bank and the support this service provides to our preemies (like my own daughter in our NICU)," says raffle-winner, Mary Schabes. She continues, "I appreciate that we have an active BHF to support critical needs for both patients and their families and our own staff with funds for our Children's Hospital, Employee in Crisis, Mental Health and Well-being Fund, Scholarships, and more."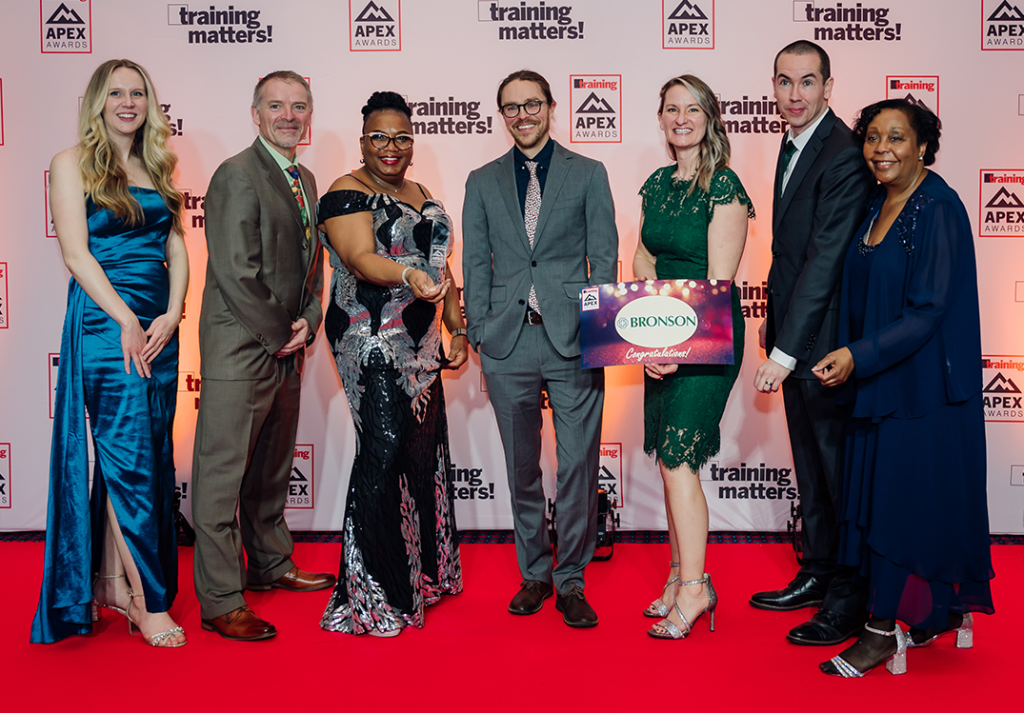 "We believe in using our collective resources to support organizations that do wonderful things for humanity," said Jerry Cox, President of Brainier Solutions. Cox continues, "We firmly believe in the mission of Bronson's Greatest Needs and are proud to contribute to their efforts."
This is the second time Brainier has offered the opportunity to select a worthy charity via a raffle held during Training Magazine's "APEX Awards Gala". Mary Schabes was in attendance representing Bronson Healthcare as the organization was recognized as an APEX Award winner. To learn more about the Bronson Health Foundation, visit: https://www.bronsonhealth.com/bronson-health-foundation/
Media Contacts
Kiel Welk 
Brainier Solutions, Inc. 
952.345.5555 x421 
kwelk@brainier.com 
About Brainier
Brainier is an award-winning SaaS company specializing in enterprise eLearning solutions and global provider of cloud-based learning management systems. Based in Minneapolis, Brainier has been helping clients go beyond training to more engaging learning and development since 1995. For more information, visit www.brainier.com. Brainier Solutions, Inc. is part of BI WORLDWIDE, a global employee engagement agency.