October 2, 2023 – Minneapolis, MN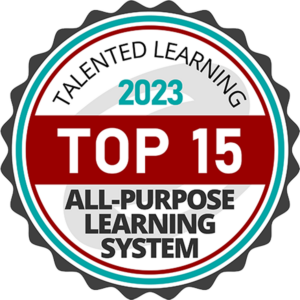 Brainier, creator of the enterprise learning management system, The Brainier LMS, today announced it was named to Talented Learning's 2023 Top 15 All-Purpose Learning Systems List. Talented Learning, a trusted resource, and fast-growing analyst in the organizational learning and development market prepares and releases a list of top solution providers each year. Over 100 technology vendors were considered to derive the Top 40 Learning Systems list. Winners were split into a Top 15 All-Purpose Learning Systems list, a Top 15 Specialty list, and a Top 10 "Watchlist" Learning Systems list.
In addition to weighing functional, technical, service, and support capabilities, the list of top solutions is compiled based on these subjective criteria:
Participated in a Talented Learning-led LMS buying opportunity
Member of the vendor community in good standing
Thought leadership that drives the industry forward
Extended enterprise capabilities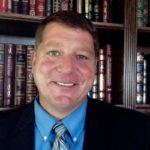 "We're once again pleased to see Brainier make this prestigious list. John Leh and TalentedLearning.com continue to provide excellent insight on the industry and trends in eLearning technology. We value his ongoing thorough and independent analysis" said, Jerry Cox, Brainier president.
John Leh, CEO and Lead Analyst at Talented Learning, stated, "Brainier is a perennial winner in the annual Talented Learning awards with their top-notch LMS solution for extended enterprise. Additionally, the Brainier organization has a real family feel and they are 110% dedicated to customer support and service. "
About The Top 40 List
The Top 40 Learning Systems List is compiled from more than 1,000 unique solutions including learning management systems, learning experience platforms, learning record stores, talent management, performance management, training management, video learning, mobile apps, micro-learning, event management, learning analytics, and authoring solutions. The LMS market is constantly evolving, so this year, Talented Learning categorized vendors into two different types: the specialist LMS and the all-purpose LMS. Talented Learning is a fiercely independent research and consulting firm dedicated to helping business professionals create value through learning technology.
Brainier Contact
Kiel Welk, Director of Marketing
952.345.5555
kwelk@brainier.com
About Brainier
Brainier is an award-winning SaaS company modernizing eLearning. Built upon a custom-designed database for nuanced audience segmentation, The Brainier LMS is scalable for groups of any size. Brainier offers robust analytics, an off-the-shelf content library, and rapid implementation. Brainier is a wholly-owned subsidiary of Minneapolis-based, BI WORLDWIDE. For more information, visit www.brainier.com.