SEPTEMBER 07, 2022 – Minneapolis, MN
Brainier, creator of the award-winning learning management system, The Brainier LMS, was named a 2022 Top LMS based on Customer Experience by eLearningIndustry.com.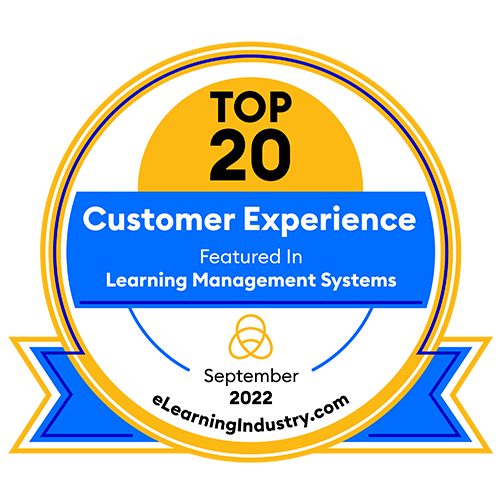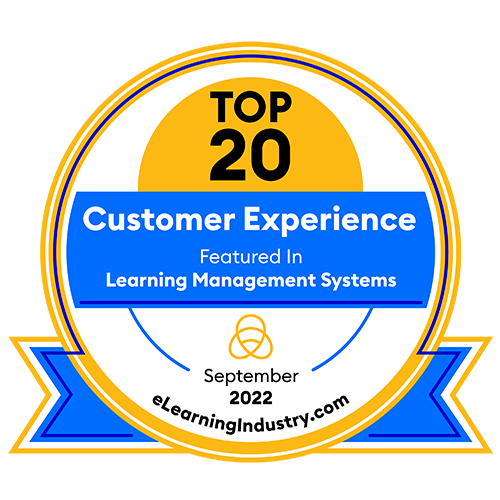 Selection of the top solution providers was determined by the globally recognized LMS experts that comprise the editorial board of eLearningIndustry.com. Following an evaluation of verified reviews from actual users who were willing to share their experience, the board narrowed their search by examining 3 criteria:
Customer Satisfaction (CSAT Score)
Customer Effort (CEF Score)
Customer Expectation (CEX Score)
"Providing a great customer experience has always been a focus for us at Brainier," said Marissa Hansen, Director of Client Services, "and recognition in this area serves to validate our efforts."
About eLearningIndustry.com Founded in 2012, eLearning Industry is a network-based media and publishing company that facilitates the largest group of eLearning professionals worldwide. Each year, it recognizes outstanding eLearning solutions based upon their long-standing, enterprise-wide commitment to digital learning.
About Brainier
Brainier is an award-winning SaaS company modernizing eLearning. Built upon a custom-designed database for nuanced audience segmentation, The Brainier LMS is scalable for groups of any size. Brainier offers robust analytics, an off-the-shelf content library, and rapid implementation. Brainier is a wholly-owned subsidiary of Minneapolis-based, BI WORLDWIDE. For more information, visit www.brainier.com.