September 1, 2015 – CARY, NC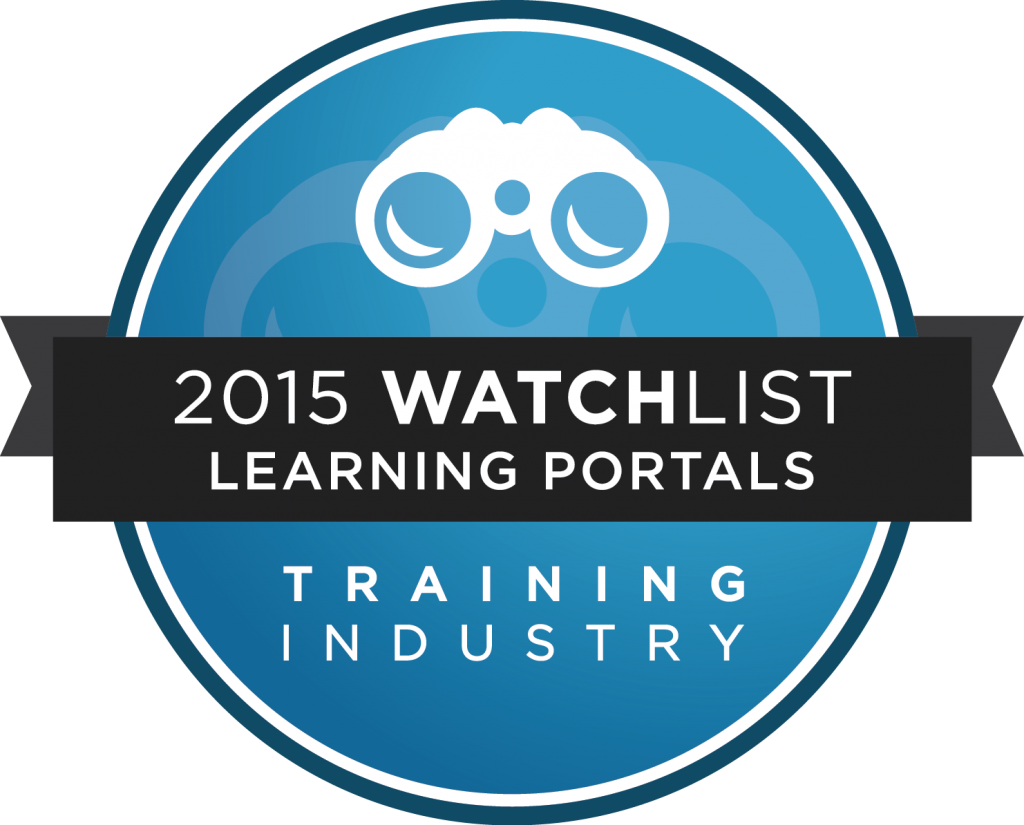 TrainingIndustry.com has announced its Learning Portal Companies Watch List, as part of its mission to continually monitor the training marketplace for the best providers of training 
Selection to this year's Learning Portal Companies Watch List was based on the following criteria:services and technologies.
New and innovative service
Unique approach to delivering learning solutions
Commitment to improving learning through technology
Quality of initial clients
"This year's Learning Portal Companies Watch List features a group of learning technology companies that can be the foundation of a custom learning solution," said Ken Taylor, president, Training Industry, Inc. "The companies selected have the potential to become leaders in the learning technologies market through their innovation and understanding of adult learning and development."
"Learning portal solutions have made significant technological advancements over the past few years," said Doug Harward, chief executive officer, Training Industry, Inc. "The companies chosen for this year's Watch List are options when looking for a platform to be at the heart of your next learning initiative."
Training Industry, Inc. Contacts

Ken Taylor, COO
919.653.4992
ktaylor@trainingindustry.com

Lea Johnson, Market Research Manager
919.653.4997
ljohnson@trainingindustry.com
About Brainier
TTN is now Brainier. Brainier is a wholly owned subsidiary of BI Worldwide, a Minneapolis-based company specializing in employee engagement. Since 1995, TTN has helped clients improve, grow and achieve company and employee goals using e-learning, in-house training and mobile-based training courses. Brainier's Learning Management System (LMS) uses full-motion video streaming with interactive learning for maximum results. Their course offerings cover a vast array of subjects including sales, management, team building, human resources, marketing, computers, and safety. Their corporate headquarters is in Minneapolis, MN. For more information, visit www.brainier.com.