NOVEMBER 17, 2020 – MINNEAPOLIS, MN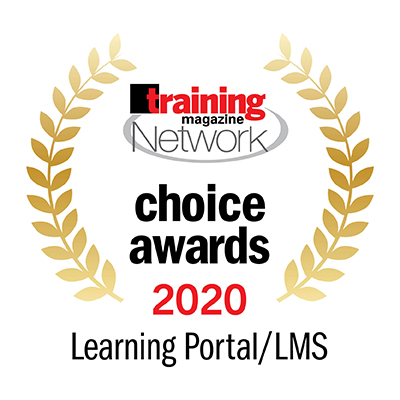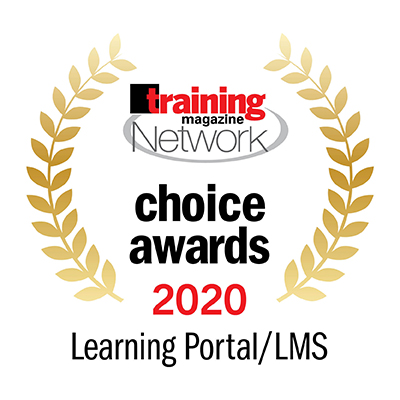 Brainier Solutions, Inc., creator of the award-winning learning management system (LMS), The Brainier LMS, announced today it was named a winner in the 2020 Training Magazine Network Choice Awards from Training Magazine. This is the second annual crowd-sourced vendor awards by the organization.
The voting was held online June 1-September 30, 2020. Some 6,441 votes were cast by 2,946 unique respondents for 459 companies. Participants could submit a survey ballot in as many of the six categories as were applicable to them, but only one ballot per voter per category was permitted; multiple employees from the same company were permitted to vote. Winners were determined by a combination of the total number of votes received and an average weighted score based on effectiveness.
"Recognition on this level means a great deal to our company." said Brainier President, Jerry Cox. "It is reassuring to discover that Brainier has so many brand champions among its members."
"With this being only the second year for the Training Magazine Network Choice Awards, we were thrilled that we doubled the number of votes and unique respondents," says Training Magazine Publisher Lori Gardner. "This was such an important year to let the training and learning community share with one another about the products and tools that help them accomplish their work. And, in turn, to create a positive way to appreciate the vendors who so quickly adapted to meet new needs and demands."
About Training and Training Magazine Network (TMN)
Training magazine is the leading business publication for learning and development and HR professionals. It has been the ultimate resource for innovative learning and development-in print, in person, and online-over the last 50-plus years. Established in 2008, Training Magazine Network is Training's free Training and Learning and Development (L&D) member community, giving members (147,000 since 2008) 24/7 access to free training tools, Webinars, and other valuable resources. Training magazine, Training magazine Events, and TMN are owned by Lakewood Media Group.
About Brainier
Based in Minneapolis, Brainier has been helping clients discover a better approach to learning and development since 1995. Brainier offers the enterprise level: Brainier LMS in addition to Chameleon Cloud (developed by BI WORLDWIDE). They continue to win top industry awards. For more information, visit www.brainier.com. Brainier is part of BI WORLDWIDE, a global employee engagement agency that uses the principles of behavioral economics to produce measurable results for its clients. BIW continues to bring best-in-class solutions to its global and regional customers. For more information, visit www.biworldwide.com.