Resources
A collection of relevant articles, eBooks, Videos & More!
SUBSCRIBE to our email list. Click ⇒HERE⇐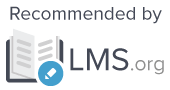 Brainier LMS Review by LMS.org
The minds behind Brainier listened to the needs of users and developed a system that caters to almost everyone. Create branded login pages with logos and more. The system supports multi-tenant access so users can establish separate areas for customers, employees, or partners. Build custom groups, incorporate social learning, and keep users motivated with gamification. Brainier brings new levels of innovation and flexibility to the LMS table…
Full Brainier Review »
Videos
Brainier's Enterprise Learning Management System v2022
Brainier's Unique Approach to Employee Growth and Skills Development
Brainier's Latest Enterprise Learning Management System v10.0
The Brainier LMS – Analytics Suite Features
Learner and Audience Segmentation in Brainier
The Brainier LMS – Mobile Learning Suite for Today's Workforce
The right learning technology, reliable infrastructure, and customer support can help organizations effectively deliver consistent training to their globally dispersed workforce and improve overall performance and productivity.
Learning leaders are faced with the dual reality of creating repeatable, scalable learning programs and much more personalized learning paths for individuals and groups. This article offers some advice on how to satisfy both of those requirements with grace.
The workplace has changed for many employees as the number of remote and hybrid positions rise, yet learners are still looking to be supported with learning technology. Here are some tips to help support them.
Mobile learning brings training to learners when and where they need it. This article offers tips that can help you better leverage this modality.
Learning and development is about to reshape itself for many organizations as employees slowly make their way back to the workplace. The question is: What will learning look like after COVID? In this article, we hypothesize a few challenges that L&D departments might find and ways to avoid them to ensure the sustainability of your learning programs.
Learning and development (L&D) may play a larger, more strategic role in the long-term growth of organizations than previously thought, according to a McKinsey survey from November 2020. In this article, we lay out three key components necessary to ensure the sustainability of your learning programs.
---
Learning leaders across every industry agree that launching a learning and development (L&D) program can be a monumental task. Aside from determining strategy, the administrative process to execute that strategy can feel like a mountain of work.
---
As many organizations begin to find themselves on the other side of a crisis, the path forward isn't always obvious. Creating a learning plan for a return to the workplace is a complex problem with many variables. Beyond employee safety and security, employee engagement needs greater consideration.
---
Mike Begin is the Chief Technology Officer & Vice President of Brainier, a SaaS-based learning technology company in Minneapolis, Minnesota. He has been leading Brainier's IT & Product Development efforts for 20 years. Mike and his team of Brainiacs are passionate about building platforms and technology solutions that help to educate, engage, and empower employees.
---
When employees show up for an instructor-led training (ILT) event, they bring with them a broad spectrum of prior knowledge and experience of the subject. They also come with a unique set of learning preferences, not only for the method but also for the speed, style and depth of learning delivery.
---
As organizational charts continue to change for many companies, crossing borders and oceans, learning and development (L&D) programs must also change in order to serve all their learners. Holding the line on a learning and development budget can be a constant challenge. When a learning program needs to scale, the list of variables that could cause expenses to balloon can grow exponentially.
---
Innovation around e-learning technology has exploded over the last several years, and for good reason. There is a unilateral need to stay current, relevant and competitive within organizations and their industries. Learning is no longer contained to people just joining an organization or looking to climb the ladder. The need for ongoing learning exists in every corner of an organization.
---
The burden of choice for buyers exploring the e-learning marketplace can be a hurdle in the race of organizational learning. There is a long list of solution providers doing innovative work, but one important trend shaking up the learning and development (L&D) industry is the advancements in off-the-shelf software integrations.
---
Yet another industrial revolution is heading our way, and, once again technology is to blame. But, unlike previous upheavals, the speed of change is faster than ever. Automation is compromising the employment of an estimated 20% to 30% of the workforce, according to reports from organizations such as Bain, the Council on Foreign Relations, and the McKinsey Global Institute.
---
Change is coming to the U.S. workforce and in many cases is already here. The McKinsey Global Institute estimates that around 20% of current jobs could be automated right now. Technology is going to completely change the jobs of millions of Americans, if it hasn't already.
---
It's common knowledge that with digital transformation occurring in the global workplace, there is a growing skills gap. The most forward-thinking organizations will undoubtedly schedule strategy meetings focused on how to remedy this situation. This sudden organizational self-awareness, however, can lead to conflict between departments. Without a strategic onboarding process, the potential that a talent acquisition specialist sees in a candidate may not be realized, despite the efforts of a training specialist.
---
Deloitte's 2019 "Global Human Capital Trends" report states, "The number-one trend for 2019 is the need for organizations to change the way people learn." However, only 46% of survey respondents said they're ready to address this trend. Organizations are looking for answers to three questions in order to commit to addressing learning…
---
Successful people often thank mentors when recognized with an award or congratulated on an accomplishment. Mentors guide us with knowledge and advice to help us reach success. In The Hero with a Thousand Faces, Joseph Campbell outlines the 12 stages of the hero's journey. One of the stages is meeting the mentor, who provides guidance, training, and confidence so the hero can set out on a journey and fulfill their quest to greatness.
---
Between younger workers' demand for professional development opportunities and the increasing need to prepare employees for coming changes in technology and business processes, companies face growing pressure to provide a wider range of training options. In response, more organizations are implementing social learning programs that enable their own workers to be part of the solution.
---
Learning and development is a lot like advertising; both are often the first department to be scaled back or eliminated during budget cuts. It's a risky move, considering that Henry Ford once said, "A man who stops advertising to save money is like a man who stops a clock to save time." So, too, is learning critical to business success.
---
Even if you're a seasoned L&D professional, it's easy to be overwhelmed by the choices when considering buying or replacing an LMS (learning management system). After all, the LMS market is among the fastest-growing – and least well-defined – segments in human capital management software.
---
The modern workforce isn't fixed. It's fluid, full of flexible work opportunities and remote employees. People don't have to sit at their desks from 9 to 5 anymore. A majority of employees prefer to work wherever, whenever. And learning has to adapt.
---
The traditional LMS was good at delivering training and solving for challenges like skills and compliance requirements (e.g., sanitation and safety). But there are huge differences among training, learning and knowledge that can more dramatically benefit employees and their companies.
---
My guest interview this month is with Jerry Cox, he is the President of Brainier and we met in September at their annual user conference. I was so impressed with his presence throughout the event and the growth of the company under his leadership, I thought he would be a great person to interview.
---
Digital transformation has been a hot topic in recent years, and for good reason. More and more, companies are adapting to the ever-changing world. New technologies like the Internet of Things, big data architecture, wearables and more are changing markets and industries, making digital transformation a necessity.
Try Brainier today!
Test drive our unique cloud-based learning management system today.